Bristoe Station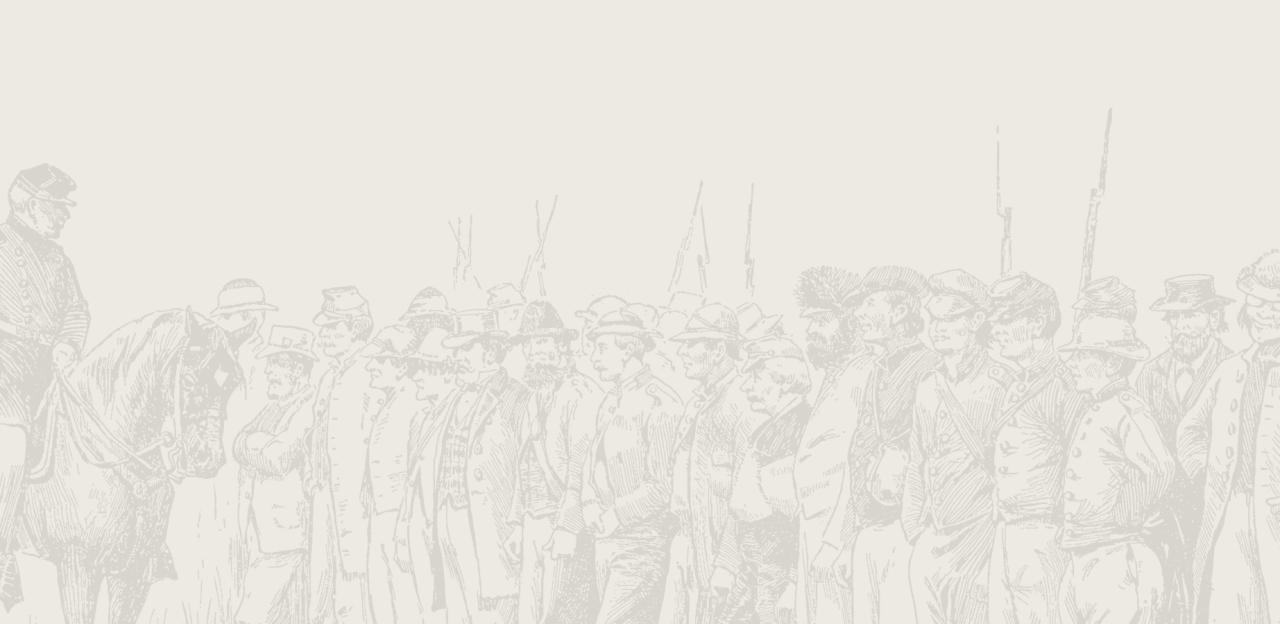 The Battle of Bristoe Station
Three months after the Battle of Gettysburg, Gen. Robert E. Lee's Army of Northern Virginia lay entrenched south of the Rapidan River.  Across the stream, their old adversary, the Army of the Potomac under Gen. George G. Meade, looked to be settling into winter quarters.  At the end of September, Lee learned that two of Meade's corps, the Eleventh and Twelfth, had been sent west to relieve the siege of Chattanooga.  With his opponent weakened and sedentary, Lee determined to cross the Rapidan around Meade's right flank, get in rear of the Federals, and trap them before they could cross the Rappahannock.

Unbeknownst to Lee, Federal signalmen had long since cracked the code used by their Rebel counterparts.  On October 7, 1863, signal officers alerted Meade to Lee's movement, giving the Pennsylvanian much-needed time to get his troops moving north to the Rappahannock.  Meade briefly contemplated making a stand near Brandy Station, but ultimately abandoned the scheme and made for Centreville. 

Undaunted by the Federals surprising alacrity, the Confederates cross the Rappahannock at Warrenton Springs on October 13.  The circuitous march over rough roads, however, took its toll on Lee's troops, some of whom suffered the additional indignity of being stuck in a good, old-fashioned traffic jam.  The Confederates were slowing down just when speed was vital to success.

On October 14, Gen. A.P. Hill's corps arrived at Bristoe Station along the Orange and Alexandria Railroad.  Ahead of him, Hill could see the Union Third and Fifth Corps wading across Broad Run.  Anxious to catch the vulnerable Yankees, Hill ordered Gen. Henry Heth to make a speedy strike with the troops he had on hand.  The brigades of Gen. W.W. Kirkland and Gen. John R. Cooke moved toward Broad Run; Gen. Henry Walker's brigade followed in support.

Hill, however, had failed to reconnoiter the ground prior to the attack.  Just as Heth's brigades stepped off, the began to take fire from blue-clad skirmishers on their right flank.  These were men of the Union Second Corps, temporarily commanded by Gen. Gouverneur K. Warren.  Weary from a week's worth of marching, Warren's men stopped to rest along a railroad embankment which not only concealed them from the enemy but, now, served as a ready-made breast work.  Heth's men wheeled to the right and tried to dislodge the Federals who, according to Warren, "just swept them down with musketry."  The short engagement left 2,000 men casualties, more than 1,300 Confederates.

The fight at Bristoe Station stalled Lee's advance long enough for Meade to continue his retreat to Centreville.  Embarrassed at the fiasco, Hill apologized to Lee who cut him off saying, "Well, well, general, bury these poor men and let us say no more about it."