Book: The Civil War 150 - An Essential To-Do List
An Interview with Garry Adelman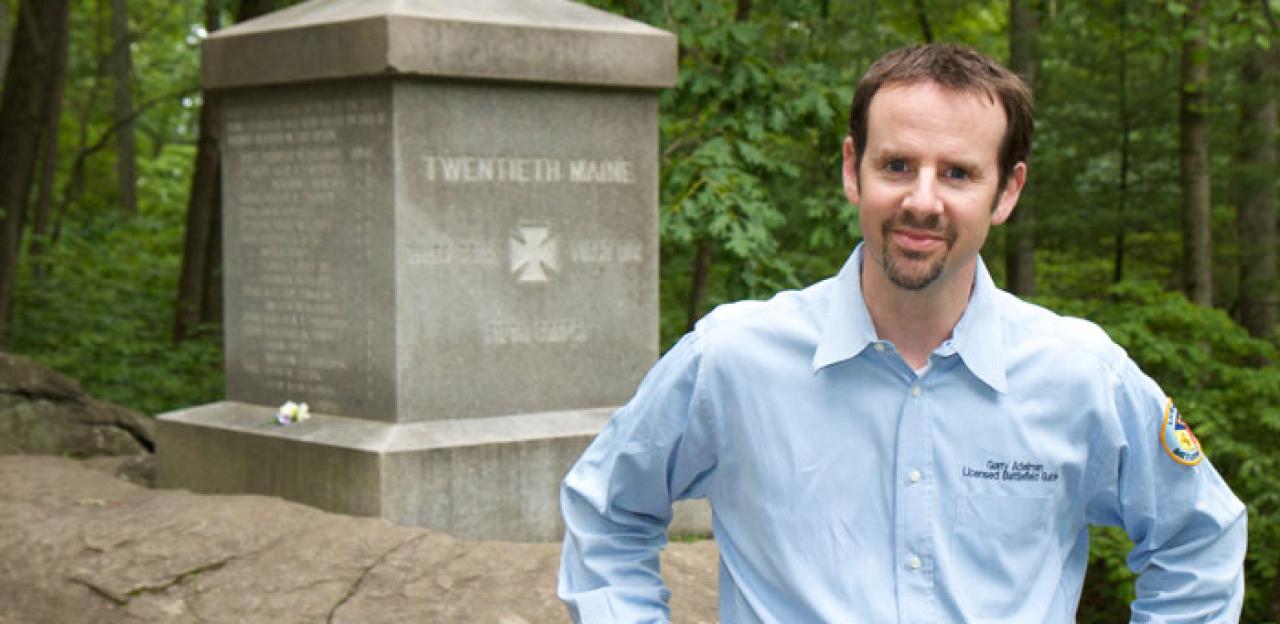 The Civil War Trust had the chance to sit down with one of its own — Garry Adelman, Director of History and Education — to talk about his book, The Civil War 150: An Essential To-Do List. The Civil War 150 is a guide book that seeks to encourage people to expand their knowledge of the Civil War by visiting new Civil War sites and to do various Civil War related activities.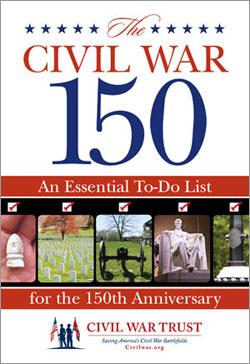 Civil War Trust: There are already plenty of Civil War site guides out there, why another?
Garry Adelman: Because this one is different than any other guide. I realized that every other guide encourages people to go to places or simply learn about things instead of encouraging them to actually do things. This approach allowed for the inclusion of numerous activities—like holding  Minie Ball, seeing Gone With the Wind, or experiencing a battlefield illumination—that are absent from other Civil War guides. This, combined with the "checklist" format of the book, which I know Civil War enthusiasts will enjoy, makes this book unique.
How did this project get started?
GA: Early in 2010 I had spoken with my colleague, Jim Campi, about assembling some sort of a sesquicentennial "bucket list" for Civil War enthusiasts.  Soon after, my commuter train was stuck for hours and when my computer batter ran out, I started jotting down possible entries for the book. I wrote down more than 300 to-do-list entries that evening and I realized that hundreds more were still missing. The master list now contains more than 1200 entries, but we wanted to keep the list in the book to only 150.
Sounds impossible, how did you assemble the list?
GA: Painfully and slowly! First, I winnowed the list down to the most obvious essentials—standing atop Snodgrass Hill at Chickamauga, crossing Burnside's Bridge at Antietam, learning how to fire a Civil War gun, that sort of thing—and then looked at geography and topical variety and added some back in. Remarkably, this effort brought me to about 170. I then ran the list by my contributing editors and others and made editorial cuts. In the end we have 150 things of which 25 are not geographically specific. The remaining 125 are in more than 20 states and are supplemented by a dozen sidebars about various Civil War topics.
Why should people do all this stuff?
GA: That's actually the name of one of the book's sidebars, so let me quote it: "There's nothing more powerful than the authenticity of the real thing.  We stand awestruck at these places, as we try to learn what happened there, and we are moved in some way --whether saddened, angered, confused, uplifted, passionate, or enriched.  You can drive west of Petersburg and see where Grant accepted Lee's surrender.  You can stand atop Lookout Mountain and ponder the impossibility of seizing the height. You can visit the room where President Lincoln breathed his last, and you can literally touch the same trees, rocks, and door handles while gazing up at the same sun, moon, and stars as the brave souls involved in the conflict so long ago.  Call it a history lesson, call it time travel, call it whatever you'd like. In the end, doing, as opposed to simply learning, is deeply meaningful."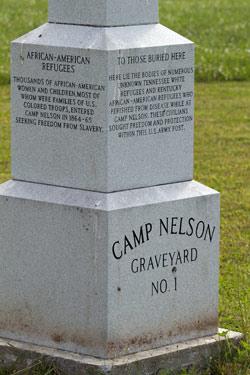 What are some of the sites that people will not expect to be on the list that made the cut?
GA: At the end of the book, I categorized each listing and many are listed as "hidden gems" like Kentucky's Camp Nelson, Virginia's North Anna or White Oak Museum, Georgia's Southern Museum, and even the Drum Barracks in California. I also suspect that people will be surprised and happy to see things like helping to get a kid interested in the Civil War or, of course, preserving a battlefield on the list.
How many have you done on the list?
GA: I have completed 131 of the 150.
And what has that done for you?
GA: Even though I assembled the list, I very much enjoyed checking off the items I had done. It was a cool experience and it makes me want to finish my own list! It's tough however, as hardly any of my remaining sites, such as Fort Donelson, Andersonville, Wilson's Creek, Mobile Bay and Picacho Peak are remotely near each other! The only thing in the "basics" (non-geographic) section, I have not done is, embarrassingly, attended a battlefield illumination, which by all accounts is a moving and awesome experience.
Do you have a favorite site on the list?
GA: Absolutely, but there is no way I will share that in an interview! I expect to receive plenty of flack as it is for cutting essential things off of a list of essential things.
What about all these other sites?
GA: After we edited the list down to 150 things, the Civil War Trust web team has been working to post at least 1,000 more listings on line with the aim of assembling one listing for each of the roughly 1,400 days of the Civil War. The first few hundred of these are being launched this month.
Do people get a prize if they complete all 150?
GA: Ummm, yeah, they get the satisfaction of being a bigger Civil War nerd than I am!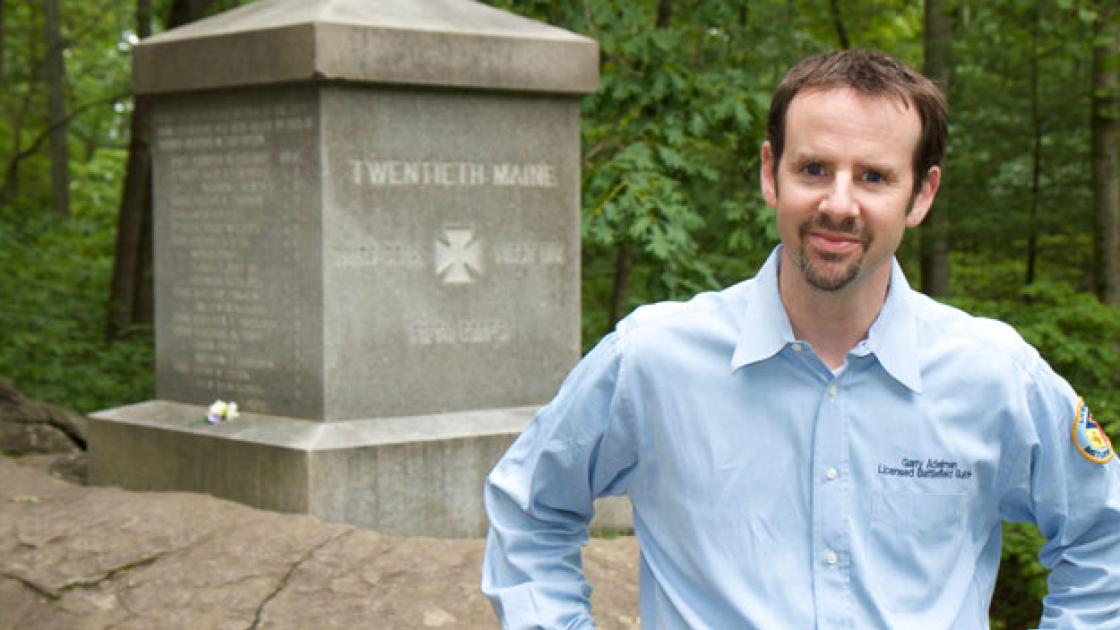 Buy the Book: "Civil War 150: An Essential To-Do List for the 150th Anniversary" is available from our Civil War Trust-Amazon Bookstore
Garry Adelman is the author, co-author or editor of more than thirty books and articles concerning the Civil War. He is the vice president of the Center for Civil War Photography and has been a Licensed Battlefield Guide at Gettysburg for 16 years. He works full time as director of History and Education at the Civil War Trust.