Virginia
Lakeside Ave (at Park St)
Henrico, VA 23228
United States
This heritage site is a part of the American Battlefield Trust's Road to Freedom Tour Guide app, which showcases sites integral to the Black experience during the Civil War era. Download the FREE app now.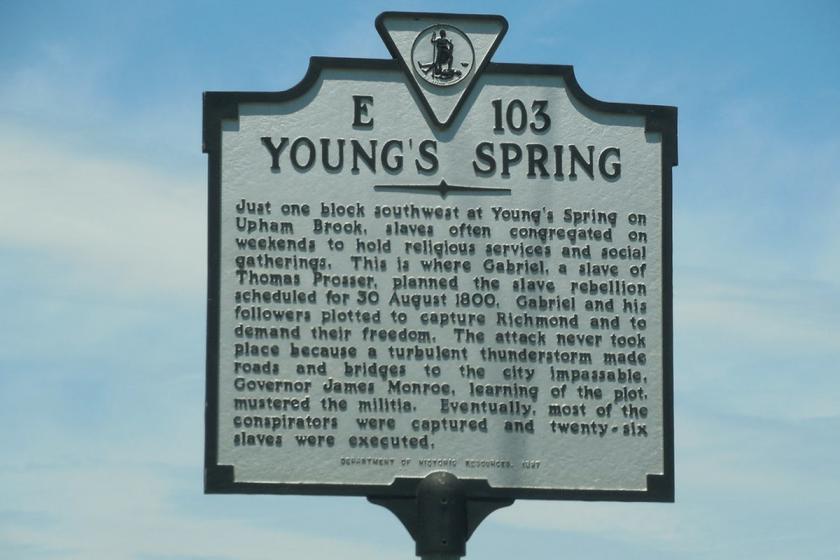 Just one block southwest at Young's Spring on Upham Brook, slaves often congregated on weekends to hold religious services and social gatherings. This is where Gabriel, a slave of William Prosser, planned the slave rebellion scheduled for 30 August 1800. Gabriel and his followers plotted to capture Richmond and to demand their freedom. The attack never took place because a turbulent thunderstorm made roads and bridges to the city impassable. Governor James Monroe, learning of the plot, mustered the militia. Eventually, most of the conspirators were captured and twenty-six slaves were executed.
Marker: E-103, Virginia Department of Historic Resources (1997)
Explore the Road to Freedom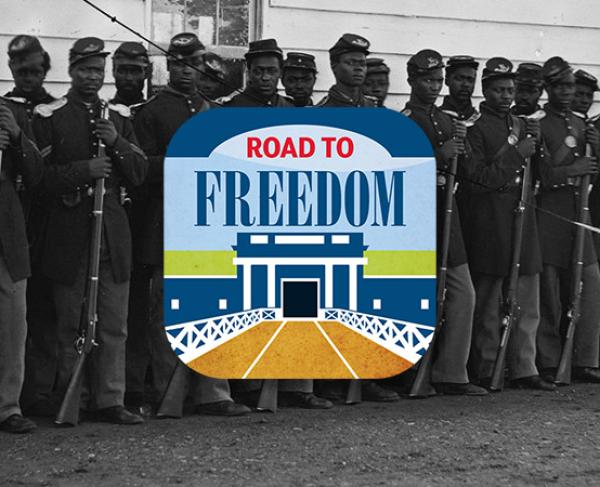 The Road to Freedom Tour Guide highlights Virginia's Civil War-era African American experience, encouraging visitors to uncover these little-known...