Virginia
Cook Rd
Yorktown, VA 23690
United States
This heritage site is a part of the American Battlefield Trust's Road to Freedom Tour Guide app, which showcases sites integral to the Black experience during the Civil War era. Download the FREE app now.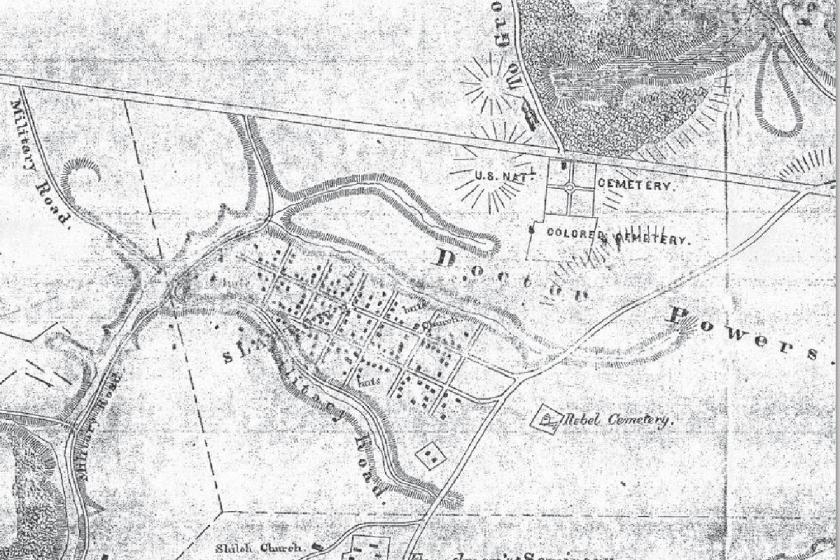 "There is a large settlement near Yorktown, called Slabtown, settled by the government during the war with those who came within the lines. The colored people there are doing such work as they can get to do, oystering, & c."
Testimony of Dr. Daniel Norton [McNorton], before a United States Congressional subcommittee on conditions in the South under reconstruction, February 3, 1866.
From May 1862 through the end of the Civil War, Yorktown was occupied by United States troops. Some enslaved Americans, who became known as "contraband of war," escaped from the Confederate controlled South and sought freedom behind the Federal lines at Yorktown. In July 1863, when Brigadier General Isaac J. Wistar was assigned command at Yorktown, he reported over 12,000 contraband were living off subsistence from his commissary. To provide them with shelter and an opportunity for self-sufficiency, he established housing on nearby land that was unoccupied by the owner. Wistar assigned his own troops to oversee the construction, reporting to his commanding officer, Major General John A. Dix, that he had "a large force at work laying out and erecting negro quarters..."
The new neighborhood became known as Slabtown, reflective of the pine wood slabs that the cabins were built from. Almost as soon as Slabtown was populated, the Friends' Freedmen's Association of Philadelphia began sending teachers to establish schools in the community and a few businessmen to set up a store which provided supplies such as clothing, vegetable seeds, and farming tools. Army officers also arrived to recruit soldiers for the newly formed United States Colored Regiments.
After the war, Slabtown, sometimes called Uniontown, remained a vibrant community with a few businesses, school and church. However, ownership of the land reverted to its former Confederate owner. Not until the 1880s and 1890s did the inhabitants have the opportunity to purchase the property that some had lived on for many years. In the 1970s, the National Park Service, as part of an effort to restore more of Yorktown's 1781 battlefield, purchased purchased the Slabtown lots; and razed all the buildings. Some of the residents relocated less than a mile from their former homes.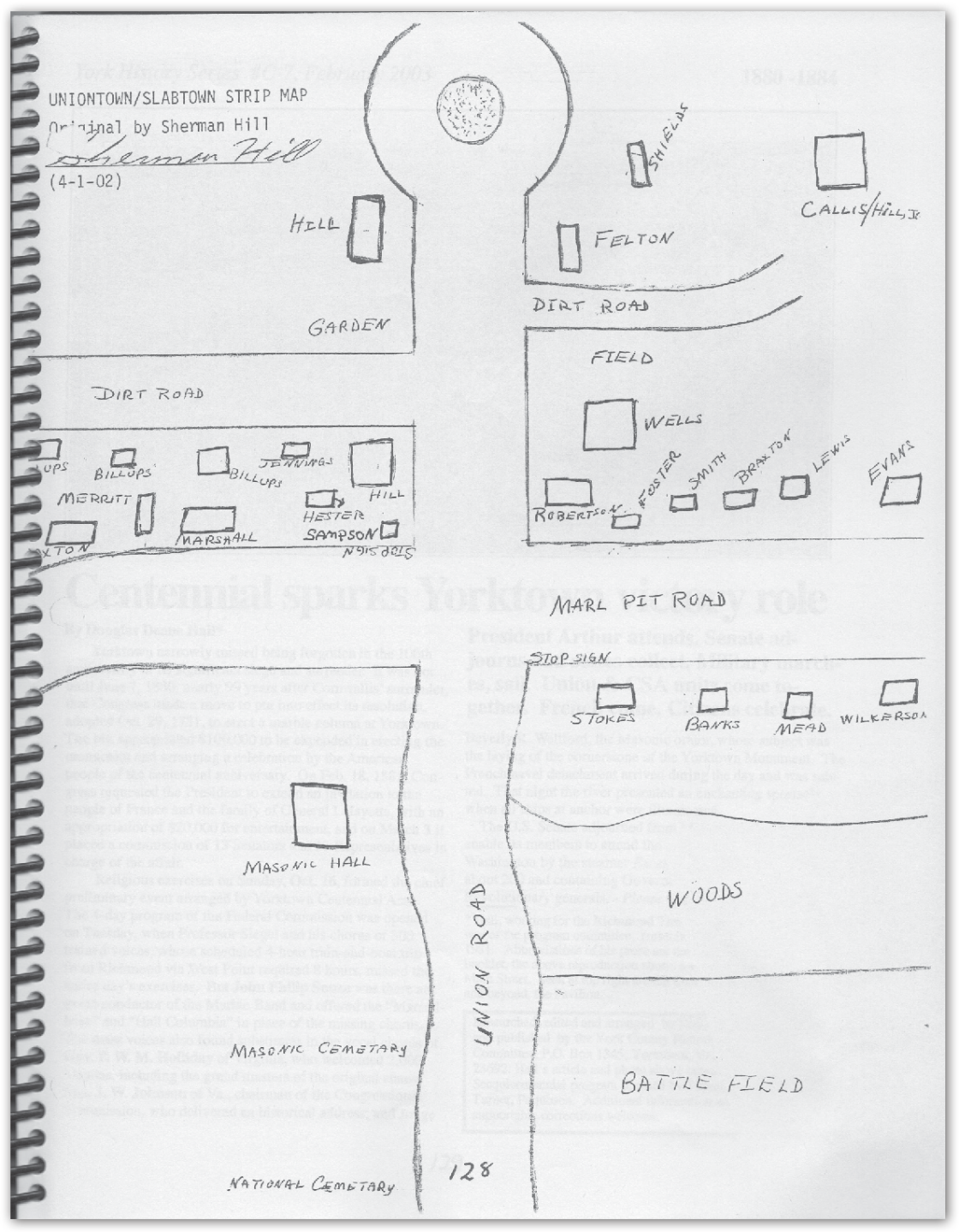 While Slabtown was constructed quickly, this 1867 military map of the community illustrates it was established with well surveyed streets and arrangement of buildings. Sergeant Charles Brooke of the 5th Michigan Cavalry description of Slabtown on March 5, 1864 confirms the planning that went into developing Slabtown:
The streets are laid out regularly, about four roads wide. Each cabin is about twelve by eighteen feet, and one story high. They are all built of pine slabs, and the roofs are of the same. They each have an alley between, of four feet. Many are whitewashed and with neat fences round them. The interiors are generally neat and clean. The streets are kept swept, and every thing shows good discipline... These people have nearly all been slaves, and those that were born fee say that they were no better till our forces gained possession... They have their own stores, post-office,schools.. church...
Marker: Colonial National Historical Park, National Park Service
Explore the Road to Freedom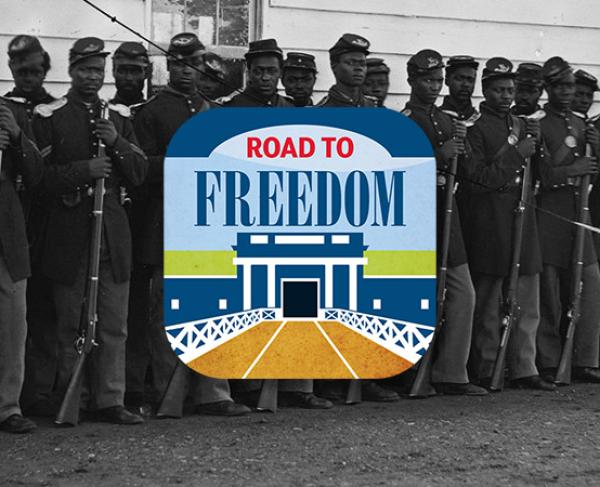 The Road to Freedom Tour Guide highlights Virginia's Civil War-era African American experience, encouraging visitors to uncover these little-known...