New Jersey
500 Mercer Street
Princeton, NJ 08540
United States
The Battle at Princeton took place in early January of 1777, and was an important follow up to the victory against the Hessian forces at Trenton in the December prior. While the numerical significance of Princeton was small, Washington's victories prior to taking winter quarters forced the British to evacuate central New Jersey and also elevated the still shacky confidence of the new nations army. 
The Battlefield Park is administered by the State of New Jersey Department of Parks and Forestry.
Winsor Fry, a formerly enslaved man, served in the continental army during some of his first years of freedom. The Battle of Princeton was only one of many that Fry participated in his time fighting with his fellow Patriots. You can learn more about his story and experiences at the American Revolution Experience. 
The "Ten Crucial Days"
HISTORICAL MAP | The Battle of Trenton, New Jersey on December 26, 1776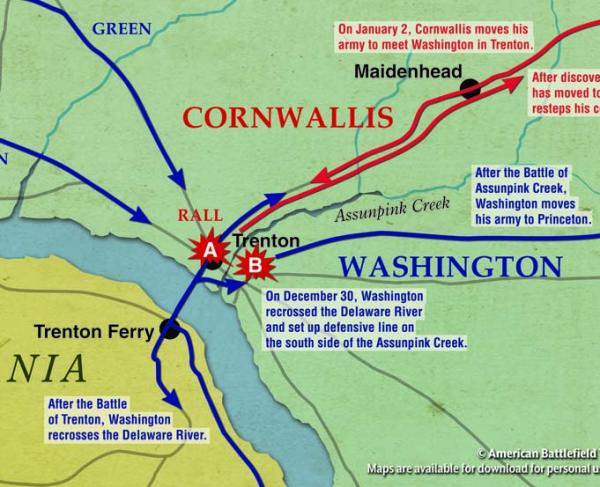 BATTLE MAP | American Battlefield Trust's map of the Ten Crucial Days Campaign from December 24, 1776 to January 3, 1777.