Virginia
20850 Oatland Plantation Ln
Leesburg, VA 20175
United States
This heritage site is a part of the American Battlefield Trust's Road to Freedom Tour Guide app, which showcases sites integral to the Black experience during the Civil War era. Download the FREE app now.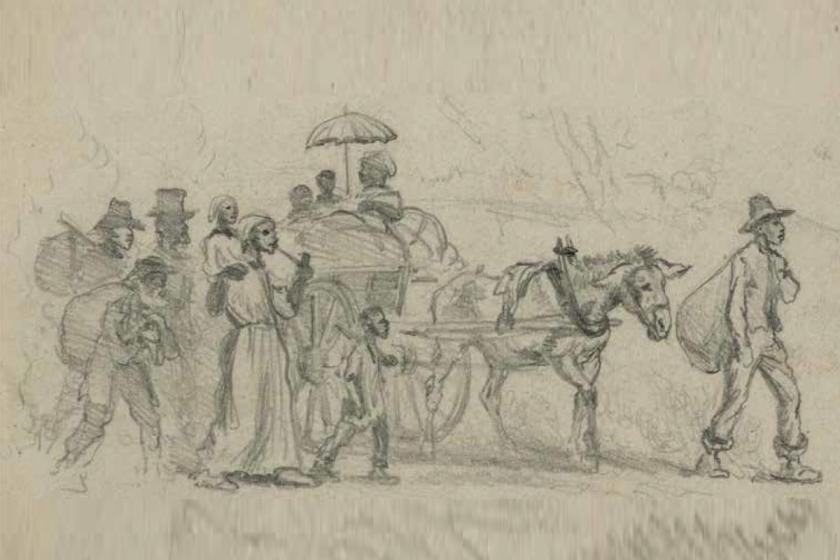 By the eve of the Civil War, 133 men, women, and children were enslaved at Oatlands. Their labor sustained the farm, enabled owner Elizabeth O. Carter to enjoy a high standard of living, and helped create the grand estate you see today. Look over the fields and envision black laborers planting and harvesting wheat, rye, Indian corn, and oats, and managing sheep, cattle, and oxen. In front of you, Hogback Mountain (mostly Carter property) provided timber for the house, mill, and blacksmith shops. Escaping slaves trekked over it to the North to freedom on the Underground Railroad through the sheltering Quaker villages of Goose Creek (now Lincoln) and Waterford.
During the war, Carter wrote in her diary that Oatlands slaves built Confederate earthworks near Leesburg. After the Battle of Ball's Bluff, her "servants cooked all night for [the] last detachment of [Union] prisoners" being taken to Manassas. Other Oatlands slaves liberated themselves. A man named Bill left on April 1, 1862, and five more fled the next day.
Former slaves savored freedom after the war. On May 21, 1865, Wallice "walked off saying he was free & was going out for wages." A week later, "Harry Lee & Sam Jones took themselves off as freemen." In July, Jacob Howard agreed to work for Carter "at ten dollars a month till Christmas." Some former slaves formed African American communities. Jack Gleed settled northeast of Oatlands; the community is present-day Gleedsville. Sophia and Jacob Howard's land in western Loudoun County is now Howardsville. They, and others like them, strove to create stability for themselves and their descendants.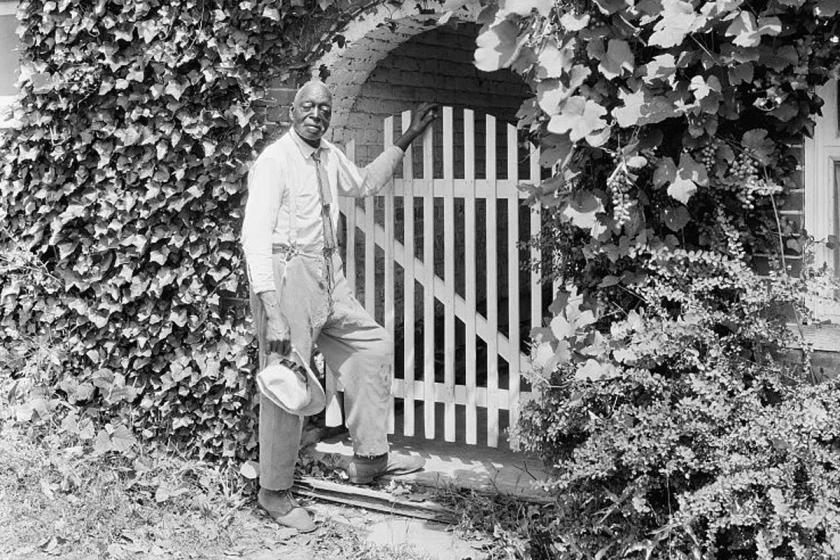 Documents, including George Carter's will, Elizabeth O. Carter's diary, and postwar census records, tell about the later lives of former Oatlands slaves. Carter's will lists Gerard Day, Joe Rust, and Emmanuel. Bazil (Basil or Bazel), Julius, Hannah, Old Hannah, Gabriel, Eve, Dinah, Sophia, and Jacob (also called Jake) were mentioned in Elizabeth Carter's diary. The 1870 census shows that Gerard Day, Joseph Rust (born ca. 1797), and other Rust family members lived on or near Oatlands. Emmanuel Day and his family, including his 90 year-old father, Julius (born ca. 1790), lived in Gleedsville by 1880, as did Gabriel and Dinah Day and their family. Bazil Turner (pictured above) lived in Gleedsville but worked here as a gardener for the Carters and then the Eustises, who bought Oatlands in 1903.
Explore the Road to Freedom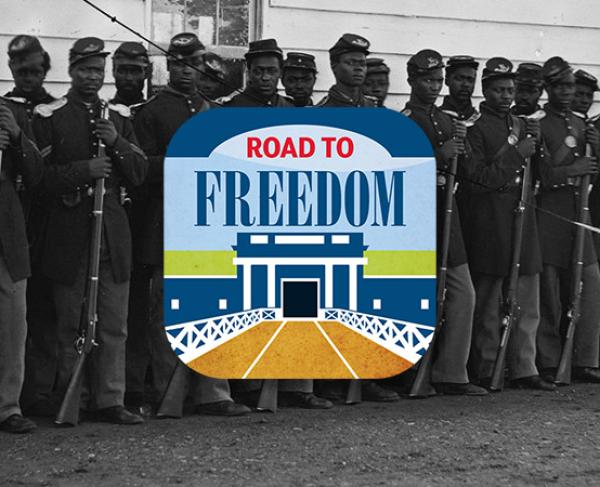 The Road to Freedom Tour Guide highlights Virginia's Civil War-era African American experience, encouraging visitors to uncover these little-known...