Virginia
306 Annandale Rd
Falls Church, VA 22046
United States
This heritage site is a part of the American Battlefield Trust's Road to Freedom Tour Guide app, which showcases sites integral to the Black experience during the Civil War era. Download the FREE app now.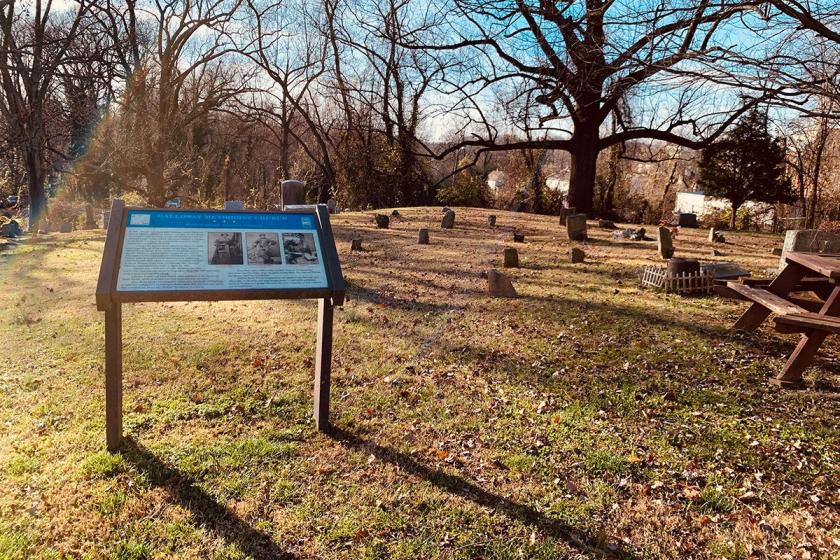 In 1867, African Americans built Galloway United Methodist Church and established the historic cemetery you are facing. According to local tradition, before and during the Civil War enslaved people on the Dulany plantation secretly worshiped in the grove of trees at the center of the cemetery. Those buried here include the following.
George and Harriet Brice, church founders, lie beside each other. Harriet Brice's marker simply says "Mother." Her husband, George Brice, escaped from slavery and joined the 6th Regiment, United States Colored Troops (USCT). The regiment was organized near Philadelphia in July–September 1863. It fought around Richmond and Petersburg until December 1864, when it embarked for North Carolina. It was at Bennett Place when Confederate Gen. Joseph E. Johnston surrendered his army on April 26, 1865.
Charles Lee, a free man of color, served in the 10th USCT. The regiment was raised in Virginia in November 1863 and fought around Richmond and Petersburg.
Charles Tinner and Isaac Peyton were members of the interracial Home Guard, which protected town residents and their property.
Eliza Hicks Henderson escaped bondage after the Battle of Vicksburg in 1863 and walked from Vicksburg to Washington, D.C., to rejoin her family. She concealed her young son, William Henderson, in a trunk.
Lula Mars rests under a stone marked "Born in Williamsburg." Her owner was the father of her daughter Louisa Mars, who married William Henderson. Both are buried here.
Harriet Foote Turner escaped from the nearby Cook-Fitzhugh plantation late in the 1850s and used forged passes to lead newly purchased slaves to freedom in Canada. She later returned frequently to visit relatives and is buried here.
Explore the Road to Freedom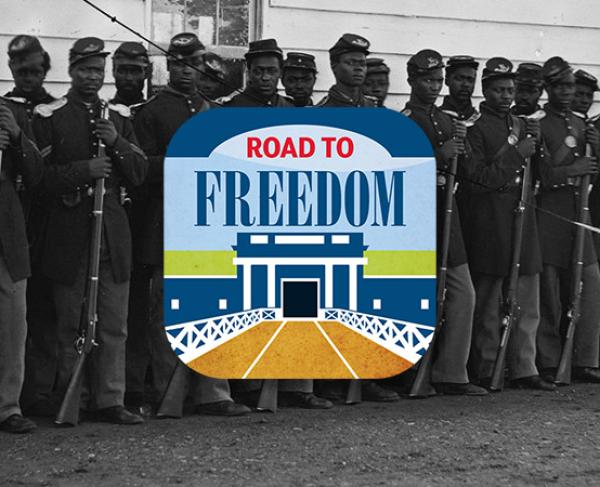 The Road to Freedom Tour Guide highlights Virginia's Civil War-era African American experience, encouraging visitors to uncover these little-known...