Historic Site
Dangerfield Newby
Virginia
698 Laurel Mills Rd
Castleton, VA 22716
United States
This heritage site is a part of the American Battlefield Trust's Road to Freedom Tour Guide app, which showcases sites integral to the Black experience during the Civil War era. Download the FREE app now.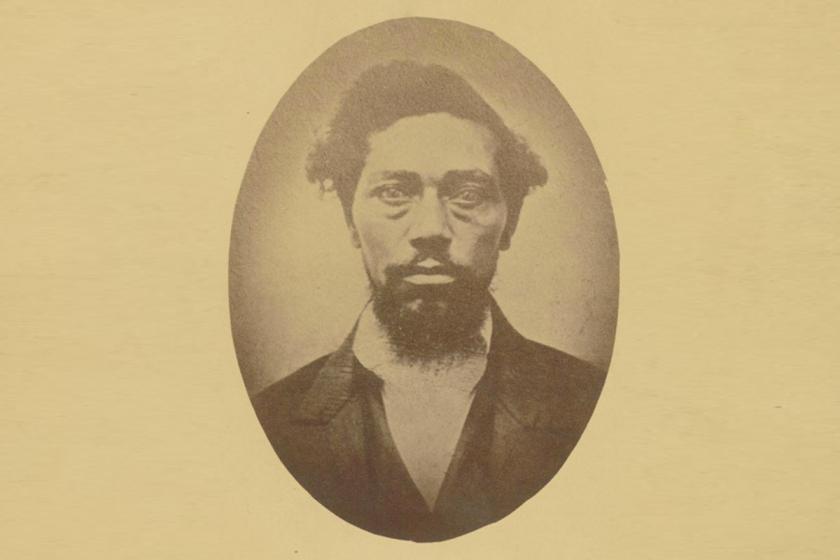 "Dangerfield Newby, colored and born a slave, freeman now, but married to one not free who, with their seven children waited him South, the youngest baby just beginning to crawl"
Stephen Vincent Benet, John Brown's Body

Dangerfield Newby (ca. 1820–1859), a free mulatto for whose family this crossroads is named, was the first of John Brown's raiders killed during the attack on Harpers Ferry on October 16, 1859. He was the oldest child of Henry Newby and a slave, Elsey. Edward Newby, Henry's father, built the house across the road in the 1770s. Henry Newby lived there until 1830, then sold it and moved to a nearby farm on Gourdvine Run (Thornton River). Dangerfield likely spent part of his youth near here and may have worked as a blacksmith and a deckhand on canal boats on the Rappahannock River.
In 1858, Henry Newby moved with Elsey and their children, including Dangerfield, to Bridgeport, Ohio, and freed them. Dangerfield Newby tried to buy his own wife, Harriet, and their children, who were enslaved in Prince William County, Virginia, but failed. He joined John Brown's raiders, hoping that a successful attack on Harpers Ferry would somehow free them. Newby killed two residents before he was shot and killed near the U.S. Arsenal. He and seven other dead raiders were buried near the Shenandoah River and then moved in 1899 to John Brown's Farm in North Elba, New York. Letters from Harriet Newby were found five miles northeast of Harpers Ferry at the Kennedy farm, from which the raiders launched their attack. She was sold south to Louisiana but eventually returned. Dangerfield Newby's brother William served in the 5th U.S. Colored Troops and died at Petersburg in June 1864. Elsey Newby applied for a pension based on her son's service.
Marker: Civil War Trails
Explore the Road the Freedom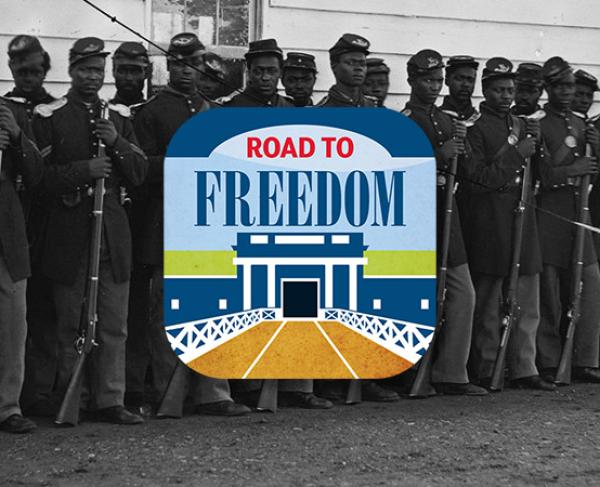 The Road to Freedom Tour Guide highlights Virginia's Civil War-era African American experience, encouraging visitors to uncover these little-known...