Virginia
River Rd
Henrico , VA 23238
United States
This heritage site is a part of the American Battlefield Trust's Road to Freedom Tour Guide app, which showcases sites integral to the Black experience during the Civil War era. Download the FREE app now.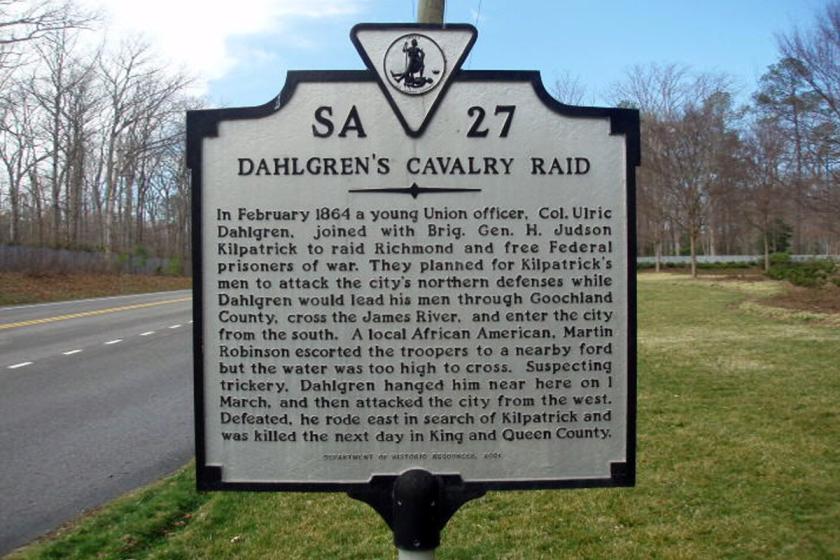 In February 1864 a young Union officer, Col. Ulric Dahlgren, joined with Brig. Gen. H. Judson Kilpatrick to raid Richmond and free Federal prisoners of war. They planned for Kilpatrick's men to attack the city's northern defenses while Dahlgren would lead his men through Goochland County, cross the James River, and enter the city from the south. A local African American, Martin Robinson escorted the troopers to a nearby ford but the water was too high to cross. Suspecting trickery, Dahlgren hanged him near here on 1 March, and then attacked the city from the west. Defeated, he rode east in search of Kilpatrick and was killed the next day in King and Queen County.
Marker: SA-27, Virginia Department of Historic Resources (2001)
Explore the Road the Freedom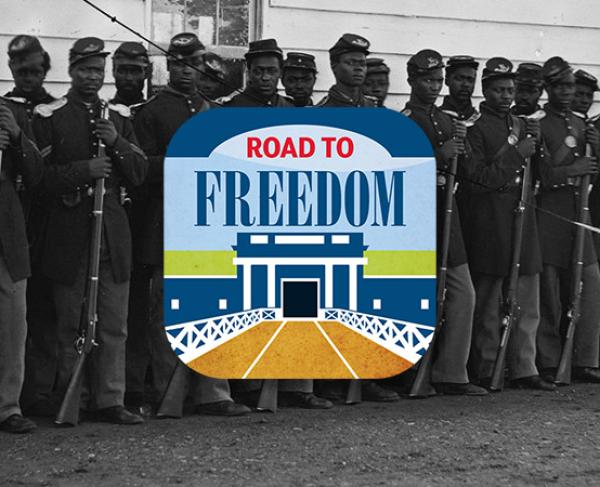 The Road to Freedom Tour Guide highlights Virginia's Civil War-era African American experience, encouraging visitors to uncover these little-known...