Virginia
2216 Long Ridge Rd
Chesapeake, VA 23323
United States
This heritage site is a part of the American Battlefield Trust's Road to Freedom Tour Guide app, which showcases sites integral to the Black experience during the Civil War era. Download the FREE app now.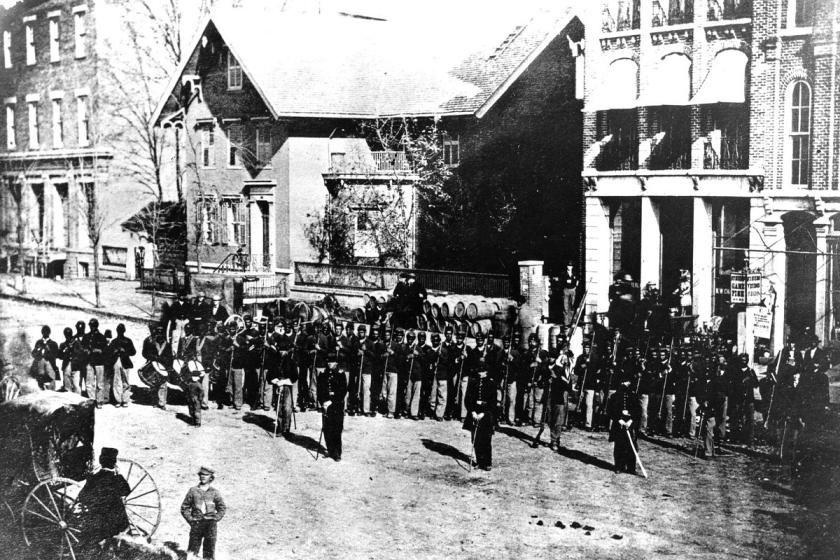 Thirteen African American veterans of the Civil War are interred nearby at the Cuffeytown Historic Cemetery. They served in the 5th, 10th, and 36th United States Colored Troops infantry regiments organized in 1863 and 1864, after the Emancipation Proclamation authorized the recruitment of blacks for the U.S. Army and Navy. The 5th USCT, organized in Ohio in August 1863, fought in North Carolina as well as in the Virginia battles of the Crater at Petersburg, New Market Heights, and Fair Oaks. The 10th USCT was organized in Virginia in November 1863 and fought in 1864 at the Battle of Wilson's Wharf (Fort Pocahontas). The 36th USCT, organized from the 2nd North Carolina Colored Infantry in February 1864, fought in the Battle of New Market Heights, the Appomattox Campaign, and in North Carolina. The 5th USCT was demobilized in North Carolina in September 1865, while the 10th and 36th USCT were ordered to Texas after the war and mustered out there in 1866. About 200,000 African Americans served in the U.S. Army and Navy during the Civil War, fighting for freedom and the restoration of the Union. Free blacks founded Cuffeytown long before the war. The veterans and other residents established the Gabriel Chapel African Methodist Episcopal Zion Church in 1866.
5th USCT
10th USCT:
Sgt. William Coffey, Co. G
Pvt. Bluet Cuffey, Co. H
Corp. Emerson Cuffey, Co. G
Pvt. Lemuel Cuffey, Co. F
Sgt. Wilson Cuffey, Co. H
Sgt. William Cuffey, Co. F
Corp. Levi Sevils, Co. H
Pvt. Cornelius Smith, Co. F
Pvt. James W. Smith, Co. F
Pvt. Samuel Smith, Co. H
Pvt. John Whitehurst, Co. H
36th USCT:
Marker: Civil War Trails
Explore the Road to Freedom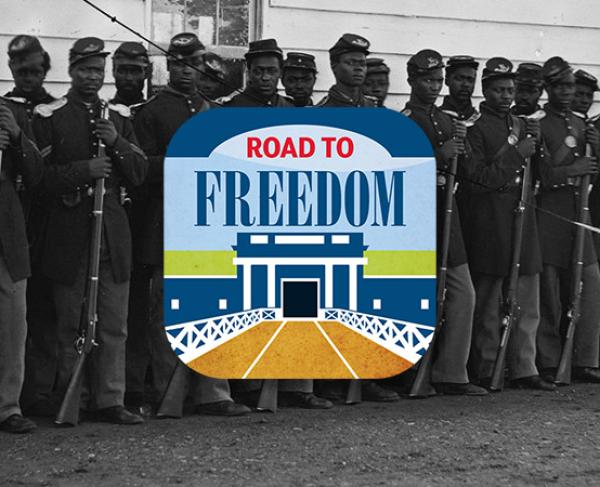 The Road to Freedom Tour Guide highlights Virginia's Civil War-era African American experience, encouraging visitors to uncover these little-known...