Petticoat Bridge is a site in Burlington County, New Jersey, where skirmishers between the American militia forces of Colonel Samuel Griffin and foraging parties under Hessian Colonel Carl von Donop clashed on at least three separate occasions in December 1776.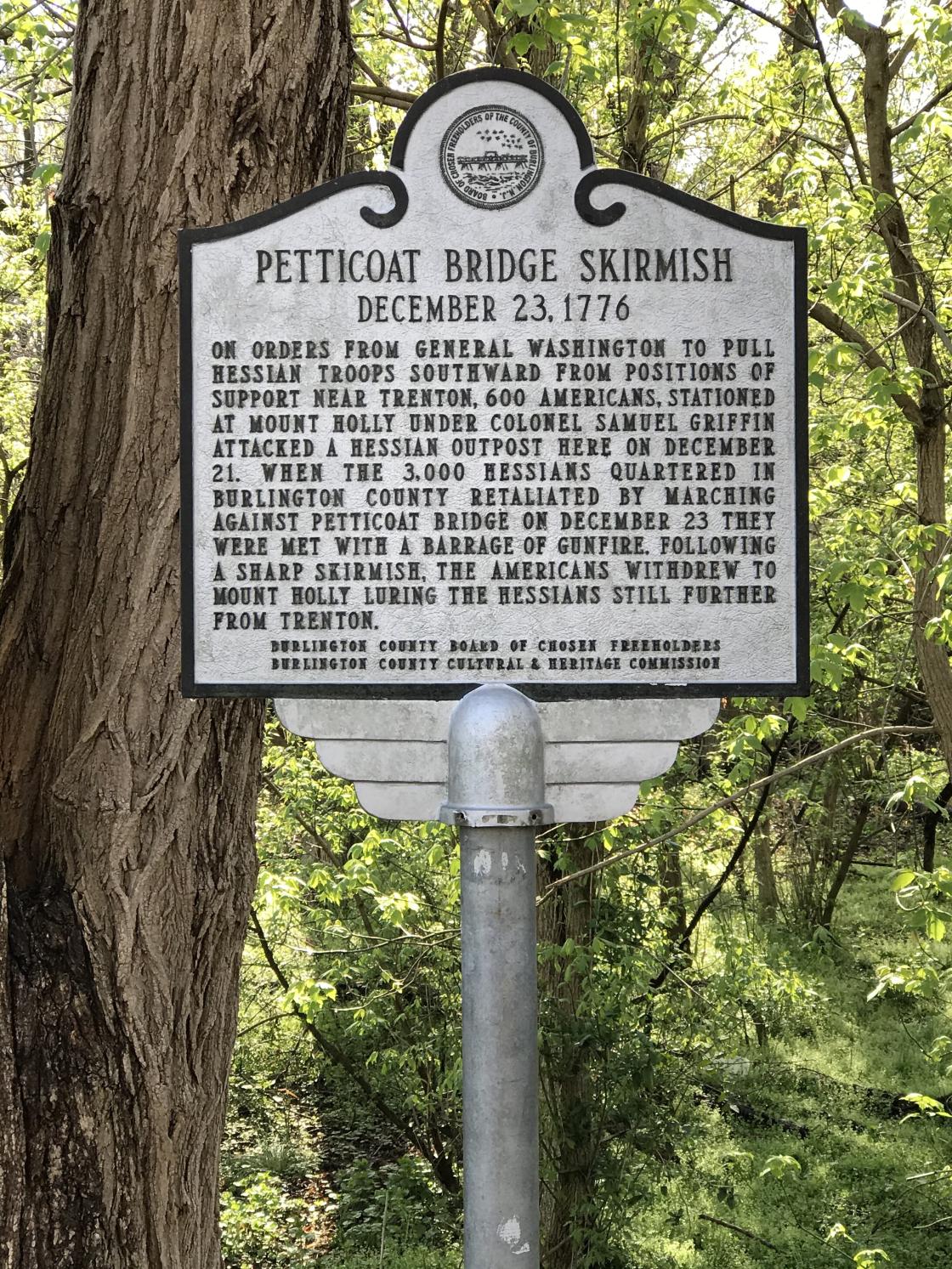 The first occurred on December 21. The second occurred on December 22 when it appears the bulk of Griffin's force attacked the overseer's house overlooking the Assiscunk Creek to the north of the bridge.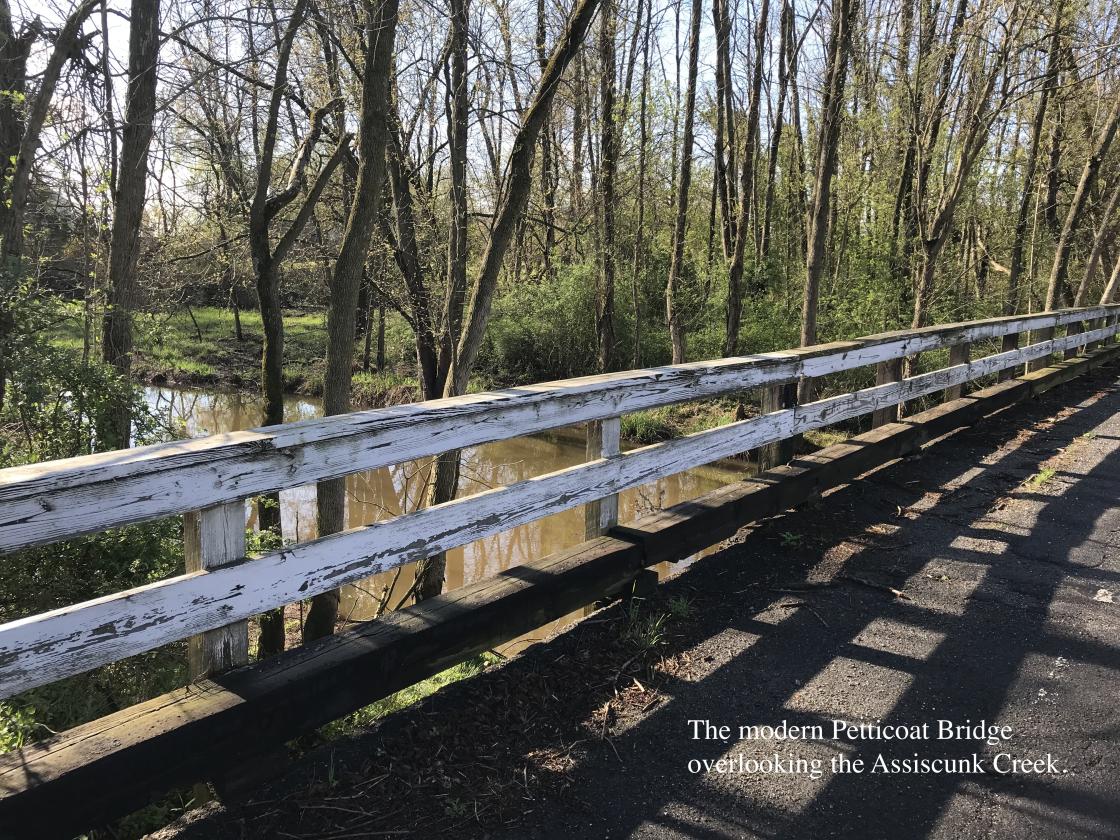 Having successfully chased off these Hessians, the Americans received cannon and musket fire from the assembling 42nd Highlander Division at Black Horse (Columbus). Retreating back to Slab Town (Jacksonville), the Americans positioned themselves in the countryside to the south. Encouraged by reports of a sizable rebel force at Mount Holly, Donop decided the Americans were a match for him. The next morning of December 23, the forward parties of Donop's troop walked into a line of American skirmishers once again at the Petticoat Bridge. Briefly halting the march, the Hessians returned fire with their field pieces and musket shot. Estimates suggest it was about 50-100 Americans facing off against 2,400 Hessians. The Americans fell back to Slab Town and eventually to Mount Holly, culminating in the Battle of Iron Works Hill.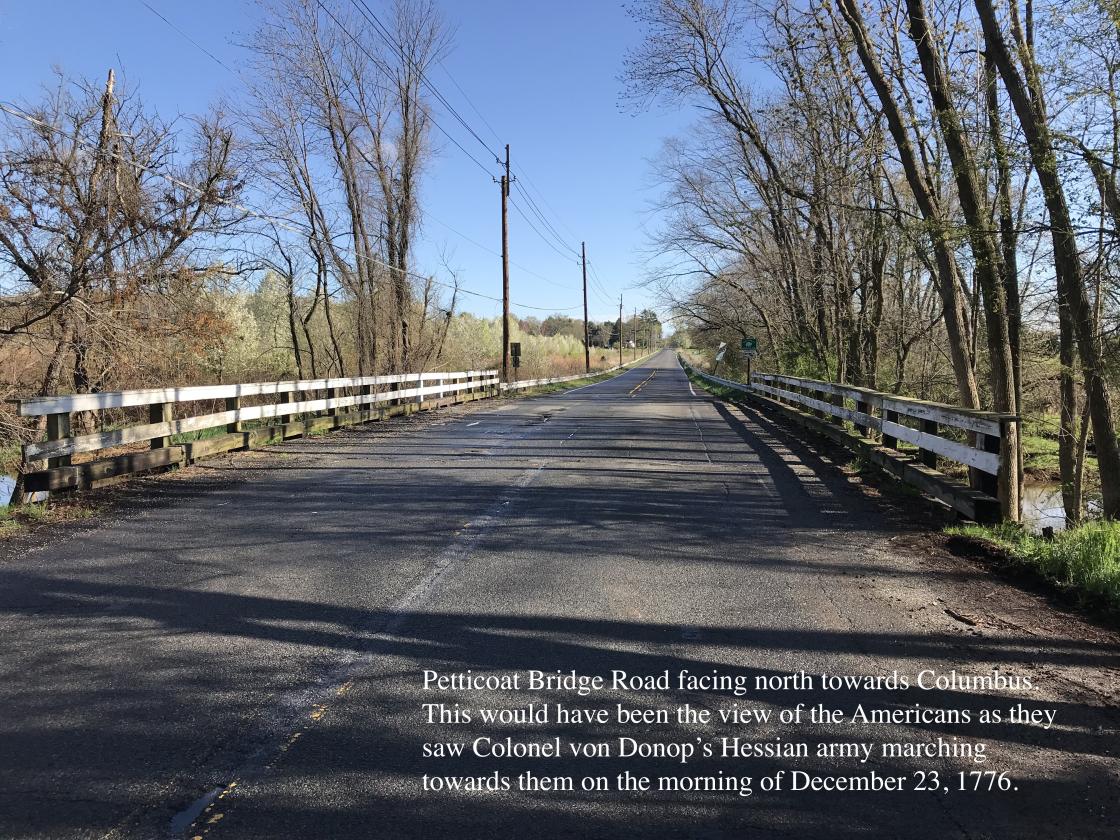 Today, a County marker sits on the side of Petticoat Bridge Road near the current bridge over the Assiscunk Creek. The road mirrors the wagon road from 1776 that connected Black Horse with Slab Town. Nearby, the Copany Meeting House has a marker showing the Hessians used this building as a hospital for their wounded as they passed through.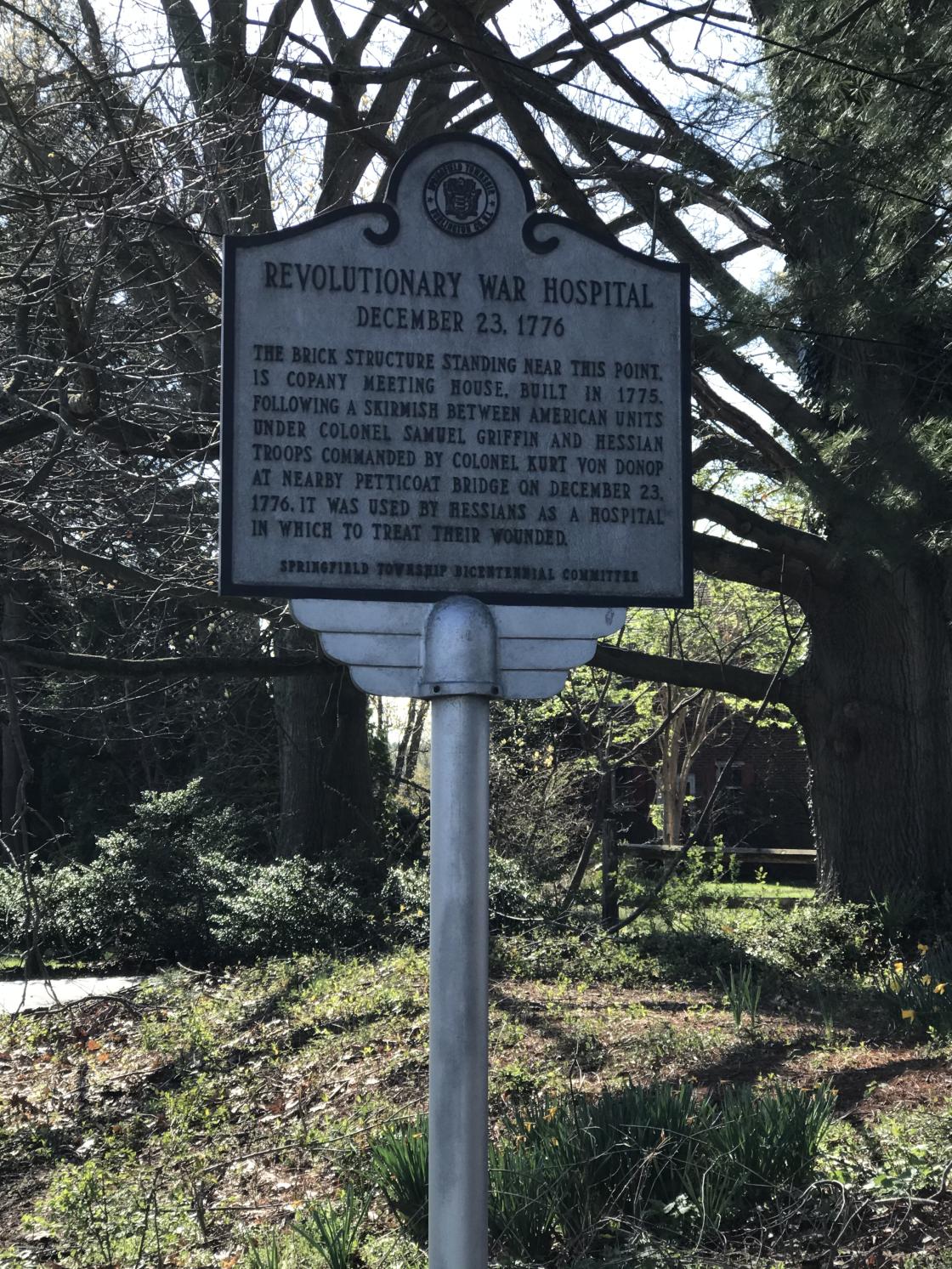 This further indicates a hot fire fight occurred on the morning of December 23. Currently, Petticoat Bridge is listed as a Class II 'site of interest' with the National Park Service and the remaining open field overlooking the creek is privately owned. Efforts to preserve a portion of this site are currently underway. 
Preservation
The American Battlefield Trust and our members would like to save land at Petticoat Bridge.