Sign Up for a Free Copy of Hallowed Ground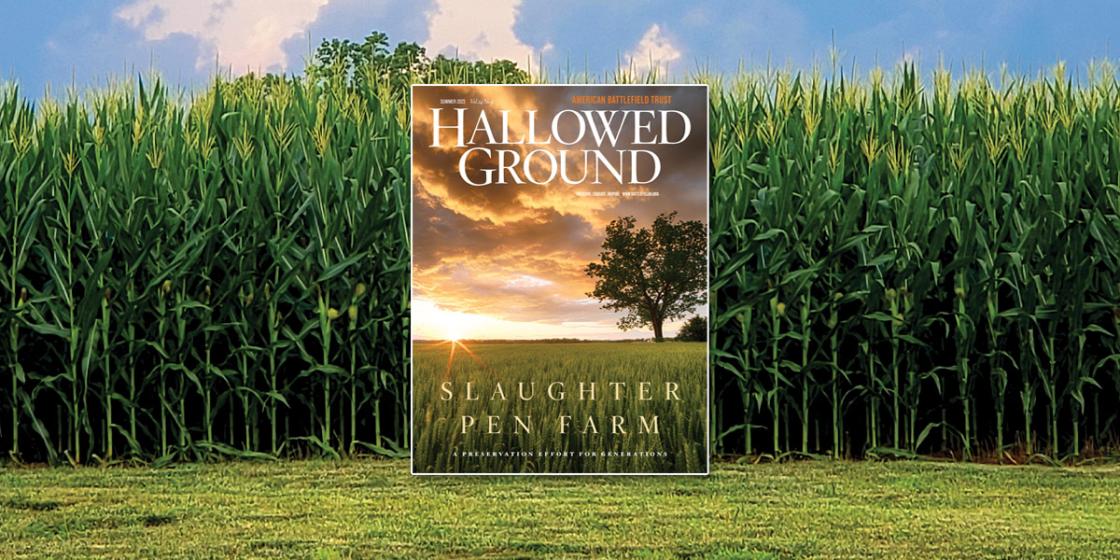 Filled with stunning photography, urgent news, and in-depth articles by some of America's leading historians, our award-winning membership magazine Hallowed Ground is a must-read publication for history enthusiasts everywhere. 
In the Summer 2023 issue of Hallowed Ground, we invite you to contemplate the preservation miracle that is Slaughter Pen Farm in Fredericksburg, Va. Representing the largest and most complex private battlefield preservation effort in the nation's history, this simple farm became the "Slaughter Pen" on December 13, 1862. 5,000 soldiers were killed, wounded, or captured. Five Union soldiers acted with such gallantry they received the Medal of Honor. Through empowering partnerships and generous donors, this critical history was preserved, joining an impressive assortment of historic locations in the wider Fredericksburg area. 
Sign up today to receive a complimentary copy of the Summer 2023 issue delivered to your doorstep!