Preservation Champion
William C. Howell
During a Friday evening banquet celebrating the organization's 30th anniversary at our 2017 Grand Review, the Trust recognized two stalwarts of the conservation movement — Bruce Gottwald and William Howell — with the Edwin C. Bearss Lifetime Achievement Award, the highest honor in the field of battlefield preservation.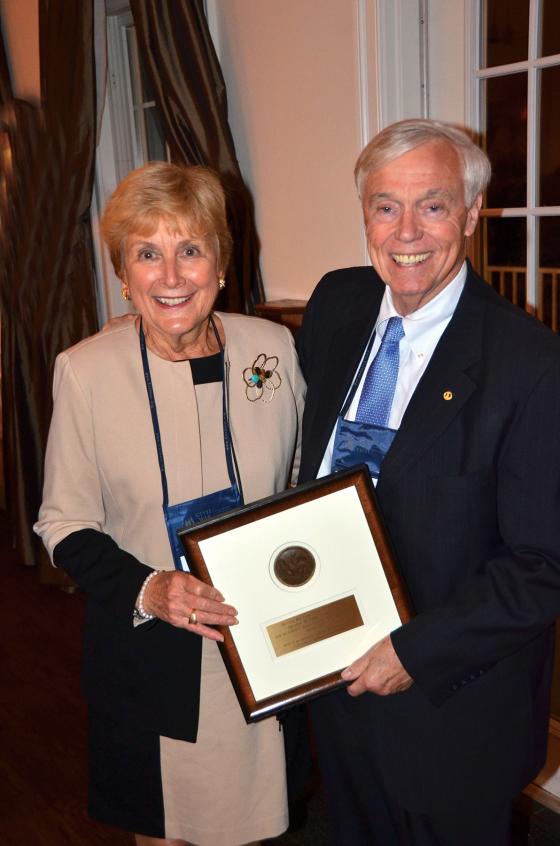 Over 30 years in office, Virginia House of Delegates Speaker William C. Howell has become the nation's greatest legislative champion for preservation, spearheading the creation of the first state-level matching grant program for battlefield protection and advocating for the Commonwealth's outstanding Land Preservation Tax Credit.
"Quite simply, Bill Howell has been our champion in the General Assembly," Lighthizer said. "His public advocacy and behind-the-scenes support for Virginia's Civil War history has made our success in the Old Dominion possible. Again and again, Howell has worked quietly to save Virginia's battlefields from ruin."
The Virginia Battlefield Preservation Fund — which originally targeted Civil War sites but was expanded in 2015 to include the Revolutionary War and War of 1812 — was created in 2006 and, thanks to Howell's consistent leadership, has awarded $16 million in matching grants that have permanently protected more than 8,800 acres of hallowed ground. He has also been a chief champion of the Virginia Land Preservation Tax Credit, one of the most important open-space protection mechanisms in the country. Among the 741,000 acres that have benefited from the program is the Trust-protected Slaughter Pen Farm at Fredericksburg, which received $4.4 million in credits — a contribution that helped make the most ambitious private battlefield preservation project in history possible.
Howell also chaired the Virginia Sesquicentennial of the American Civil War Commission, which was the most successful such body during the 150th anniversary commemoration of the conflict. Through a comprehensive promotional campaign led by the commission, events across Virginia drew some 3.7 million visitors, who spent $290 million and contributed $13 million to state and local tax coffers.             
Howell, who has represented Stafford County and Fredericksburg in the House of Delegates since 1988 and served as Speaker since 2003, will retire from the legislature at the conclusion of his current term in January. He is a previous recipient of the Trust's State Preservation Leadership Award.