Preservation Champion
Rep. John Culberson
Congressional Preservation Advocate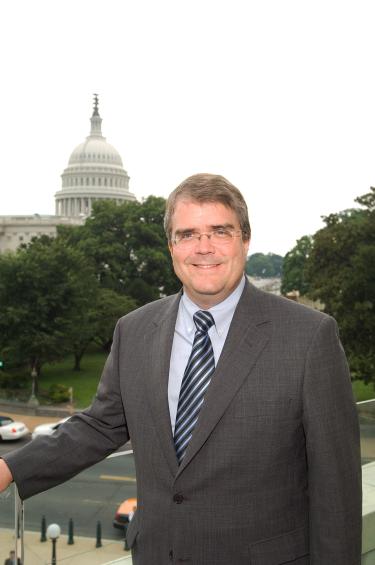 Of all the decisionmakers who have championed the Civil War Trust's mission in the halls of Congress or in various state houses, few, if any, can claim to believe more deeply in the cause than Rep. John Culberson (R-TX). 
"John is not only my personal friend, but a man who believes strongly in preserving our American heritage," reflects Trust president Jim Lighthizer. "He knows how important knowledge of our nation's history is to good citizenship and the success of our democratic republic. He is our strongest supporter in the United States Congress."
"Since I was very little, I have had a passion for history and archaeology and paleontology. I was a mineral and fossil collector at 12 years old, a history major in college, focusing on the Revolution and Civil War in particular," Culberson recalls, noting the way that an understanding of history can inform our thinking. "As Winston Churchill said, 'The farther we can see into the past, the farther we can see into the future.'"
Culberson, recently elected to his ninth term representing the Lone Star State's 7th District, encompassing western portions of Houston and Harris County, is a member of the House Appropriations Committee, which plays a critical role in the process of budget allocations for federal programs. When he first found himself placed on that powerful body, among the weighty questions under consideration was funding for the recovery, conservation and study of the Confederate submarine H.L. Hunley as it was raised from Charleston harbor.
The effort held a particular interest for Culberson, who is fascinated by the Civil War era.
"I grew up with a particular interest in the War of Northern Aggression, as my grandmother called it, because it was very 'real' to me. My grandma on my father's side was born very late in my great grandfather's life. And I will always remember her telling me that he was so hungry walking home after the war that he had to eat uneaten corn left in the road by the horses. I said, 'What war?' trying to place if he could have fought in the Spanish–American War. 'THE war,' she said, 'The Civil War.' It seemed like so long ago, that I was flabbergasted! But we are a young country — and that made a real connection to me."
After visiting the battlefield at Manassas and seeing its value as an educational tool, he became interested in supporting not just the preservation, but also the interpretation and restoration of battlefield land.
Of his work supporting preservation efforts alongside the Trust, Culberson says, "This is truly a labor of love and a shared passion. Once these battlefields are gone they're gone forever, and we can't bring them back. It has been a joy and a privilege to work with Jim Lighthizer and with the American Battlefield Protection Program to help secure the maximum funding to preserve battlefields."
Although the overall record of success for federal battlefield acquisition matching grants is a source of pride, Culberson feels particular satisfaction that he has been a part of efforts to protect, restore and showcase scenes of valor by his fellow Texans, such as the Texas redoubt at Vicksburg or the attack of the Texas Brigade against Little Round Top at Gettysburg.
Culberson's preservation passion extends beyond the Civil War as well, advocating for federal funding to protect sites associated with Thomas Jefferson, his favorite Founding Father, especially Monticello. He draws inspiration for the continued relevance of history to modern life from visits to the Library of Congress.
"They lovingly re-created down to the smallest detail the way Jefferson organized his library — according to David Hume's organization of human knowledge…. In a way, Thomas Jefferson invented Google, because he had organized his books in a way that allowed you to very rapidly pull a volume on any subject…. You could turn around and see the full expanse of human knowledge."
The Trust is deeply thankful for Culberson's ongoing support and expertise.  We know how lucky we are to count such a dedicated and knowledgeable public servant among our staunchest allies in the struggles we have faced to date — and those we will confront in the future.