Preservation Champion
Pete Brown
Preservationist, Founder of HistoryAmerica Tours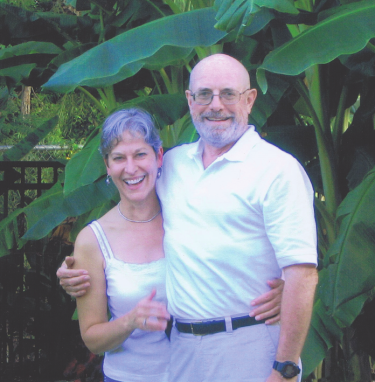 Preservation Champion Pete Brown passed away on October 28, 2022. The following article appeared in the Fall 2019 issue of Hallowed Ground magazine.  
There was a time when Pete Brown imagined that he might be a history professor, but the modern realm of public history owes a great deal to the fact that he took a different, less conventional path. Instead, through a circuitous route, he founded HistoryAmerica Tours with his wife Julia and brought thousands of people to walk the ground of important places across the country and around the world.  
In recognition of their tremendous contributions to the field of history and preservation by introducing their guests to the power of a place to open windows to the past, Pete and Julia Brown are the most recent recipients of the Trust's Edwin C. Bearss Lifetime Achievement Award. 
"The goals [for HistoryAmerica] were pretty simple," said Pete. "Making the experience so poignant that the participants … fall in love with history by being on the site of great events in the company of a well-respected historian." 
Raised in Los Angeles, Pete discovered a love of history as early as the third grade. He enlisted in the Marines at age 17 and spent two years as a private during the era between the Korean and Vietnam Wars. After attending the University of New Mexico on a track scholarship, he took a job as a teaching assistant in the history department. 
Despite loving the subject matter, he "became convinced I would not be good material for a college professor. I liked to be outside and moving around too much." Instead, he started a landscape contracting company on a shoestring budget, and history took a back seat. The company grew fast, building parks and undertaking highway beautification projects across the state. During this time, Pete met and married his second wife, Julia May Brown. 
In 1982, the Browns sold the business and moved to Chicago. A few years later, inspired by Ken Burns's "The Civil War," Pete drove to the Shiloh Battlefield to see it for himself. The experience was so profound that, during the return trip, he formulated a plan to create a history tour company, re-creating those revelations for others. With Julia at his side, HistoryAmerica Tours was born. 
"Our first tour, Grant's Early Victories, showed we were real rookies. In fact, we were fortunate in our first two years to fill up two vans per event."  
That changed when influential early preservationist Jerry Russell introduced the Browns to Ed Bearss, who was poised to retire from the Park Service. Bearss organized a tour of Nathan Bedford Forrest sites that filled an entire bus and set a new precedent. The Browns continued to seek out renowned historians who could lead groups through their specialties. They also created a relationship with the Delta Queen Steamboat Company, which they parlayed into expertise that served them well in other theaters, too. 
"We eventually discovered that small ships had repositioning cruises, and we could turn their routes into history cruises. For example, a ship going from Malta to Spain could be coaxed into doing the Italian Campaign of WWII from Sicily to Rome if we could bring the people, which we did." 
Whether it was a small ship serving as a floating hotel or multiple lodgings along a bus route, the Browns' tours were synonymous with well-planned logistics. That was no small feat and required extensive scouting. In hosting 300 events over almost 20 years, the Browns walked thousands of historic sites from numerous eras — virtually all the American conflicts from the Revolutionary War through WWII, and even unexpected events like the Great Mississippi Flood of 1927. Their favorite stops? 
"Some of them that jump out to me are obvious places like Gettysburg, Antietam and Little Big Horn. Others, further off the beaten track, are Saratoga, Trophy Point at the U.S. Military Academy, St. Clair's Defeat in Ohio and the Nez Perce Trail in Idaho. In Mexico, we found Buena Vista and Cerro Gordo to be critical turning points. The Bridge Too Far at Arnhem in the Netherlands was outstanding, as was the Kall Gorge Trail in the Hurtgen Forest of Germany." 
With a business model based on the importance of physical places, Pete reports, "Saving battlefields became of great importance if we wanted to stay in business," leading to a close working relationship with the Trust. "Preserve, educate and inspire gradually became the watch words. Looking at the big picture now, the umbrella organization is a dream come true. HistoryAmerica helped people fall in love with history, and we take great pride in that."