W.T. Sheppards
Saved: 276 Acres at Appomattox Court House
276 acres of hallowed ground preserved at the site of General Lee's surrender.
General Joshua Lawrence Chamberlain and his brigade of New Yorkers and Pennsylvanians were up early on the morning of April 9, 1865. Marching toward the sound of firing, the Federals could only guess what might lie in front of them. Chamberlain put his men into line of battle and advanced them up and over a ridge when, "there burst upon our vision a mighty scene." It was the last stalwarts of the Confederate Army of Northern Virginia holding their last battle line. As the Yankees advanced farther—"not much killing, or even hurting"—a solitary figure on horseback appeared, bearing aloft a white flag of surrender. 
Later that day, Generals Lee and Grant would agree on the terms of surrender and parole for the Army of Northern Virginia. The peaceful cessation of hostilities at Appomattox served as the model for further Confederate surrenders over the next month. Confederate soldiers would not needlessly give their lives in a bloody last stand, nor would they scatter to the hills and forests to wage guerrilla warfare. Instead, they simply laid down their arms and began the difficult—and unfinished—work of binding the nation's wounds.
Thanks to your generous support, today we can declare victory on 276 critical acres at Appomattox Court House, "that obscure little Virginia village now blazoned for immortal fame," comprised of 202 acres from our 2015 campaign and 74 from our 2017 campaign. The tracts we've preserved—which include a portion of the ground over which Chamberlain's men made their last charge of the war—are adjacent to land we've saved in previous campaigns and to the Appomattox National Historical Park. These hallowed grounds are a powerful reminder of the sacrifices and compromises of the brave men who fought on both sides of America's bloodiest conflict.
Want to learn more about the place where our nation's defining conflict finally came to an end? Read 10 facts about Appomattox Court House, watch a video about Lee's surrender filmed in the very room where terms were reached, or read a play-by-play of the battles of Appomattox Station and Appomattox Court House. 
Learn more: News Release | Celebrate More Recent Victories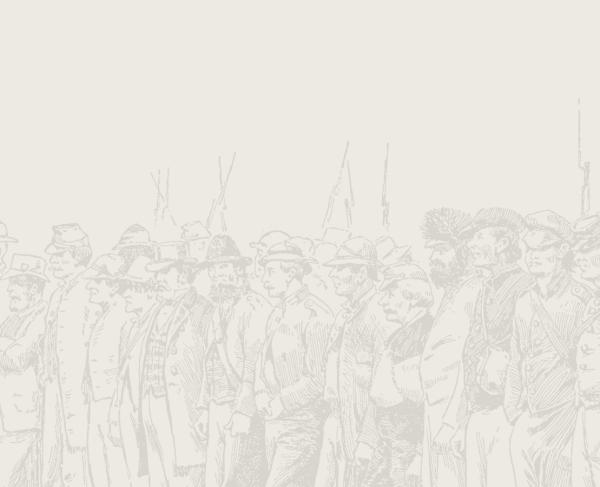 This article describes the events that led up to Lee's surrender of the Army of Northern Virginia at Appomattox Court House.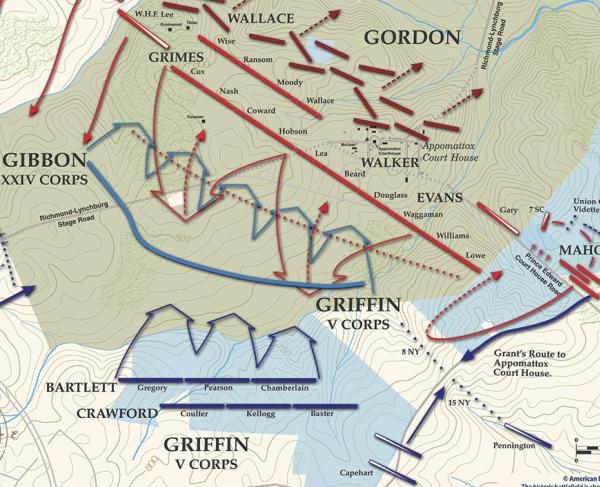 BATTLE MAP | American Battlefield Trust's map of the Battle of Appomattox Court House, Virginia on April 9, 1865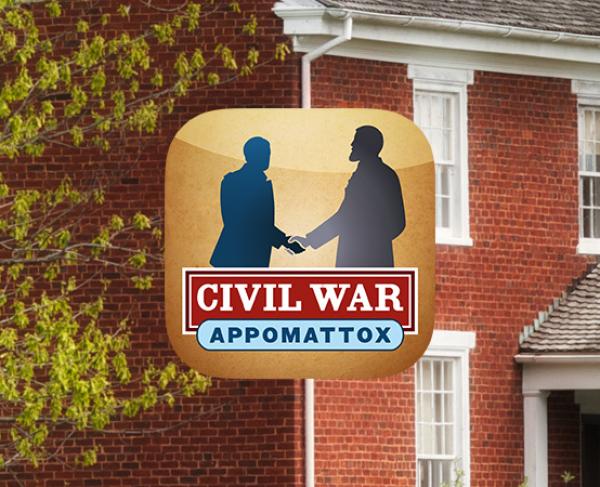 Download FREE | The Appomattox Battle App® is the perfect Civil War touring partner for your exploration of the Civil War landscape at Appomattox