News
Trust Marks 161st Anniversary of the Battle of Antietam with Avey Farm Victory
Nearly 150 Acres of Maryland Campaign Battlefield Saved with the Help of Donors and Members Includes Historic Farmhouse
Mary Koik (202) 367-1861 x7231 
(Washington, D.C.) — As the nation commemorates the 161st anniversary of the Battle of Antietam — America's Bloodiest Day — the American Battlefield Trust is declaring victory in its efforts to save nearly 150 acres of battlefield land associated with the Maryland Campaign, including the Jacob Avey Farm, some of Antietam's most hallowed ground.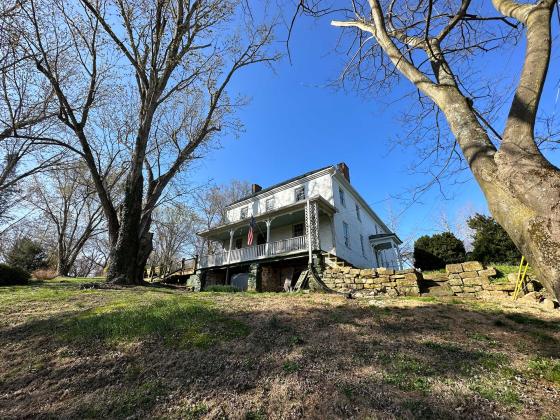 "Just a few months ago, we asked our members and preservation friends to help us save a key 20-acre portion of Antietam's Jacob Avey Farm, where some of the fiercest fighting of the Battle of Antietam took place and where Confederate soldiers were buried after the battle, according to the recently discovered Elliot Burial Map," said Trust President David Duncan. "They answered our call and now this sacred ground is saved."
The land also includes the historic Avey farmhouse, where the Avey family lived as the Battle of Antietam raged in Sharpsburg, Md., September 17, 1862. Like many civilians in Sharpsburg, Jacob Avey Sr. suffered great financial loss due to the battle. Heavy fighting took place on his land, and an errant Union shell penetrated his house. His claims for reimbursement from the Federal government, like many others in Sharpsburg, were rejected, despite his feeding Union soldiers and caring for them in his house. 
The Trust is also claiming victory on six additional acres at Antietam, originally part of the historic Reel Farm. In the midmorning of September 17, 1862, the Union armies were gaining ground at Antietam as a large, Northern force entered the West Woods, near this parcel the Trust has preserved forever. Preserving these six acres helps the Trust unite a significant portion of the Antietam battlefield we've already saved.
After the Battle of Antietam, Confederate forces moved back across the Potomac and into Virginia at Shepherdstown, where fighting took place September 19-20, 1862. The Trust's 150-acre Maryland Campaign victory also includes 122 acres of land associated with the Battle of Shepherdstown. These 122 acres of battlefield land, which include the historic Osbourn House, appear mostly as they did during the battle, offering the organization a valuable educational tool for generations to come. 
About the American Battlefield Trust
The American Battlefield Trust is dedicated to preserving America's hallowed battlegrounds and educating the public about what happened there and why it matters today.  The nonprofit, nonpartisan organization has protected more than 57,000 acres associated with the Revolutionary War, War of 1812 and Civil War. Learn more at www.battlefields.org. 
###