News
Grant Enables American Battlefield Trust to Elevate Black, Indigenous Connections to Virginia Battlefields
Funding from the American Battlefield Protection Program will launch study to better integrate under-told narratives connected to Virginia's battlefield landscapes
Mary Koik, (202) 367-1861 ext. 7231
Colleen Cheslak, (202) 367-1861 ext. 7234
(Washington, D.C.) — From Arlington to Abington and the Blue Ridge to Chesapeake Bay, nearly every corner of Virginia bore witness to military conflict, from the earliest days of the American Revolution in 1775 through the end of the Civil War in 1865.  For the Native American and Black communities in the Commonwealth, connections to these battlefield landscapes can open the door to fascinating stories previously lost to history.
Following receipt of a National Park Service American Battlefield Protection Program (ABPP) 2022 Preservation Planning Grant, the American Battlefield Trust is poised to launch a strategic study to document the material culture of Native tribes and Black communities on Virginia's battlefields.  In this process, a more complete depiction of its early wartime history will emerge, increasing public understanding of the three conflicts' impact on these groups.
"Perspective is vital to the study of history, and this project will highlight the multifaceted significance of Virginia's hallowed grounds," said American Battlefield Trust President David Duncan.  "We remain grateful for our wonderful partner in the American Battlefield Protection Program (ABPP), as we work together to advance our many preservation and education initiatives."
Applicable to a broad array of battlefields and related sites, Preservation Planning Grants lay the groundwork for important preservation and interpretation initiatives.  Awards typically range from $30,000 to $150,000. This year, ABPP disbursed a total of $1.2 million in Preservation Planning Grants.  "Through a community-driven approach, these grants protect these significant places, providing an opportunity for all Americans to explore the impacts of these conflicts on who we are as a nation," noted National Park Service Director Chuck Sams in announcing the grants on August 23.
Equipped with a $94,000 Preservation Planning Grant, the Trust will conduct primary source research, oral history interviews, and non-invasive field surveys at three regionally varied battlefields in the Commonwealth of Virginia.  This data will be used to fill gaps in the state's wartime history, so that the public may experience battlefields as indigenous landscapes and settlements, sites of enslaved agricultural and industrial labor, and freedmen's post-war settlements, as well as sites of our nation's defining conflict.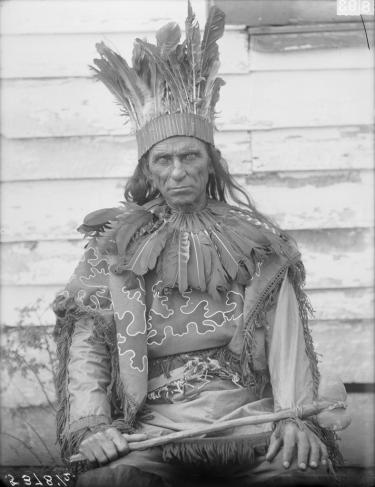 "Discoveries made through this process will enrich our understanding of the Civil War, providing depth and nuance not previously available," said E. Renee Ingram, president and founder of the African American Heritage Preservation Foundation, who has partnered with the Trust creating content for its Road to Freedom initiative, which ties together Virginia sites relevant to the Black experience during the Civil War era. "Scholars, descendants and even casual site visitors will benefit from this work for years to come."
In the Greater Richmond Area, for example, the study looks to more fully detail the contributions of Tribal members of the Pamunkey Nation in battles that unfolded on and near their ancestral lands in King William, Hanover and Henrico Counties.  Other targeted areas include the Shenandoah Valley, Central Piedmont and Southwest Virginia.
Expressing his belief in the value of the Trust's initiative, U.S. Rep. Donald McEachin, a Henrico County native, stated, "As the representative of a Congressional district with many historic Battlefields, I am committed to preserving the full history of our nation's battlefields and the stories of service men and women of color."
Support for the project proposal was widespread. In addition to Representative McEachin and Ingram, proponents included U.S. Senators Tim Kaine and Mark Warner, the Virginia Department of Historic Resources (DHR), Preservation Virginia, Civil War Trails, Inc., Virginia's United Land Trusts (VaULT), Richmond National Battlefield Park, Cedar Creek and Belle Grove National Historical Park, Virginia Board of Historic Resources, and the Shenandoah Valley Battlefield Foundation.
Over more than two decades, ABPP's Preservation Planning Grants have funded more than 600 projects, arming recipients with the funds to save, improve and advocate for more than 100 battlefields.  This year's 14 recipients hail from 10 states and represent projects covering a span of 338 years and eight conflicts.  One awardee, Little Big Horn College (Crow Agency, Mont.), will be hosting a multi-day symposium that analyzes the myths and realities of battlefields explored in the 1970 parody Western, Little Big Man.  Other recipients include:  Camp Douglas Restoration Foundation (Ill.); Town of Montague (Mass.); Heart of the Civil War Heritage Area (Md.); Regents of the University of            Michigan (Mich.); University of New Mexico (N.M.); County of Ocean (N.J.); Lake Champlain Maritime Museum (N.Y.); Research Foundation for the State University of New York – Binghamton (N.Y.); Braddock's Battlefield History Center (Pa.); Juniata College (Pa.); Capital Region Land Conservancy (Va.); and St. Mary's College of Maryland (Va.).
The American Battlefield Trust is dedicated to preserving America's hallowed battlegrounds and educating the public about what happened there and why it matters today.  The nonprofit, nonpartisan organization has protected more than 55,000 acres associated with the Revolutionary War, War of 1812 and Civil War.  Learn more at www.battlefields.org.
Read U.S. Sens. Tim Kaine and Mark Warner letter of support here: 
###