News
Enjoy Springtime at 11 Enlivening Seasonal Events and Historic Destinations
The Civil War Trust recommends these spring activities and programs at some of America's most famous battlefields and historic sites
(Washington, D.C.) – As the weather warms across the nation, Americans are celebrating the coming of spring by getting outside and enjoying the sunshine. Springtime is the perfect season to visit battlefields and historic sites, and a variety of events and programs are held at this time of year, including battle anniversary celebrations, living history events, reenactments, family-friendly activities, and more. Attending one of these events is a great way to get out of the house, learn about history, and celebrate our country's past.
In honor of this invigorating time, the Civil War Trust—a national, nonprofit battlefield preservation organization—recommends this sampling of 11 activities at historic attractions nationwide:
April 5-8: Battle Anniversary Hikes at Shiloh National Military Park, Shiloh, Tennessee
Fought in 1862, the Battle of Shiloh resulted in more than 23,000 casualties and was the largest engagement in the Civil War's Mississippi Valley Campaign. Now, in honor of the battle's anniversary, the park will offer free hikes featuring different portions of the battle. On April 7, visitors can also enjoy living-history programs including artillery firing, cavalry tactics, and infantry drill demonstrations as well as music from the 52nd String Band. Learn more.
April 6-12: Battle Anniversary Events at Appomattox Court House National Historical Park, Appomattox, Virginia
Fought on the morning of April 9, 1865, the Battle of Appomattox Court House was one of the last of the Civil War.  It was after this battle that Confederate Gen. Robert E. Lee surrendered his Army of Northern Virginia to Union Lt. Gen. Ulysses S. Grant in the McLean House, signaling the end of the war. In the week surrounding the 153rd anniversary of these events, the park will offer a variety of special programs, including demonstrations, tours, lectures, and more. Learn more.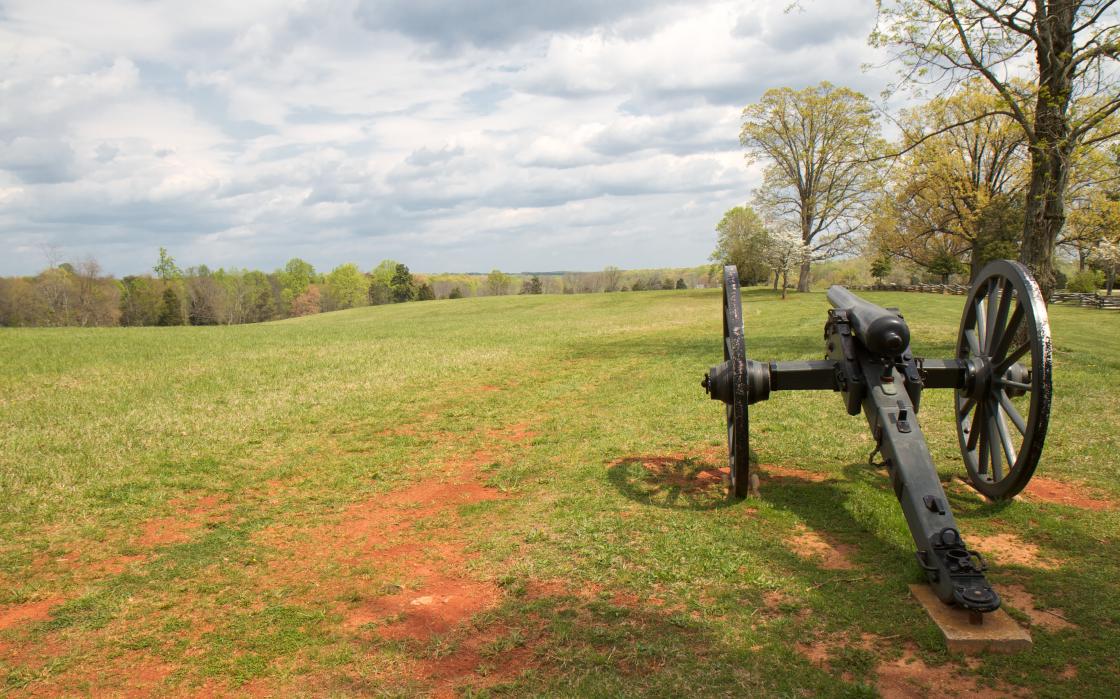 April 14: "Cabin Life" at Pickett's Mill State Historic Site, Dallas, Georgia
Join civilian reenactors at an original 164-year-old log cabin as they till the garden, cook over a fire, portray daily life of the mid-19th century, and offer period games for kids. Pickett's Mill Battlefield is the site of an 1864 Union defeat during the Atlanta Campaign that resulted in a one-week delay of the Federal advance on Atlanta. Learn more.
April 14-21: Patriots' Day at Minute Man National Historical Park, Concord, Massachusetts
Patriots' Day is a special Massachusetts state holiday commemorating the anniversary of the battles of Lexington and Concord. This year, on April 16, British and Colonial reenactors will commemorate the "Shot heard round the world" with a parade and dramatic restaging of the North Bridge fight, featuring marching, musket fire, and music groups. Special events will take place throughout this entire week as well, including children's activities, living-history events, reenactments, and a Patriot candlelight vigil. Learn more.
April 14 – May 19: History Hikes at Fredericksburg & Spotsylvania NMP, Fredericksburg, Virginia
Home to four major Civil War battlefields, Fredericksburg and Spotsylvania National Military Park will offer guests a series of springtime hikes, each packed with history and covering 3 to 4 miles of ground at the various battle sites. In addition to covering the area's corresponding battle, the hikes may also instruct on other topics, such as wartime civilian struggles or the local ecosystem. Learn more.
April 21: "Walk Pickett's Charge:" A Civil War Trust Generations Event, Gettysburg, Pennsylvania
Bring your son, granddaughter, or nephew to the site of the Civil War's most famous attack for a 1.5-mile hike as the story of Pickett's Charge unfolds. Choose your side, outflank the enemy, and learn about the climactic fighting at the stone wall —called the High Water Mark of the Confederacy.  Some lucky kids will even get to don hats and uniforms. Learn more.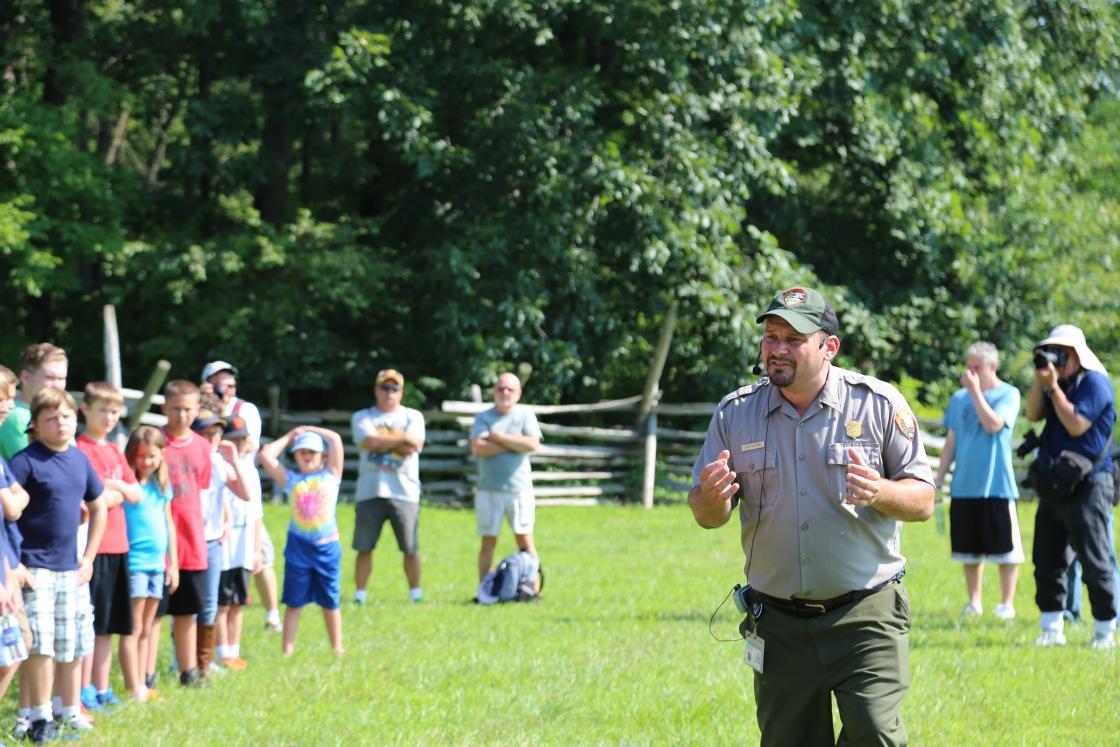 April 21-22: "Grand Encampment" at Morristown National Historical Park, Morristown, New Jersey
Morristown, site of the 1779-80 winter encampment of the Continental Army under Gen. George Washington, will once again host an encampment of Continental soldiers. Learn about their uniforms, weapons, rations, and military gear, and hear the crash of muskets as soldiers demonstrate tactics. Learn more.
April 27: Living History School Day at Port Hudson State Historic Site, Jackson, Louisiana
The 1863 Siege of Port Hudson, the final engagement in the Union campaign to recapture the Mississippi in the American Civil War, resulted in a Union victory that opened the Mississippi River to Union navigation from its source to New Orleans. Participants will explore, see, and hear examples of the daily life of a Civil War soldier, and students can view multiple stations on topics such as artillery, infantry, food, women at war, and medicine. Learn more.
May 5-6: Battle Reenactment at Fort Ticonderoga, Ticonderoga, New York
Examine the real story behind "America's First Victory" by joining Fort Ticonderoga for a real-time battle reenactment of the capture of Ticonderoga in 1775. The British-controlled Fort Ticonderoga was attacked in May 1775 by state militia and held by the Americans until June 1777, when threatened Continental Army troops were withdrawn from the fort and its surrounding defenses.
May 19-20: "Thunder on the Bay" at Fort Gaines Historic Site, Dauphin Island, Alabama
Established in 1821, Fort Gaines is a pre-Civil War masonry fort best known for its role in the 1864 Battle of Mobile Bay during the Civil War. This May, visit the fort for an early celebration of the upcoming 154th anniversary of the Battle of Mobile Bay. Sponsored by the 6th Alabama Cavalry and the Alabama Division of Reenactors, the event will include reenactments and a surrender ceremony. Learn more.
May 26-27: "First Siege 1813" at Fort Meigs, Perrysburg, Ohio
During the War of 1812, two victories at Fort Meigs ushered in a period of American successes that would secure the Ohio frontier. This May, reenactors portraying War of 1812 soldiers and civilians will reproduce authentic military camps and tactical demonstrations in commemoration of the First Siege. Visitors can enjoy musket and cannon demonstrations, battle reenactments, hands-on activities, and more. Learn more.
For more ideas, check the National Park Service events calendar at findyourpark.com, visit a state park website, search for museums and historic sites near you, or visit the Civil War Trust's event calendar.
The Civil War Trust is a national nonprofit land preservation organization devoted to the protection of America's hallowed battlegrounds. It saves the battlefields of the Civil War, the Revolutionary War and War of 1812, and educates the public about their importance in forging the nation we are today. To date, the Trust has preserved over 48,000 acres of battlefield land in 24 states.