News
Celebrate The Role Of Women In America's Defining Conflicts
The American Battlefield Trust recommends the following special events in March that explore the contributions of women in the American Revolution and Civil War
(Washington, D.C.) — During the month of March, the American Battlefield Trust is honoring women for their contributions to the defining conflicts of America's first 100 years. Women have been on the front lines of American history since the founding of our nation, helping to forge and define the world's oldest democratic republic. The women of our nation's first century played important and intriguing roles, both at home and in war; to celebrate their legacy and fascinating stories, the Trust recommends the following special events: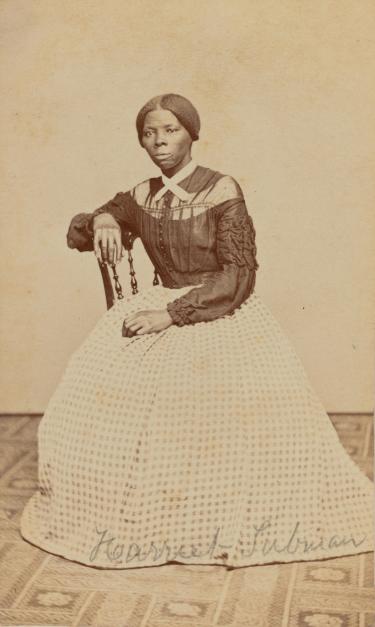 March 1-31: Visit the Harriet Tubman Underground Railroad Byway, Dorchester, Md.
Born around 1822, Harriet Tubman's legacy as a freedom seeker, Underground Railroad conductor, suffragist and human rights activist lives on. The Tubman Byway is a self-guided driving tour, comprising 36 sites throughout Dorchester County, that preserves and interprets the places where Harriet Tubman was born and escaped from. Visitors will learn powerful stories about Tubman and escape routes she used. Included in the Byway is the Harriet Tubman Underground Railroad National Historical Park. Learn more.
March 1-31: Visit the Clara Barton Missing Soldiers Office Museum, Washington, D.C.
Visit the rooms where Clara Barton, "Angel of the Battlefield," lived and worked during the Civil War. Nestled above an unassuming, rundown building, the Missing Soldiers Office went unchanged for nearly 100 years before its 1996 discovery. Learn more.
March 1-31: Visit the Home of Belle Boyd, Martinsburg, W.Va.
Born in 1844 to a prosperous family with strong Southern ties, Maria Isabella "Belle" Boyd was one of the Confederacy's most notorious spies. During the Civil War, Boyd frequented Union camps, gathering information and acting as a courier. In honor of Women's History Month, learn more about the early life of Belle Boyd by visiting her childhood home in Berkeley County, West Virginia. Learn more.
March 7: Women in the Civil War, Vicksburg, Miss.
Join Park Ranger Lela White to learn about the roles women played in the Civil War. This special program is free of charge, and will begin at 5:30 pm in the park's visitor center. Learn more.
March 10: Hoop Skirts and Gunpowder: A Woman of the Fayetteville Arsenal, Fayetteville, N.C.
When the Civil War broke out men were needed in the front lines but they also needed ammunition so the country looked to new workers--women.  Hear from one of the women who took to the arsenal's work and away from her domestic life.  Was the danger worth the freedom it gave her? The presentation will include describing what women did in the arsenals, the jobs women performed in the Civil War, and comparisons between the freedoms and dangers arsenal workers had with the confines of domestic life. Learn more.
March 11: History Happy Hour — Elizabeth Van Lew and the "One Absorbing Desire of Her Heart," Richmond, Va.
One of Richmond's unsung heroines is also one of its most reviled villains. Explore the life and legacy of this Richmond native, slaveowner, abolitionist and spymaster. How did she infiltrate the Confederate government? How has her image evolved over time? Learn more.
March 23: DAR Women's History Celebration, Washington, D.C.
Celebrate Women's History Month at the DAR Museum! Recognize powerful American women who left their mark on history. Come learn about your favorite heroines and discover some new faces as well. Activities, crafts, games, and more will be available with FREE admission! Learn more.
March 23: Civil War Women's Day, Alexandria, Va.
In recognition of Women's History Month, civilian reenactors will interpret the clothing, skills and contributions of women during the Civil War period. Ongoing displays and activities feature soldiers aid societies and relief efforts; women's roles on the home front, in camp and on the battlefield; and women in the workforce. Kids can make a ladies' fan or a patriotic cockade ribbon. Learn more.
March 24: On the Army's Strength: A Day of Living History with the Women of the Encampment, Wayne, N.J.
Who were the women of the Revolutionary War, and why did they follow the army? Join On the Army's Strength, Inc. for a family-friendly day of living history demonstrations and discussions as they explore the daily lives of women in the encampment during the Revolutionary War. Learn more.
March 23: Fashioning Eliza: Hamilton and Philadelphia Style, 1777-1787, Philadelphia, Pa.
Guests of all ages are invited to pose for their own portrait and try on similar fashions in a levee, or social gathering, to recreate Eliza's experience visiting First Lady Martha Washington's home in Philadelphia. After the panel conversation join author Susan Holloway Scott for a book signing featuring outside the Museum store. Learn more.
The women of our nation's first century blazed a profound, and often forgotten, trail through American history; more and more women began to influence traditionally male-dominated pursuits ­ — medicine, politics, warfare — while managing business and household affairs as family members and loved ones fought far from home. For more ideas and ways to commemorate these fascinating stories, see the American Battlefield Trust's event page; check the National Park Service events calendar at findyourpark.com; visit your local state park's website; or search for museums and historic sites near you.