News
The American Battlefield Trust Salutes Its 2022-2023 Youth Leadership Team
These teens from across the country will spend the next year advocating for historic preservation nationally and in their own communities
Colleen Cheslak, (202) 367-1861 x7234
(Washington, D.C.) — The American Battlefield Trust is proud to introduce the high school students who will serve as the youth face and voice of the nation's leading battlefield land preservation and education nonprofit. Fueled by their passion for history and remembrance, the Trust's 2022-2023 Youth Leadership Team (YLT) will embark on an advocacy journey, with the goal of promoting historic preservation, history education and historic site visitation in their local communities. In the span of a school year, participants will be challenged to research, plan and immerse themselves in community projects that aim to energize those very goals.  
"As the next inheritors of our country, today's students can turn to the Trust for not only world-class educational resources, but also opportunities," said Trust President David Duncan. "The members of the Youth Leadership Team are trained and supported so that their passion for history and preservation can echo far and wide — carrying tangible impacts."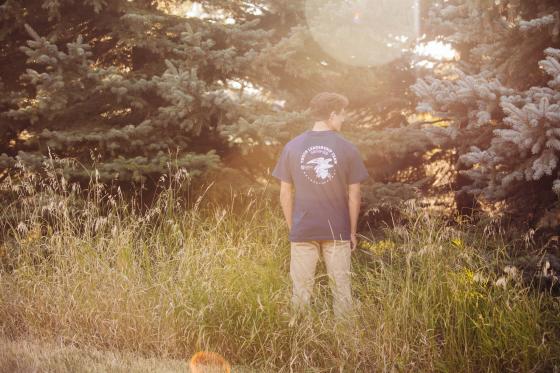 Participants were selected through a competitive, national application process and underwent training in many aspects of the organization's mission — from the mechanics of land transactions to the philosophies of place-based education — and in advocacy skills, like interacting with the media and petitioning support from public officials. Trust staff will work with and mentor students, as they each craft a project to be undertaken in their local community, tailored to fit their passions and interests. 
YLT participant, Ana Kangsumrith, 16, of Fairhope, Alabama, was drawn to the Trust because she realized the work the Trust does can be transformative for many people — "for both the creators and preservationists who work with them and the people who see their work." She hopes to work with the Trust so that she may learn about and contribute to the creation of a positive visitor experience for others. "Often students don't realize how much history surrounds us and how the past affects our present." 
The program has been wildly successful, attracting the attention of the Pipkin Charitable Foundation. The group issued a generous grant, investing in the advocacy work that each YLT member will bring to their community. The support also enabled the program to grow its membership and issue a base stipend for each member to put toward their capstone project.  
"With our Youth Leadership Team, we hope to give them the resources to not only grow their knowledge of preservation but to foster that same feeling in their individual communities," said the Trust's Manager of Audience Development and YLT Lead Connor Townsend. "The dedication and passion our members have is palpable and demonstrates the importance of having young people represented in these historical places." 
Planned projects for the coming academic year include a historic recipe book, a children's book highlighting the importance of women in wartime history, the creation of a service club with the aim to advocate for the preservation of local historic sites, a children's card game depicting important battles and battlefields, an online "art gallery" commemorating lesser-known war heroes, and an anthology series showcasing historical figures from the Revolutionary War, War of 1812, and Civil War from non-traditional angles. 
"To me, historic preservation is a way to inspire empathy and allow people to develop a deep understanding of one another," said YLT member Grace Schroeder, 17, of Portland, Oregon. "Learning about places and buildings that have been a long-standing part of a city or a state are quite literally a physical representation of local culture and accessible history." 
The full roster of the 2022-2023 Youth Leadership Team includes: Addison Anderson, 15, of Loveland, Ohio; Jacob L.T. Bates, 15, of Stonington, Conn.; Ella Dieterlen, 17, of Dillsboro, Ind.; Ana Kangsumrith, 16, of Fairhope, Ala.; David Mackowski, 16, Georgetown, Texas; Grace Schroeder, 17, of Portland, Ore.; Colin Y. Shen, 15, of Houston, Texas; Colter Sienkiewicz, 17, Livingston, Mont.; Sriya Tallapragada, 15, of New Providence, N.J. 
The American Battlefield Trust is dedicated to preserving America's hallowed battlegrounds and educating the public about what happened there and why it matters today. The nonprofit, nonpartisan organization has protected more than 55,000 acres associated with the Revolutionary War, War of 1812, and Civil War. Learn more at www.battlefields.org. 
###