News
American Battlefield Trust Receives Remarkable 11th-Straight 4-Star Rating from Leading Charity Evaluator
In bestowing top ranking, esteemed Charity Navigator deems American Battlefield Trust among the top 1 percent of U.S. charities for fiscal responsibility and integrity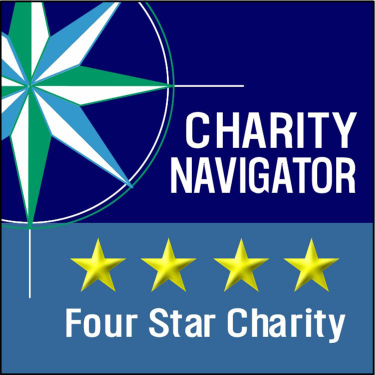 (Washington, D.C.) – In recognition of its diligent efforts to operate as effective and transparent stewards of financial resources, the American Battlefield Trust has once again been given the highest possible assessment — a 4-star rating — from the nation's largest independent charity evaluator, Charity Navigator. By receiving this recognition for the 11th consecutive year, the Trust is in exceptional company — only 1 percent of the nation's nonprofits have demonstrated this level of sustained excellence. 
This continued commitment to fiscal responsibility and transparency was a key element of the vision articulated by the organization's new president, David Duncan, as he took over the top role on October 1, 2020. A 20-year veteran of the organization, previously serving as Chief Development Officer, Duncan pledged "I want to give donors my assurance that we are going to continue to be the best possible financial steward of their contributions and generosity to this organization. No matter how much we raise, it's about how effective and efficient we are with the resources that are entrusted to us. The rating provided by Charity Navigator mirrors the promise that the Trust sends to its donors each time they invest in our indispensable mission."
"We are proud to announce American Battlefield Trust has earned our 11th consecutive 4-star rating," said Charity Navigator's CEO Michael Thatcher, emphasizing the Trust's continuous record of fiscal responsibility and transparency in a recent letter to the nation's premier battlefield preservation organization. "This is our highest possible rating and indicates that your organization adheres to sector best practices and executes its mission in a financially efficient way." 
"Only one percent of the charities we evaluate have received at least eleven consecutive 4-star evaluations, indicating that American Battlefield Trust outperforms most other charities in America," Thatcher said. "This exceptional designation from Charity Navigator sets American Battlefield Trust apart from its peers and demonstrates to the public its trustworthiness." 
The Charity Navigator rating system reflects both a nonprofits Financial Health and its Accountability & Transparency — and shows potential donors and stakeholders how such charities have sustained good governance and best practices with regards to donor data over time. Beginning in 2020, Charity Navigator also assessed on how well nonprofits delivered in terms of mission objectives. To find out more about its 4-star ranking of the Trust, visit www.charitynavigator.org. 
This year's 4-star rating from Charity Navigator is one of many distinctions that validate the Trust's responsible and efficient practices. The Trust also proudly bears the Platinum GuideStar Nonprofit Seal of Transparency, as an organization that seeks to meet the highest standards of public accountability and program effectiveness. Information about the American Battlefield Trust's GuideStar status can be found at www.guidestar.org. 
And the Trust is accredited by the Better Business Bureau Wise Giving Alliance, meeting its 20 standards on governance and oversight, measuring effectiveness, finances, and fundraising. The Trust has worn the BBB Wise Giving Alliance seal as a badge of honor since 2012, a tremendous accomplishment that speaks to the steadfast support of our members, as well as our professional staff and leadership. See www.give.org. 
The American Battlefield Trust is dedicated to preserving America's hallowed battlegrounds and educating the public about what happened there and why it matters today.  The nonprofit, nonpartisan organization has protected more than 53,000 acres associated with the Revolutionary War, War of 1812, and Civil War. Learn more at www.battlefields.org.
###