Manassas Battlefield by Rob Shenk | Data center image courtesy of Tim Aubry / Greenpeace
News
American Battlefield Trust, Preservation Community Disappointed by Vote To Permit Massive Data Centers Adjacent to Manassas Battlefield
Prince William County Board of Supervisors voted 5-2 on a Comprehensive Plan Amendment after all-night marathon meeting, despite significant community opposition
Jim Campi, (202) 367-1861 x7205
Mary Koik, (202) 367-1861 x7231
(Manassas, Va.) — The hearing started after dinner, but hundreds of local citizens waited patiently until after midnight — and conservation and preservation organizations even longer, into the pre-dawn gloom — to speak out against a controversial proposal to allow large-scale data centers on a swath of land adjacent to Manassas National Battlefield Park. Despite significant public opposition and swirling procedural questions, the Board of Supervisors passed the measure 5-2, clearing the way for a major incompatible development on this hallowed ground.  
David Duncan, president of the American Battlefield Trust, which had spent more than 18-months respectfully opposing the measure, offered the following statement: 
"Thirty-five years ago, the modern battlefield preservation movement began, spurred by the massive suburban growth experienced across this region of Northern Virginia. Today, the threats are different — deep-pocketed corporations that demand huge data centers and distribution warehouses or sprawling solar farms, rather than subdivisions and strip malls — but the need to call for careful planning that balances modern development with respect for America's past remains unchanged.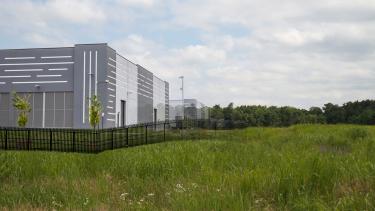 "While this is a sad day for those who care about our nation's historic treasurers, I am thankful for the hundreds of local residents who stood vigil through the wee hours to ensure their voices were heard. I am honored to represent the thousands of Trust members who signed letters and spread the word of this threat and grateful for the outstanding organizations, including the Manassas Battlefield Trust, Journey Through Hallowed Ground, Piedmont Environmental Council, National Trust for Historic Preservation, National Parks Conservation Association, Sierra Club, Coalition for Smarter Growth and Prince William Conservation Network, that stood alongside us. 
 "Although we are deeply disappointed that this proposal to allow development on the battlefield park's doorstep has been approved, we are ready to work with the county to mitigate the impact of individual site plans as they are considered."  
The American Battlefield Trust is dedicated to preserving America's hallowed battlegrounds and educating the public about what happened there and why it matters today.  The nonprofit, nonpartisan organization has protected more than 55,000 acres associated with the Revolutionary War, War of 1812, and Civil War. Learn more at www.battlefields.org. 
###