Lee's Headquarters: Roll Call of Honor
Recognizing individuals for their generosity
The Civil War Trust is honored to recognize the individuals who supported the fundraising effort to preserve and restore 4.3 acres of General Robert E. Lee's Headquarters in Gettysburg. Thank you for this perpetual gift to the nation and to all future generations.
As a testament to their generosity, donors of $100 or more are recognized on permanent markers positioned on the property. Names are listed alphabetically, within each giving level.
Find your name (alphabetically by last name according to donation amount) on the PDFs below: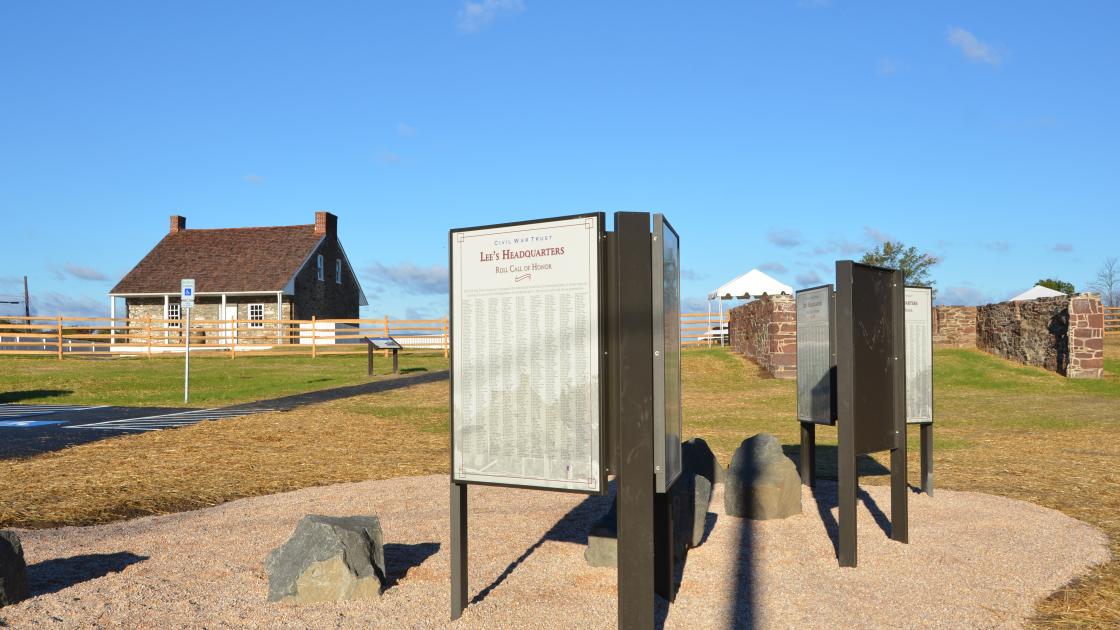 Questions?
Learn more: Gen. Lee's Headquaters at Gettysburg