"The Particular and Distressed Situation of these Southern States"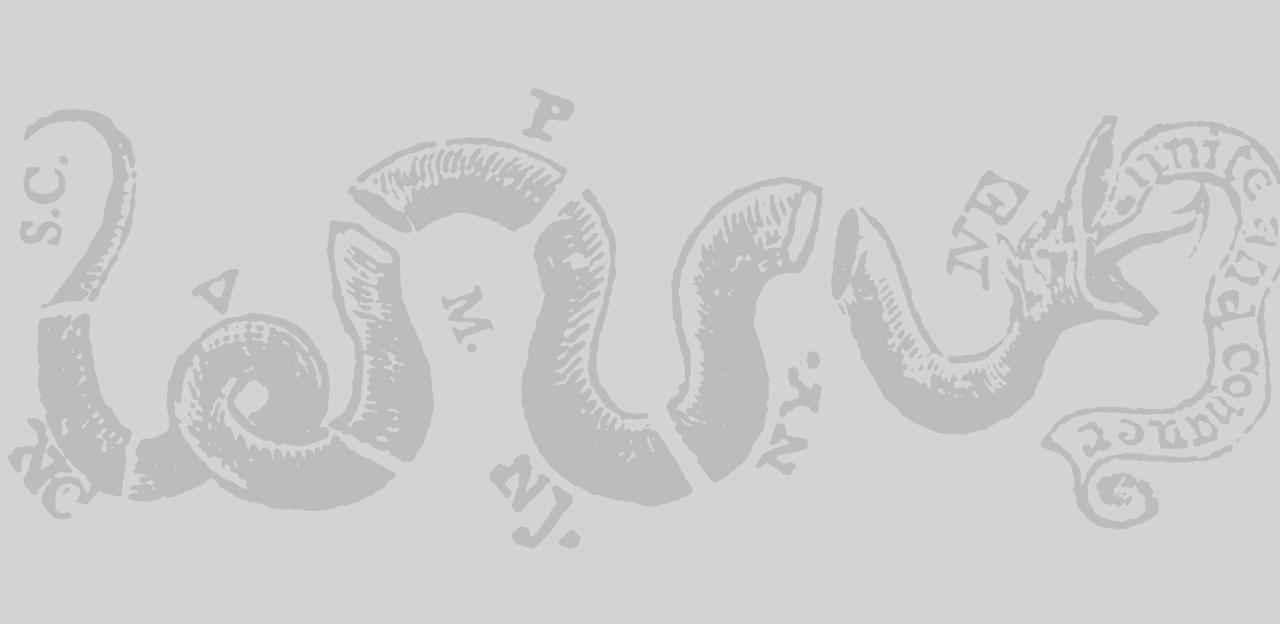 As the British strategy turned to the southern states after their defeat at Saratoga in 1777, American General Benjamin Lincoln considered the importance of Charleston, South Carolina, and the entire southern region. In this letter, he urges military reinforcements to be sent to the south and pointed out multiple reasons that the Americans should defend the southern states. 
Charleston, So. Carolina, Oct. 27, 1779.
To the hon'ble Committee of Correspondence:
Gentlemen—I did myself the honor to address you on the 22d by Major Clarkson—I gladly embrace this opportunity by Colo' Laurens, who is kind enough to repair to Philadelphia and to Genl. Washingtons Hd Qrs to represent the particular and distressed situation of these southern States, to solicit further reinforcements and to aid in forwarding such as shall be ordered—That a respectable body of disciplined troops are necessary here and probably will be more so is to [too] evident to be questioned if we mean to secure these States. When we consider the advantages that would result to Britain on her possessing them and the disadvantages to the United States, her policy must to her the necessity and importance of subjugating them; for hereby she will secure their trade in general; a supply of lumber and provisions for the West India Islands for the want of which they now labour many embarasments; hereby she will secure to herself many valuable harbours on the shores of the Continent contiguous to her Islands where she can secure her fleets sent for the protection of her own trade and for the annoyance of her enemies—hereby she will secure a great acquisition of territory and strength for the disaffected will readily engage in her cause, the Indians will be spirited easily supplied and without difficulty retained in her service—They will open themselves a communication through the lakes with Canada and by the numerous tribes of savages in our inland frontiers, keep them constantly in war, destroy their growth, happiness and prosperity, if not depopulate them—In the same proportion as they acquire strength we debilitated. Besides, if the southern States are lost we have not only their proportion of the common debt thrown upon the other States who are now groaning under the idea of the weight of their own burthens but it will give a fatal wound to our paper currency and probably add more to the depreciation of it than any that has already happened; for the expectation that in some future day it will be redeemed stamps it with value, as this is lessened the value of it must decrease. If the enemy are permitted to enjoy the extremes of the United States from which they can with ease enlarge their own limits and circumscribe ours we shall soon be in the most unhappy situation; — encircle by land and cooped by sea— What more would they have to do than to keep garrisons in the middle States, ruin their trade and open a generous one southward and eastward. Besides the advantages which would accrue to the enemy by enjoying these States which are I think sufficient inducement to attempt a subjagation of them—They will also be encouraged to the measure by considering what little expence and hazard they would obtain then with. Their rear is covered by their friends—their right by their marine and their left by the disaffected and then Indians. Indeed if this town was in their possession from the natural strength of it—They commanding at sea all the forces they could bring against it would be ineffectual to regain it. There are some among the many reasons which induce me to believe that the enemy will reinforce their troops already in this quarter and attempt to extend and secure their conquest; and that it is of the first importance to the safety and well being of the United States, effectual to counteract their designs. Such are the arguments which remind us of our interest—There are others which more immediately affect our feelings. When shall we find an asylum for those who have thitherto lived in affluence and plenty and who by their exertions in the cause of their country are become peculiarly obnoxious to the common foe? Shall we leave them to the cruel alternative only of suffering the ignominious insults of an unfeeling enemy ad wearing at least those chains which they have at so much hazard sought to shun or foregoing their former happiness and reduced to a situation little short of beggary and want force them to seek shelter in some neighbouring State. Honor and Humanity both forbid it.
The necessity of sending troops will further appear when it is considered that the enemy have in this quarter about 3000 men, that they expect a large addition to that number, that the whole of our forces of Continental troops now in this State is short of one thousand men—That 150 men may be expected from No. Carolina and about 800 from Virginia by General Scott,—the whole less than 2000. What militia No. Carolina will send is yet uncertain. Most of them which can be drawn out in this State will be needed for the back parts of the Country to restrain the unfriendly and the savages—To convince the people here that Congress have their safety at heart, an will support them and to discourage every idea that they are to make terms for themselves is of the utmost importance. I can not help felicitating myself in the belief that troops may be spared from the northward as the campaign must be near over and as the return of Genl. Sullivan may be shortly expected and that they will be sent especially as the objection to it formerly made of a long march &c. are now obviated; for part of Count d'Estaings fleet being in Chesapeak Bay which with our frigates will be a sufficient cover to their passage by water and will give us speedy and certain reinforcements. If the troops come by water I have to request that the board of war may be directed to send on with them the articles mentioned in the enclosed list. A duplicate I have sent to them from the West Indies. Some of the Vessels were taken and others came to a bad market; for a more minute State of matters in this department and for a fuller representation of the miseries that await us without prompt reinforcements I beg leave to refer you to Lieutenant Colonel Laurens from whose knowledge in war and critical observation you may expect the most perfect intelligence.
I have the honor to be &c.,
B. Lincoln
Source: Original Papers Relating to the Siege of Charleston, 1780. Press of Walker, Evans & Cogswell Company, 1898 - Charleston (S.C.) 
Three Battlefield Tracts Spanning Three Wars
Three parcels of land totaling almost seven acres — with history spanning the French & Indian War, the Revolutionary War, and the beginning shots of...
Related Battles
Battle Facts
South Carolina | February 11, 1780
Result: British Victory
Estimated Casualties
5,764