Thomas Lafayette Rosser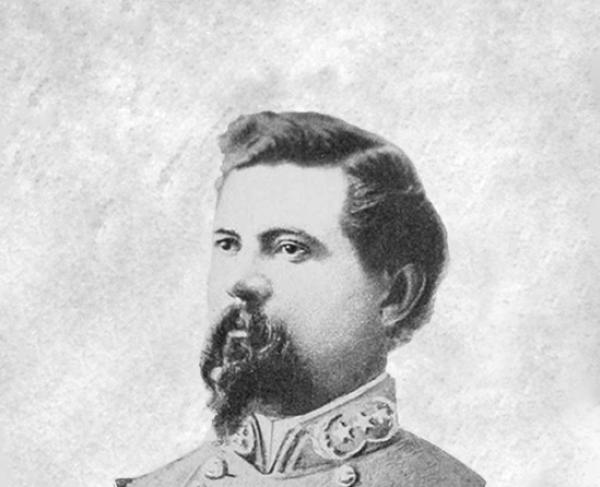 TitleMajor General
War & AffiliationCivil War / Confederate
Date of Birth - DeathOctober 15, 1836 - March 29, 1910
Thomas Lafayette Rosser was born October 15, 1836 on his family's farm in Campbell County, Virginia.  When he was 13 they moved to the new state of Texas, onto a 640-acre farm on the Sabine River.  In 1856 he left to attend the United States Military Academy at West Point.  Rosser's roommate was George Armstrong Custer, an Ohioan who called Rosser 'Tex.' Rosser called Custer 'Fanny.' When Texas seceded from the Union in early 1861, Rosser quit West Point – just two weeks before he was scheduled to graduate – in order to offer his services to his home state.  He traveled to Montgomery, Alabama to enlist and was commissioned as a 1st lieutenant in the Confederate service.
Fresh out of military school, Rosser was made instructor of the Washington Artillery of New Orleans, and commanded a company at the First Battle of Bull Run.  After being wounded at Mechanicsville during the Seven Days campaign, he was made colonel of the 5th Virginia Cavalry, taking part in the Second Battle of Bull Run, South Mountain and Antietam before being wounded again at Kelly's Ford.  He resumed command in time to fight at Gettysburg, after which he was promoted again: this time to brigadier general, in command of the 'Laurel Brigade.'  Rosser distinguished himself further during the Overland campaign – where he was wounded yet again, at Trevilian Station – and was sent to the Shenandoah Valley to check Union Gen. Philip Sheridan's cavalry.  He was initially hailed as the 'Savior of the Valley,' but suffered defeats at Cedar Creek and Tom's Brook, when he faced his old roommate George Custer across the field of battle.
He continued to lead lightning cavalry raids into western Virginia, and rejoined the Army of Northern Virginia near Petersburg in the spring of 1865.  He served gallantly to the end, fighting at Five Forks and refusing to surrender at Appomattox, until he was captured on May 4.  He was paroled in short order.
After the war, Rosser achieved success as the chief engineer of the Northern Pacific and Canadian Pacific railroad companies, and settled near Charlottesville, Virginia.  In 1898, President McKinley, a Union veteran, appointed Rosser to train cavalry recruits for the Spanish-American War, which he did on the Chickamauga Battlefield in Georgia.  He died on March 29, 1910 in Charlottesville and is buried in Riverview Cemetery.