Peter Harris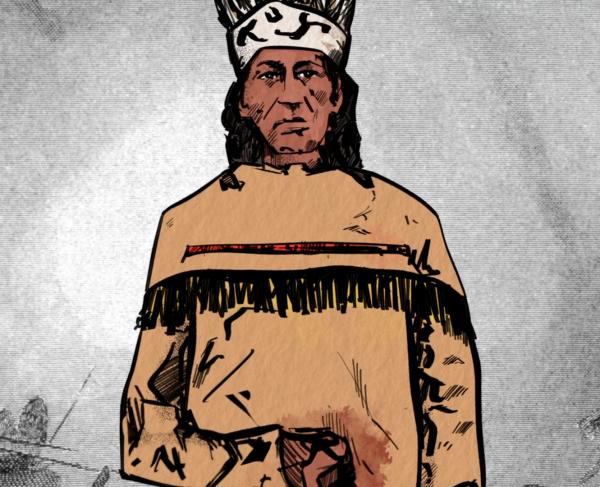 TitlePrivate
War & AffiliationRevolutionary War / Patriot
Date of Birth - Death1753-1823
Born in 1753, Peter Harris was a Catawba Indian who served in the Continental Army during the American Revolution. Raised near present-day Fort Mill, South Carolina, a smallpox epidemic descended on his village and the surrounding area when he was three years old, wiping out nearly half of the Catawba tribe and killing Harris's parents. He remained in the village for two years until he was taken in by Thomas Spratt, a nearby farmer and close friend of the tribe. 
As the Revolutionary War came to fruition, members of the Catawba tribe allied themselves with the Patriot cause and supported local South Carolina and Georgia militias. While the Catawba Indians respected the colonists' fight for independence, some supported the Patriots to oppose the Cherokee, who aligned with the British, and their dominance in northern Georgia and western South Carolina. 
In June 1777, Harris enlisted as a private in the Battalion of Georgia Minutemen to fight for American independence. Two years later, in February 1779, he enlisted in Captain Oliver Towels' company of the Third South Carolina Regiment and served with them for a year. Harris was with this regiment when he was wounded by flying shrapnel during the Battle of Stono Ferry on June 20, 1777. After he recovered from his wounds, he returned to active military service and joined General Thomas Sumter's Militia Brigade in 1780. With this brigade, he fought at the battles of Rocky Mount, Hanging Rock, and Blackstock's farm.
In recognition of his military service, Peter Harris received a 200-acre bounty land grant on Fishing Creek in Chester County, South Carolina, in 1794. In October 1822, he petitioned the state of South Carolina for a pension, writing them saying: 
To the Councils of South Carolina

 In the War of Independence, I am one of the lingering embers of an almost extinguished race, Our Graves, will soon be our only habitations. I am one of the few stalks, that still remain in the field, where the Tempest of the revolution passed. I fought against the British for your sake, the British have disappeared, and you are free, yet from me the British took nothing, nor have I gained anything by their defeat. I pursued the deer for my subsistence, the deer are disappearing, & I must starve. God ordained me for the forest, and my ambition is the shade, but the strength of my arm decays, and my feet fail in the chase, the hand which fought for your liberty is now open for your relief – In my Youth, I bled in battle, that you might be independent, let not my heart in my old age, bleed, for the want of your Commiseration.
His petition worked, and the South Carolina state legislature granted Harris a pension of $60 per year in December 1822— just one year before he died. Harris passed away in 1823 and was buried in the old Spratt family burial ground in Fort Mill, South Carolina. Peter Harris' tombstone reads, "The Body of Peter Harris A Catawba Indian by His Request Was Buried Here 1823."