Lord Fairfax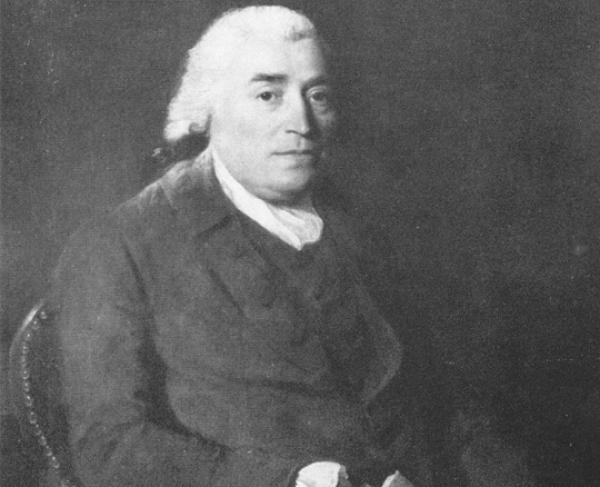 Date of Birth - DeathOctober 22, 1693 - December 9, 1781
Thomas Fairfax, 6th Lord of Cameron was born on October 22, 1693, in Leeds Castle, Kent, England. As a child, Fairfax succeeded to his title in 1709 at just 16 years of age, after the death of the 5th Lord of Cameron. Fairfax studied at Oxford University's Oriel College from 1710 to 1713. The provost of the college was a family relative of Fairfax's mother.  Fairfax's arrival in America sometime around 1735 to watch over the estate that was passed down to him from his family.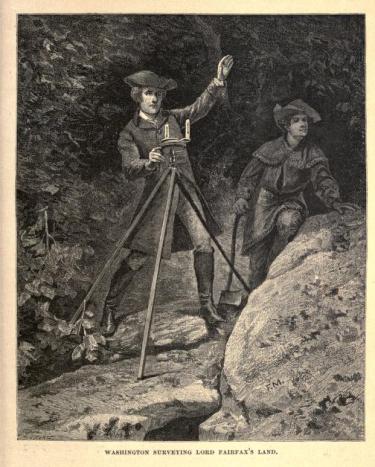 Fairfax was the owner of the Northern Neck Proprietary. The Northern Neck Proprietary had a total land area of 5 million acres of the Northern Virginia region. Approximately thirty farms were established upon Fairfax's land. Fairfax came over to the New World to watch over his land and protect his holdings. Fairfax stayed for a few years, then returned to England. Fairfax then quickly returned in 1747 and settled in Belvoir, Virginia. In 1748, Fairfax met with a young George Washington. Washington was 16 years old at the time, and Fairfax hired him in land surveying efforts in the Shenandoah Valley and current-day Northern Virginia regions. Throughout his life, Fairfax gave land grants to prospective businessmen, pioneers, and settlers in Virginia. Some of these land grants were given to individuals in an effort to attract other settlers to the land. One such tract of land was the Shenandoah Valley in which Fairfax granted over 40,000 acres of land to settlers in the region. Some of these settlers were John and Isaac Van Meter in 1730-32 in the lower region of the Shenandoah encompassing Staunton, Stephensburgh, Strasburg, Woodstock, Martinsburg, Harrisonburg, Middletown, and New Market. Thomas Lee received land in 1712-22 in the Northern Neck of Virginia from the Potomac River to the Rappahannock. Alexander Mathews received land in 1749 in the middle region of the Shenandoah Valley encompassing Bentonville, Virginia and parts of Front Royal, Virginia. The Shenandoah Valley region acted as a trading route of goods through Virginia and into Pennsylvania. The Valley also became a breadbasket for prospective farmers, as well as a mining hub for miners. 
In 1752, Fairfax moved out to the Shenandoah Valley, where he lived with his nephew Thomas Bryan Martin in current-day Clarke County, Virginia. Fairfax frequently hunted for foxes with his nephew to pass time. Fairfax also served as the county lieutenant and as justice of the peace for Frederick County, Virginia near his newly settled home.  
During the American Revolution, Fairfax was a devout loyalist. However, Fairfax was closely allied with newly appointed General George Washington of the Continental Army. Fairfax was never physically hurt in any way during the course of the Revolution. The only harm that was done to him during this time was the confiscation of his land due to the Virginia Act of 1779 which confiscated all unsettled areas of his land. Fairfax lived the rest of his life in Clarke County, Virginia. On December 9, 1781, merely two months after the Siege of Yorktown, Thomas Fairfax passed away at age 88. He is buried at an Episcopalian church named Christ Church in Winchester, Virginia.
Fairfax's legacy spread throughout the northern Virginia area. Fairfax County, as well as Fairfax City is named after him. Fairfax Street and Cameron Street in Alexandria, Virginia are named after Thomas Fairfax. Fairfax, West Virginia is named after him. Lord Fairfax Community College is also named after him. Lord Fairfax's contribution to the founding of America was astounding. He helped contribute to the founding of the nation through his land surveying efforts carried out by a young George Washington. Lord Fairfax goes down in history as a founding father of Virginia, and his legacy is alive and well in Virginia today.