John Letcher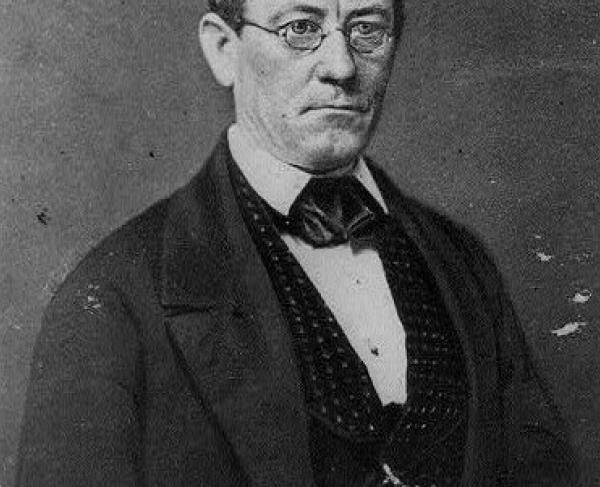 TitleGovernor of Virginia
War & AffiliationCivil War / Confederate
Date of Birth - DeathMarch 29, 1813 - January 26, 1884
John Letcher was born in Lexington, Virginia, in 1813. Originally uncertain of his career goals, Letcher left Washington College (now known as Washington and Lee University) after one year to become a carpenter's apprentice until a growing interest in politics inspired him to return to school to study law, which he completed in May of 1839. After unsuccessfully running for the Virginia House of Delegates in 1838, Letcher edited Lexington's Valley Star newspaper through the 1840s. He also participated in local debates, including one in 1847 regarding the fate of slavery. Despite being a slave holder, Letcher argued that the slavery was socially and politically injurious, endorsing the ideas of Washington College's president, Henry Ruffner, who called for the gradual emancipation of slaves throughout western Virginia. Letcher recanted these sentiments only three years later, however, after his election to attend Virginia's convention for state constitutional reform. While at the convention, Letcher expressed concern over the disproportionate power of eastern counties within the Virginia government, joining four other western delegates in crafting a more balanced proposal to be written into the new constitution.
In 1851, Letcher was elected to the United States House of Representatives, where he served for eight years. Despite his moderate stances and desire for compromise, Letcher opposed several antislavery proposals while in Congress, countering northern attempts to repeal the Fugitive Slave Act and restrict the spread of slavery. Following his four terms in Congress, Letcher ran for governor of Virginia in 1858, where his opposition attempted to injure his chances by recalling his support for gradual emancipation of the late 1840s. Letcher won the election, however, taking office immediately after John Brown's raid on Harper's Ferry in October 1859. Letcher continued to pursue compromise even after the election of Abraham Lincoln and South Carolina's secession, opposing Virginian secessionists' calls for a convention to discuss separation from the Union. Even as state representatives met to discuss peace in early 1861, Virginia's General Assembly ignored Letcher's opposition and gathered to discuss secession on February 4th. Still attempting to remain moderate, Letcher rejected Lincoln's request for troops immediately after the firing on Fort Sumter on April 12th, yet also refused to begin claiming federal property within Virginia until secession was officially announced.
Despite his initial reluctance to leave the Union, Letcher committed himself to the defense of his state. These policies were not popular, however, and he was criticized for his inability to manage resources, including a lack of supplies, uncontrollable economic inflation and Virginia's growing debt. Displeased with Letcher's actions, Virginians elected Confederate general William "Extra Billy" Smith as governor, leaving Letcher to return to Lexington to restart his law practice. The war continued to cast a shadow over his life, however. In June of 1864, his house was set ablaze when Union soldiers burned the Virginia Military Institute in Lexington. After the war, Letcher was arrested and held in Washington, D.C. along with several prominent Southerners. Following his parole in July, Letcher promoted quick sectional reconciliation and was pardoned in January of 1867. After serving on VMI's Board of Visitors in 1866, Letcher was made president of the school, where he served for fifteen years. In 1875, he was elected to the Virginia House of Delegates, where he served one term and suffered a stroke before finally retiring to Lexington. He passed away on January 26, 1884.