Francis Vigo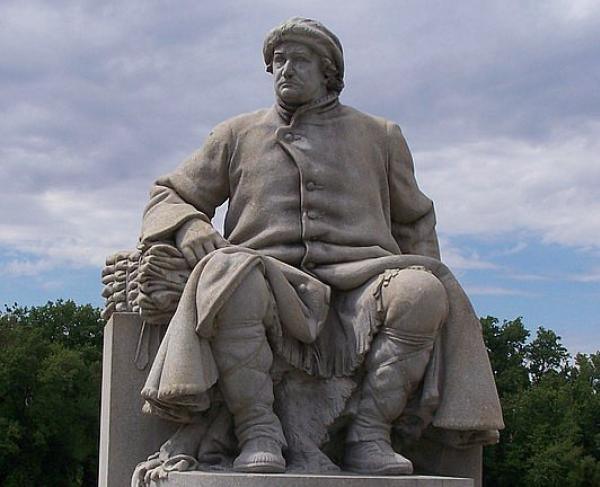 TitleSpy
War & AffiliationRevolutionary War / Patriot
Date of Birth - DeathDecember 13, 1747 - March 22, 1836
Those who served the Patriot cause during the American Revolution represented broad swath of humanity. One of those individuals, was the Italian born, Francis Vigo, who helped George Rogers Clark secure the American Northwest from the British in 1779. Along the banks of the Wabash River in Vincennes, Indiana sits a marble statue to the corpulent Vigo, but other than that and a commemorative postage stamp issued in his honor, Vigo has been lost to the dustbin of history.
Vigo came to North America via Spain in 1772 to establish a fur trading post in Saint Louis. He became knowledgeable with the geography of the region and when the American Revolution broke out, joined the American cause. His most significant role was that of being a spy for George Rogers Clark keeping him informed of British activity in what is now the state of Indiana and other parts of the Northwest. He was at one point captured by the Indians allied with the British but claimed status as a Spaniard and could not be held. Clark had captured the British outpost at Vincennes only to lose it again to the British.
After his release from captivity, Vigo traveled to see Clark and inform him that the outpost on the Wabash had been recaptured by the British. In 1779, Clark and his men recaptured Vincennes. Vigo also used his finances to help underwrite Clark's expenses, principally for Clark's failed effort to take Detroit. He was never repaid for his expenditures.
After the war, he became active in the community and helped establish Jefferson Academy where he served as a Trustee. Later the name of Jefferson Academy was changed to Vincennes University. Vigo died at the age of 89.
Related Battles
Battle Facts
Indiana | February 23, 1779
Result: American Victory