Snyder Farm Tract Demolition
An Update on our 2010 Gettysburg Preservation Campaign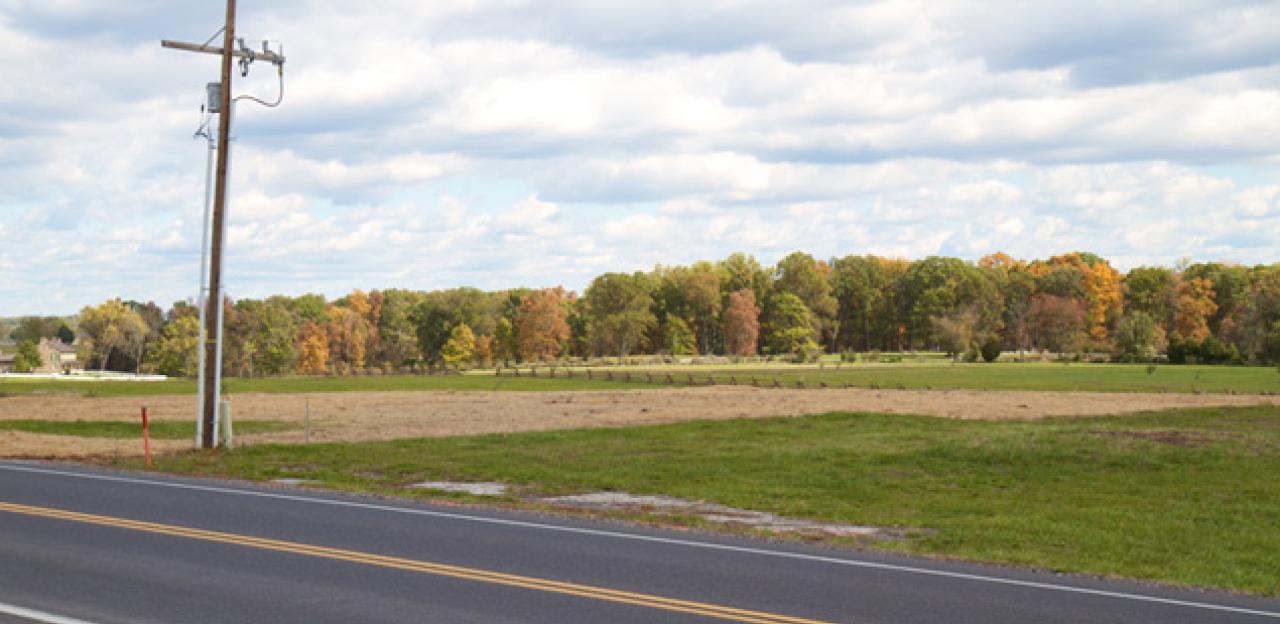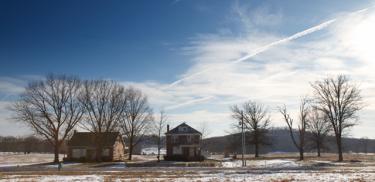 In January 2010, the Civil War Trust and its members stepped forward to acquire the Snyder Farm Tract on the Gettysburg Battlefield.  This two-acre plot is closely associated with Confederate Lt. Gen. James Longstreet's epic July 2, 1863, attack on the Union left.  Many of Longstreet's veteran infantry marched over this land en route to places like the Wheatfield, Peach Orchard, Devil's Den, and Little Round Top.
The Trust's intent, from the very start, was to acquire this land so that it could be fully incorporated into the Gettysburg National Military Park.  After closing, it was turned over to the National Park Service, to begin the process of removing the modern structures and returning this historic  land closer to its appearance during those fateful days in July 1863.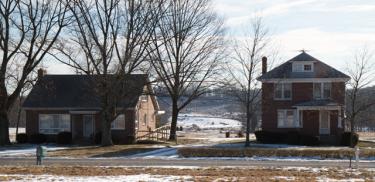 As you will see in the photos below, the National Park Service has begun to demolish the modern structures that once stood on the Snyder Farm Tract — a major step forward in the preservation and reclamation of the Gettysburg Battlefield.  These photos were taken in the midst of the process on September 9, 2010 by Steven Stanley.
Beyond the demolished house and modern machinery lie the slopes of Little Round Top — a vista opened up for the first time in decades by this project.
One house down; one more to go.  This section of the Gettysburg Battlefield, once known as Pinchgut, previously held many motels, service stations, restaurants and residences.  However, evolving attitudes toward preservation of the battlefield had led to the steady removal of such modern intrusions.  With each passing year, Gettysburg National Military Park makes progress toward returning the battlefield to its wartime appearance, and CWPT is proud to participate in these efforts.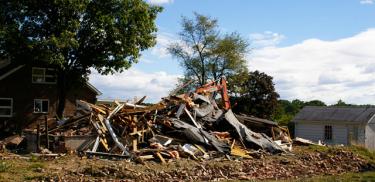 October 2010 Update
This latest view shows the modern houses now completely removed from the property that we saved earlier in 2010.  The only modern item to remain is the telephone pole and transformer - also slated for removal.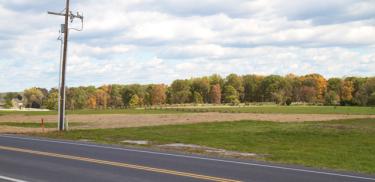 Related Gettysburg Resources
Preserve 15 Acres at Gettysburg – Willoughby's Run
The Opportunity The American Battlefield Trust is launching a multi-year campaign to save this essential — and highly threatened — "First Blood at...
Related Battles
Battle Facts
Adams County, PA | July 1, 1863
Result: Union Victory
Estimated Casualties
51,112