John Laurens
A Revolutionary Abolitionist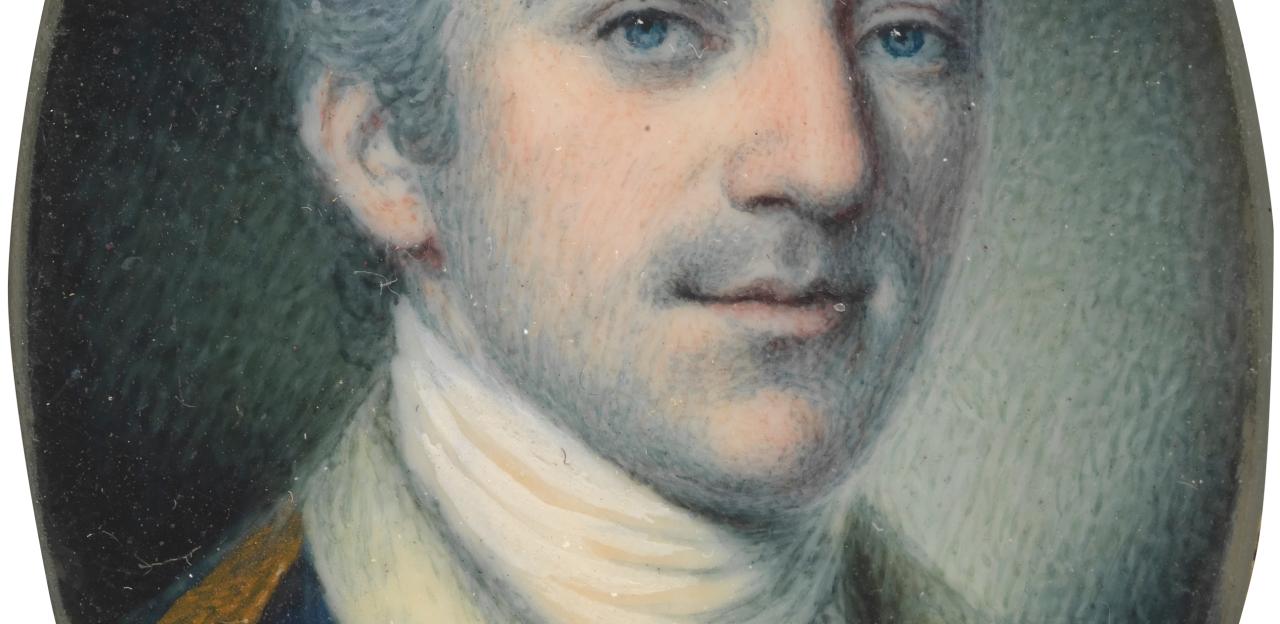 One of the most interesting figures to emerge from the American Revolution was John Laurens, from South Carolina. What sets Laurens apart from the rest of his contemporaries who hailed from the south was that Laurens was ardently anti-slavery. His father Henry was a member of Congress, who owned a large rice plantation, and operated one of the most successful slave markets in the country.
Upon his father's insistence, Laurens was not permitted to join the Continental Army until after he completed his law studies. He finally joined the Continental Army during the Philadelphia Campaign where he was immediately embraced into George Washington's military family making fast friends with Alexander Hamilton and the Marquis de Lafayette. He was made an Aide de Camp of Washington and given the rank of Lieutenant Colonel.
Laurens proved to be an aggressive and brave field commander, mixed with a dose of fiery impetuous. He was wounded at the Battles of Germantown and Monmouth. In the aftermath of the Battle of Brandywine, Lafayette remarked, "It was not his fault that he was not killed or wounded, he did everything that was necessary to procure one or the other."
In 1778, he challenged General Charles Lee to a duel after Lee impugned Washington's character. Lee sustained a wound in his side and the "affair of honor" was settled by their seconds.
While deeply patriotic to the American cause, Laurens saw a moral failing in a nation that professed that "all men are created equal" while maintaining an institution of slavery. Laurens along with Hamilton and Lafayette encouraged Washington to arm slaves and grant their freedom in return for their service. He successfully convinced Congress in 1779 to raise a contingent of 3,000 slaves in return for their emancipation. During the Southern Campaign of the war he worked tirelessly to recruit African-Americans into the Continental Army. He saw action at the Battles of Savanah and Charleston, where he was captured. He was paroled and later given his freedom in a prisoner exchange deal.
Laurens served for a brief time as an American minister to France, but returned home in time to participate in the Siege of Yorktown, where he led troops under Alexander Hamilton in the storming of Redoubt #10. Nearly a year after the American victory at Yorktown, all but ending the war, Laurens was killed in a skirmish with British forces at the Battle of Combahee River on August 27, 1782. His death was grieved by many people and Washington, Hamilton, and Lafayette grieved deeply. Pouring his heart out in a letter to Nathanael Greene Hamilton wrote, "I feel the deepest affliction at the news we have just received at the loss of our dear and inestimable friend Laurens. His career of virtue is at end. How strangely are human affairs conducted, that so many excellent qualities could not ensure a more happy fate! The world will feel the loss of a man who has left few like him behind; and America, of a citizen whose heart realized that patriotism of which others only talk. I feel the loss of a friend whom I truly and most tenderly loved, and one of a very small number."