Honor Our Soldiers
New initiative demonstrates brotherhood of service connecting warriors past and present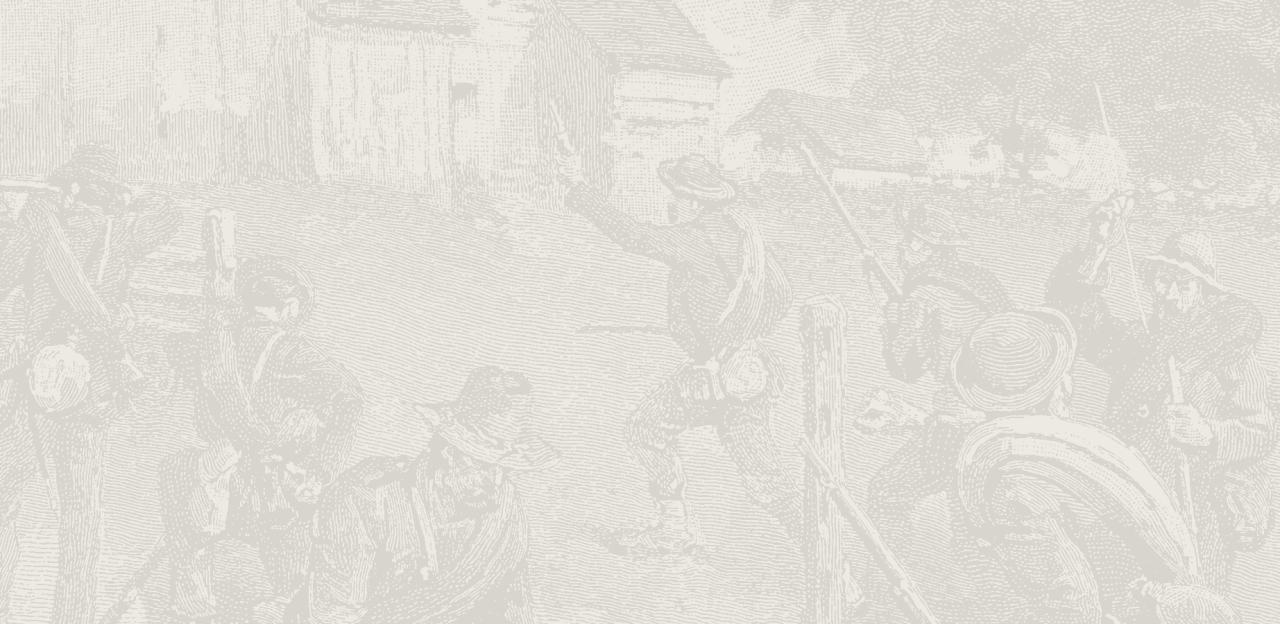 Civil War battlefield preservation is about honoring the memory of the soldiers who fought and died during that conflict. But in a larger sense, it's about respecting the courage of all of America's men and women in uniform, regardless of when or where they served. As Joshua Lawrence Chamberlain said at the dedication of the 20th Maine Monument at Gettysburg in 1889, "those who fell here — those who have fallen before or since — those who linger, yet a little longer, soon to follow; all are mustered in one great company."
This philosophy is at the heart of the Civil War Trust's new Honor Our Soldiers initiative, a national multimedia campaign to honor American veterans, past and present. Support for the endeavor is already pouring in from across the nation — including the official endorsement of the Texas Veterans of Foreign Wars, representing more than 80,000 men and women who took up arms to defend the nation. 
"Just as American soldiers have fought and died overseas, they have also fought and died on American soil," said Texas VFW State Junior Vice Commander Dan West. "The Texas VFW has always been dedicated to programs that ensure no one is forgotten, so we're pleased to support the Honor Our Soldiers campaign."
As part of the Civil War Trust's new Honor Our Soldiers initiative, we asked some of our dedicated members who are also American military veterans to share their reflections on this brotherhood of service. The response was nearly universal: the willingness to serve is a tie that binds all generations of America's fighting men and women. There is no expiration date on this type of heroism; to ignore, dishonor or disrespect the service of one era — past, present or future — discredits the service of all. 
Veterans who would like to share their experiences and how they inform their commitment to battlefield preservation are invited to email veterans@battlefields.org. Additional profiles will be featured online.
Trustee Carlton Crenshaw's battlefield experiences prompted a lifetime quest to honor American soldiers 
Carlton B. Crenshaw
Captain, U.S. Marine Corps, 1966–1969 In 1966, after graduating from Southern Methodist University, Carlton Crenshaw enlisted in the U.S. Marine Corps to "be among the best." After competing officer training school, the new second lieutenant arrived in Vietnam by way of Okinawa in August 1967 and was almost immediately plunged into the metaphorical meat grinder during the battle of Con Thein — an engagement in which his battalion saw 80 percent casualties. For his service, he was the recipient of a Bronze Star with Combat V, two Purple Hearts, two Vietnamese Crosses of Gallantry with Silver Stars, Combat Action Ribbon and two Presidential Unit citations.
Returning to civilian life, Crenshaw attended the New York University Graduate School of Business and went on to become a successful financial analyst, eventually serving as executive vice president for finance and chief financial officer at Anteon International Corporation. In addition to his volunteer service on the board of the Civil War Trust, he is a member of the Marine Corps Association Board of Advisors and a founder of the Marine Corps Heritage Museum.
"I had the privilege of being assigned to one of the most successful Marine battalions in Vietnam, the Third Battalion, Twenty-Sixth regiment and held many duties during my service.  My deployment coincided with the peak combat activity in Vietnam and included many significant battles — Con Thien, the 77-day North Vietnamese siege of Khe Sanh while on Hill 881 South and a three-month search and destroy mission that crossed the width of Vietnam through the mountains.  These battles each produced very significant casualties for the Marines and North Vietnamese, me among them.
"I had a 2 week period of hospital convalescence in DaNang after Khe Sanh and was given a large book on the American Civil War. Reading these materials brought me a deep respect for the soldiers who fought these battles. I had a distinct advantage over them —with a 13-month tour of duty, I could count the number of days until I rotated back to the United States. Civil War soldiers didn't have that privilege. Upon my return, that attracted me to the visit sites of Civil War battles where I could see the ground upon which those battles were fought and I felt a growing desire to help preserve those sites.
"After each of my battles, I focused on the magnitude of what happened, the lives that were lost and the many casualties that occurred. That was a very sobering period of reflection that was shared by many of us and produced an immediate bond among the survivors. Marines, soldiers, sailors and airmen develop a kinship of mutual respect for each other, a kind of bonding that transcends the passage of time. In the early 1990s, I attended the retirement ceremony for one of my fellow 3/26 officers, alongside a dozen other former comrades. A magical thing happened that afternoon — we talked as if we had only been apart a few days, when it had been 25 years. We were in a brotherhood of Marines who had shared some pretty dramatic experiences. At my American Legion Post, we have veterans from four wars, covering all of the branches of the U.S. military, all united in a common bond of respect for each other and what we did in our respective wars. The majority of my best friends are veterans who served our country.
"Subsequently, I have devoted most of my retirement years to helping preserve US military history.  I did that for the Marine Corps by being a very active Founder of the National Museum of the Marine Corps at Quantico, Va. For the past seven years I have been actively involved in the Civil War Trust and take intense pride in what we have been able to accomplish saving Civil War battlefields during those that time."
Please visit the Honor Our Soldiers website, www.honoroursoldiers.org, to learn more about this project.