Harvard vs. Harvard
William Henry Fitzhugh Lee & Charles Redington Mudge at Brandy Station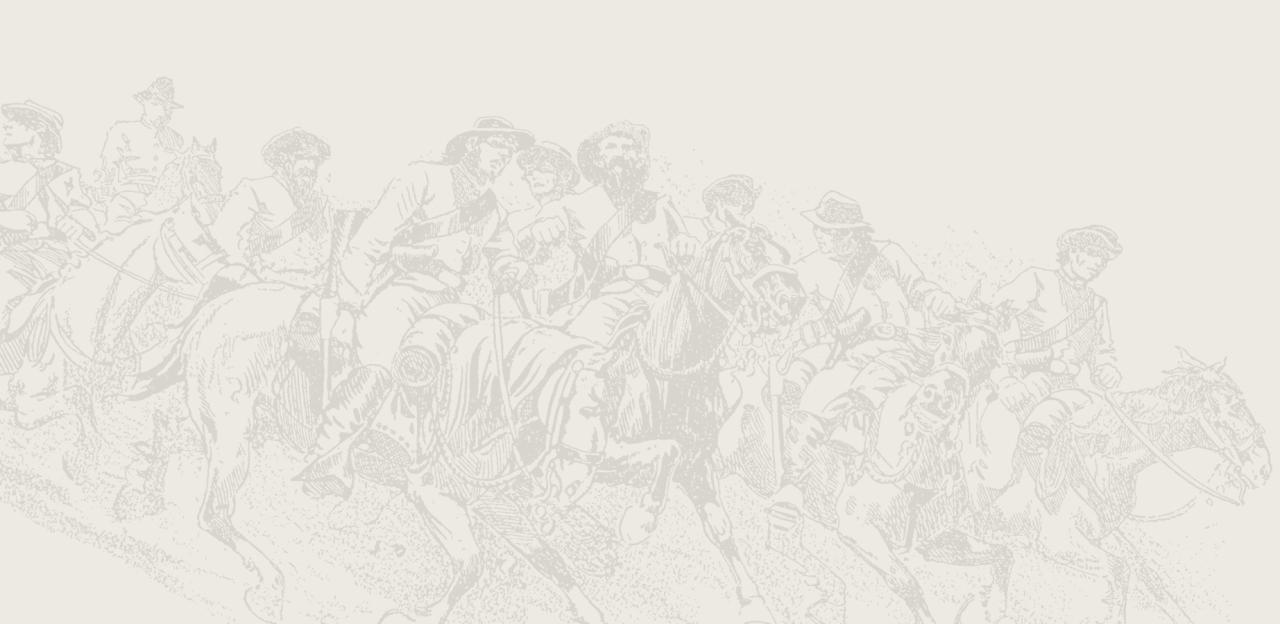 By CLARK "BUD" HALL
(Reprinted with Permission)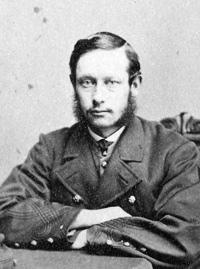 Both varsity oarsmen for the elite "Harvard Eight," the two friends might have first met on a Charles River dock. The larger of the two star athletes, William Henry Fitzhugh Lee—the middle son of Robert E. Lee—was regarded as "literally without guile or deceit." This huge, stroke oarsman was elected class president. Equally popular to an "unusual and flattering nature," the smaller oarsman, Charles Redington Mudge, son of a wealthy Boston merchant, was also a boxing champion. Both men were elected to Harvard's socially exclusive, "Hasty Pudding Club," and both attended Episcopal services in Cambridge.
The adventuresome Virginian left Harvard after his third year for a frontier commission while his Boston comrade finished near the top of his class. And as the ironies of war evolved, the next time the two Harvard men encountered each other would be on opposite sides of a deep meadow in Culpeper County, Virginia. One wore the gray uniform of a general officer; the other, a blue lieutenant colonel's jacket. Before the day was over, the Southerner was shot from his horse, and his Northern schoolmate had but three weeks to live.
Lee, nicknamed "Rooney" by his father (the term means "darling" in Gaelic), was sent to Harvard but he wished to attend West Point instead. During his junior year, Rooney ranked in the bottom third of his class, and not discerning improvement, Rooney secured a commission in the U.S. Army. The ever-admired Rooney was given one last blowout by his Harvard chums in June 1857, and six years later, almost to the day, he would be trying to kill one of those friends. And vice versa.
For Mudge, entering Harvard was natural. A solid student, he was also a "prominent member of the Glee Club." As with Rooney Lee, "Charlie's" classmates revered him, and he was described as the "only man in the Class who could be sure of a kind word...from every member." As Mudge graduated in 1860, he prepared to enter his father's business. But a classmate of Charlie's offered that Mudge seemed "born for a military career." That particular friend proved prescient.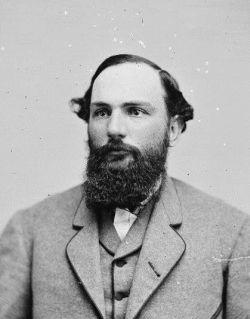 Lieutenant W.H.F. Lee went west with the 6th U.S. Infantry on the Mormon Expedition and resigned his commission before the outbreak of the Civil War. Rooney entered Confederate service as a cavalryman and soon ably and reliably led a big brigade of horse under General Jeb Stuart. Charlie Mudge joined the 2nd Massachusetts Infantry, also called "Harvard's Heroes," honoring the number of Harvard officers leading its ranks. Charlie Mudge commanded the regiment on June 9, 1863 as it participated in the Battle of Brandy Station.
Confronting the daring Union attack, Brig. Gen. Rooney Lee's command took position behind a stone wall on the Cunningham Farm. Mounted Yankee cavalry could not penetrate Rooney's stout defenses. Union infantry—including elements of Mudge's 2nd Massachusetts—rushed the wall as Rooney's brigade fell back. Rooney Lee later counterattacked, and he was severely wounded and taken out of the war for almost a year. Mudge's muskets covered the Federal retreat, and soon the 2nd Massachusetts was on its way to Pennsylvania.
Harvard men had clashed hard and deadly at Brandy Station, and we can imagine both Rooney Lee and Charlie Mudge must have shaken their heads at the ludicrousness of a war that pitted former college chums against one another.
Rooney Lee valiantly served throughout the war, and later as a U.S. Congressman, he joined the Harvard Club and was invited back to Cambridge with much fanfare to speak at a huge reunion. One person not there to greet him, however, was his fellow oarsman, Charlie Mudge. Killed at Gettysburg while leading his men in a disastrous charge, Mudge's body would be removed to Saint Stephen's Church in Lynn, Massachusetts, and buried with honors. We can be certain the softhearted Rooney Lee was deeply saddened to learn the death of his Harvard friend, Charlie Mudge.
Help Save Brandy Station battlefield before it's too late
This will be the only chance we will ever have to protect these 97 acres at Brandy Station, and the other 7 acres near Cedar Mountain, and we urgently...
Related Battles
Battle Facts
Culpeper County, VA | June 9, 1863
Result: Inconclusive
Estimated Casualties
1,299