Generations: Your Story
Feedback from events and materials
The Civil War Trust Generations program is all about impacting your friends and family to impart a love on history in the next generation. Read what participants of our FREE events and programs have to say about the value of this experience.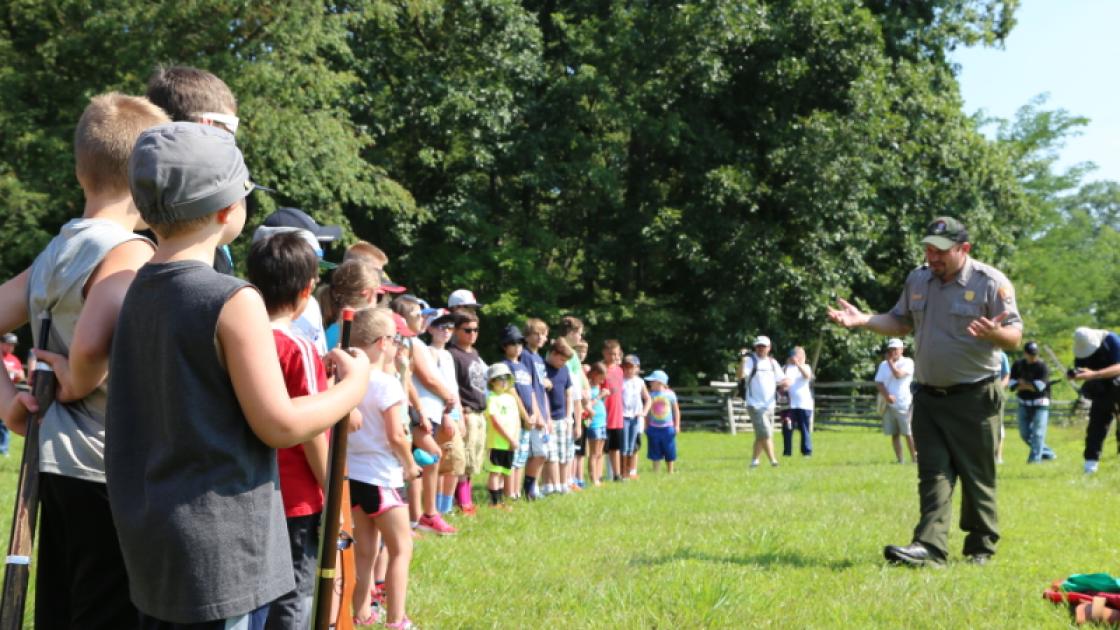 "Walk Pickett's Charge" Inaugural Event July 25, 2015
"Thanks to the Civil War Trust, my husband is more involved and my typical 13 yr old son is finally intrested in something other than a computer monitor. I am excited that my son wants to do another walk like that so major kudos to you guides and Rangers for making it fun." - Norma M.
"Folks, if you ever get the opportunity, get out and walk the fields. No amount of reading can replace the understanding provided when you do. Thanks again to the Civil War Trust for their commitment to history." - Rick B.
"I found myself feeling somewhat emotional as I considered the fact that 152 years ago, my ancestors walked that very ground, not knowing whether they would see the day's end. I am immensely grateful to Civil War Trust for offering this opportunity, including the optional afternoon tours — truly a memorable day!" - Lindsey C.
"A wonderful experience to share with my grandson and my wife.  The tour guides brought everything to life and explained in detail, all that went into the charge. Time to share with all our fellow citizens, our common history and roots, North or South. It just made you proud to be an American." - Anonymous
"Wonderful experience with my family! It really changed how I thought about what led to the Charge." - Mendell H.
"The only way to get a feel for a battle is to walk the ground the soldiers walked. The narrative provided and the opportunity to walk Picket's Charge gave my family a better understanding of the obstacles involved in the charge." - Jerome P.
"This was a great event and well-done. We attended with our 3 grandsons, ages 12-14, and they enjoyed it very much ... they came home and told their parents many stories in detail.  Thank you for arranging for this chance to share history with the younger generation." - Jack M.
"Great educational walking experience. The inclusion of different generations was a fantastic idea." - George M.
"Fantastic!  My 10 year old son thoroughly enjoyed himself and hung on the guides' every words. He is a history buff in-the-making, and this experience has him yearning for more." - Stephanie S.
"I took my teenage daughter, who has studied the Civil War in middle and high school. We were in awe of the privilege to walk on hallowed ground consecrated by our ancestors. It was a spiritual experience for sure!!" - Darla S.
We hope you join us at our next FREE event Generations event, our Cadet Conference at Pamplin Park on September 12-13, 2015.