Deadly Duty in the Arsenals
An excerpt from Hallowed Ground Magazine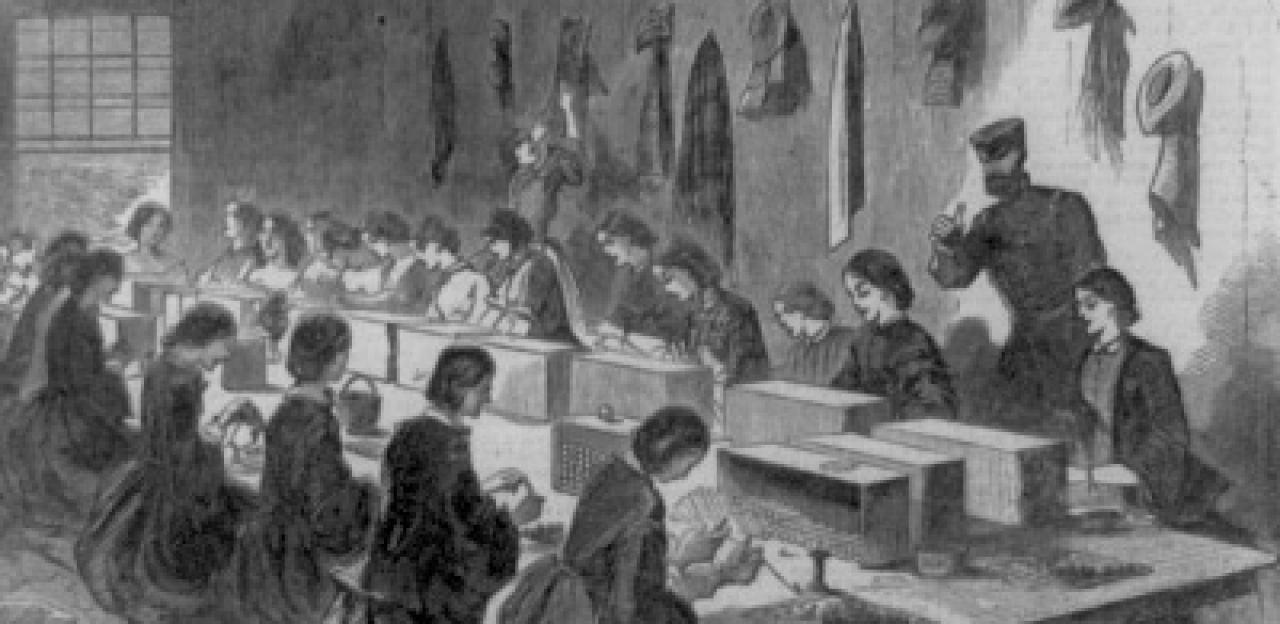 Hallowed Ground Magazine, Winter 2009
For women in some urban areas, there were other employment opportunities away from the farm, in jobs both patriotic and dangerous. Thought of as conscientious workers with great attention to detail and a natural fastidiousness that lent itself to working with dangerous and untidy gunpowder, women became valued employees at munitions plants and arsenals, building the machinery of war.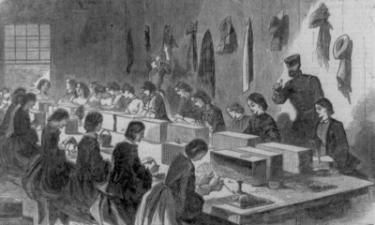 In an effort to add an air of respectability to this work outside the home in a skeptical Victorian society, employment at arsenals often became a family affair, with sisters, cousins or neighbors venturing together. This tactic, however, could multiply the tragedy when accidents occurred in these incendiary crucibles.
On September 17, 1862 — the same day as the Battle of Antietam — a massive explosion rocked the Allegheny Arsenal near Pittsburgh, Penn. The ultimate cause of the blast is uncertain, but many witnesses reported seeing barrels leaking powder as they were moved around the complex. The extent of the disaster, however, was beyond dispute. Seventy-eight workers were killed; 54 were never positively identified and were buried in a mass grave.
Many of the victims were young women who died in horrific ways, limbs severed in the blast and bodies riddled with munitions. Arsenal worker Mary Jane Black remembered the pandemonium as "two girls behind me; they were on fire; their faces were burning and blood running from them. I pulled the clothes off one of them; while I was doing this, the other one ran up and begged me to cover her. I did not succeed in saving either one."
A similar disaster occurred at the Washington, D.C., arsenal in June 1864, when some 20 workers were killed in a fire resulting from fireworks negligently left in the sun outside the cartridge room. The resulting explosion touched off a massive fire, sending workers rushing from the building — and in some cases into the Potomac River to extinguish their burning dresses. Witnesses reported seeing smoldering hoopskirts among the wreckage.
In both these and other arsenal explosions, the community moved quickly to find closure. In Washington, a coroner's inquest began the next day and the War Department paid all fees for funerals, held two days later, including ornate coffin linings and silver-plated name plaques. A grand monument was raised in Congressional Cemetery a year later. A plaque listing the Allegheny victims was dedicated on the former arsenal site in 1913; since the 1930s, it has been displayed in Arsenal Middle School, which, along with Arsenal Park, now occupies the grounds.