Meet Scott Stout of Union, Ohio
An interview with a Color Bearer member
"I belong to several preservation societies, but the American Battlefield Trust leads the pack."
Scott Stout, Color Bearer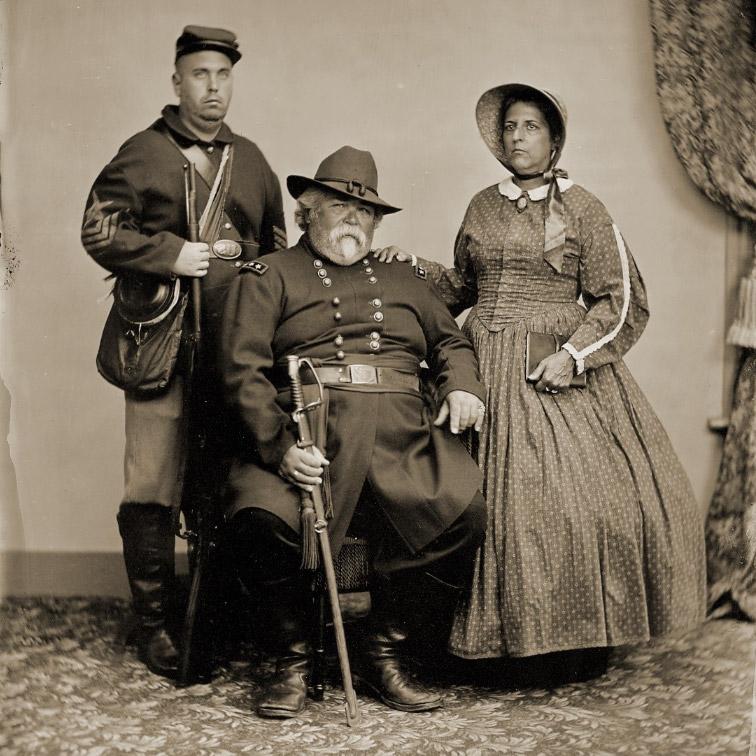 American Battlefield Trust: What moved you to first give to our organization?
Scott: I became interested in the Civil War when I was in 8th grade. My American History teacher was a re-enactor. One day in class, he brought in his pistol and rifle for a demonstration. He actually fired the pistol into a trash can (try doing that today without getting fired and prosecuted)! I also was born and grew up in Fremont, OH, which was the home of and burial site for our 19th President, Rutherford B. Hayes, so I spent a lot of time on his estate and touring his house/museum which also fed my Civil War cravings. 
What do you enjoy most about being a Color Bearer?
Unfortunately I have not been able to take advantage of the benefits of being a Color Bearer due to job and time constraints. But as I near retirement, I plan on attending some Color Bearer events. I enjoy touring battlefields with other like-minded individuals and I am always looking for more knowledge of a particular battlefield. The tactics and human interest stories always interest me and I cannot wait to take advantage of this resource.
What is your favorite battlefield?
Gettysburg is my first love and still my favorite. I try to get there at least twice a year and stop in anytime I have to travel near it. My great-great-great grandfather fought on Little Round Top on July 2nd as a soldier in the 140th NY, also may have something to do with it. Perryville, KY is also in the mix simply because the first time we visited, my family was allowed to camp next to the Confederate cemetery. Shiloh would be a close second simply because the battlefield is so well preserved.
If you could travel anywhere in the world, where would you go? 
Egypt and the pyramids is top on the list. Followed by Pearl Harbor, Australia and New Zealand. 
What would you like to pass on to future generations?  
Tough question. You always have your Abraham Lincoln, George Washington, General George Patton, etc., but I think the one person I would like to meet and sit down with would be Joshua Lawrence Chamberlain of the 20th Maine. I would really like to know what it felt like and what his thinking and reactions were on that little rocky hill on the left flank of the Union line on that second day of July in 1863. The noise, confusion, the fog of war and not being a classically trained soldier, how he came up with the final defense and charge on that hill that day. That really fascinates me every time I go to Gettysburg and I have to visit that spot if nowhere else on the battlefield.
If you could meet any historical figure, who would you choose and why?
I belong to several preservation societies, but the American Battlefield Trust leads the pack. It is such a pleasure to have found an organization that puts the donations made to it to the uses for which the donations were made and not to using most of the donations for administrative purposes. You do such a good job of picking the fights that need to be made to prevent urban sprawl, strip malls, cardboard cutter houses and mining operations destroying our heritage forever. In that way future generations have the ability to see this hallowed ground and hopefully learn the lessons and avoid the follies of our forefathers. All I can say is keep up the good work. Thank you!