The Revolutionary War Trust
A division of the American Battlefield Trust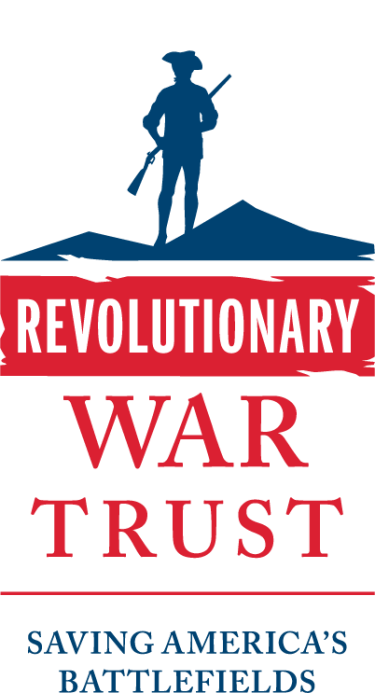 When launched in 2014, the Revolutionary War Trust (formerly Campaign 1776) became the first-ever national organization concerned with protecting battlefields from the American Revolutionary War.  Responding to the clear threat faced by these sites, the Civil War Trust (now a division of the American Battlefield Trust) designed the initiative to be a limited, subsidiary project.  Recognizing the ongoing need for a national advocate charged with preservation of these lands, the Revolutionary War Trust continues the success of Campaign 1776 by preserving lands associated with the American Revolution, as well as educating the public about our country's struggle for independence.
In the nearly four years since its launch, the Revolutionary War Trust has preserved nearly 700 acres of battlefield land at 10 battlefields across 6 states, including major turning points of conflict, such as Lexington and Concord, Princeton, Brandywine, and the siege of Charleston. Notably and for the first time in organizational history, the Trust preserved battlefield land in New York at the Battles of Fort Ann and Sackets Harbor.  Additionally, the Trust preserved key acres of battlefield land in South Carolina and Georgia associated with the Southern Campaigns of the American Revolution in close collaboration with federal, state, and local partners and preservation champions.
Since creation, the Trust has launched state-of-the art educational tools and materials to help teach students of all ages about the lasting and global impact of the American Revolution, inspiring a new generation of history enthusiasts.  One of these tools, the Revolutionary War Animated Map, has been showcased in classrooms across the country, bring the harrowing story of America's fight for independence to life.  Additionally, and understanding that archaeology is a key component to uncovering battle movements hidden beneath the soil and educating the public, the Trust and key partners supported several archeological studies at sites such as Lexington and Concord, Princeton, and Hanging Rock.
The Revolutionary War Trust looks forward to building on what Campaign 1776 has accomplished in the past four years, continuing to save the battlefields where America was forged. 
Explore the Revolutionary War