Virginia
Rte 29 (east of Sudley Rd)
Manassas, VA 20109
United States
This heritage site is a part of the American Battlefield Trust's Road to Freedom Tour Guide app, which showcases sites integral to the Black experience during the Civil War era. Download the FREE app now.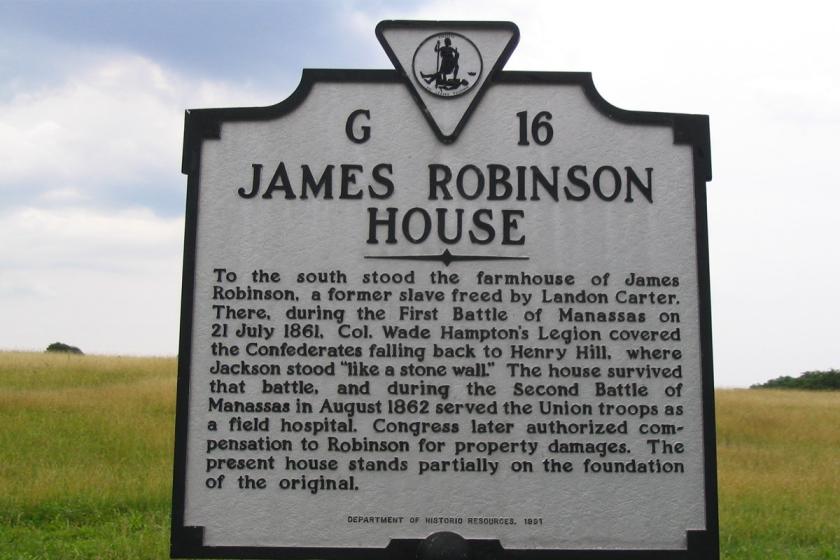 To the south stood the farmhouse of James Robinson, a former slave freed by Landon Carter. There, during the First Battle of Manassas on 21 July 1861, Col. Wade Hampton's Legion covered the Confederates falling back to Henry Hill, where Jackson stood "like a stone wall." The house survived that battle, and during the Second Battle of Manassas in August 1862 served the Union troops as a field hospital. Congress later authorized compensation to Robinson for property damages. The present house stands partially on the foundation of the original.
Marker: G-16, Virginia Department of Historic Resources (1991)
Explore the Road to Freedom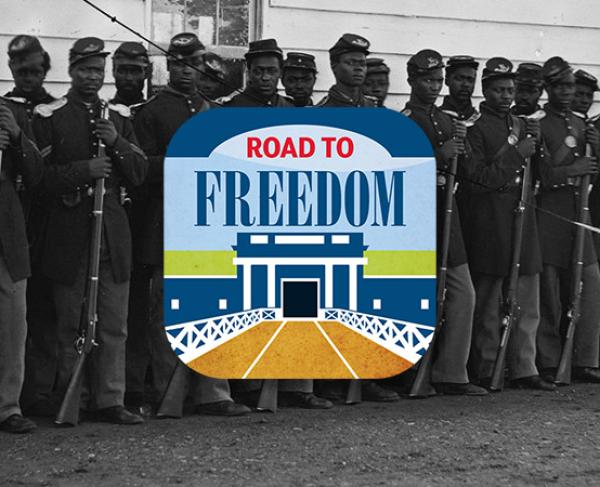 The Road to Freedom Tour Guide highlights Virginia's Civil War-era African American experience, encouraging visitors to uncover these little-known...