News
Remember History's Leading Ladies at America's Museums and Historic Sites
The American Battlefield Trust recommends these eye-opening programs and exhibits as Americans look to embrace Women's History Month
Colleen Cheslak, (202) 367-1861 x7234
(Washington, D.C.) –  Since 1995, Americans have recognized March as Women's History Month, an annual celebration of women's trailblazing accomplishments. Of the many feats that can be trumpeted, there is much to be said of women's rising to meet challenges in the face of war. In the case of Sarah Rosetta Wakeman, the Union cause called to her but her gender restricted her from Civil War service. Nevertheless, she disguised herself as a man and enlisted with the 153rd New York Infantry Regiment under the name Lyons Wakeman. While she fell ill and perished amid the Red River Campaign, her story lives on through the several letters she left behind.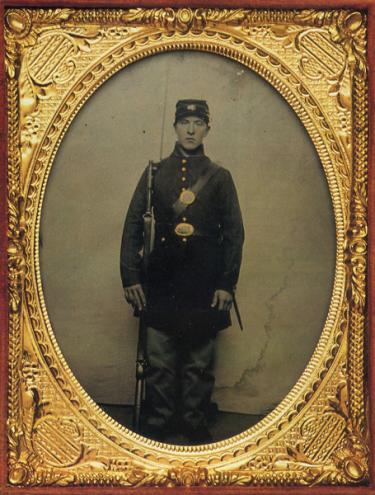 Wakeman's bravery and ambition echoes in the stories of several other American women, many of whom can be studied and celebrated at museums and historic sites across the nation this March. With both virtual and in-person options, the American Battlefield Trust recommends the following programs and exhibits. 
March 10: Untold Stories — Celebrating Women's History in Birmingham, Birmingham, Ala. 
Join the Selly Manor Museum in celebrating Women's History Month with an evening of talks from three brilliant speakers, on topics ranging from Quaker women during wartime to local voting history in Birmingham to Cadbury women workers during WWI. This in-person event is free, but attendees must register online. Learn more. 
March 15: Women, Family and War Lecture, New York, N.Y./ virtual event 
Join Professors Drew Gilpin Faust and Lien-Hang Nguyen for a lecture on women's work and family during the Civil War and, respectively, on the role women had as peacemakers during the Vietnam War. Held as both an in-person and virtual event with the New York Historical Society, tickets are required. Learn more.  
March 16: Spies, Soldiers, Couriers, and Saboteurs — Women of the American Revolution, virtual event 
Join Boston National Historical Park and the Old North Church for this free virtual discussion with Kathleen (K.M.) Waldvogel on her book, Spies, Soldiers, Couriers, & Saboteurs: Women of the American Revolution. Registration is required in order to receive your Zoom link. Learn more.  
March 17: Only the Clothes on Her Back — Clothing and the Hidden History of Power in the 19th-Century United States, virtual event 
Hosted by the National Archives Foundation, listen to the fascinating work of historian Laura F. Edwards as she looks at the history of textiles, a traditional women's craft, and the laws set in place to regulate it between the American Revolution and the Civil War. While free, registration is required. Learn more.  
Now to March 20: "Storied Women of the Civil War Era" at the National Portrait Gallery, Washington, D.C. 
The Civil War brought a great many women to national prominence, including wives of political and military figures, actresses, abolitionists and spies. With various routes to the spotlight, figures like Mary Todd Lincoln, Anna Elizabeth Dickinson and Pauline Cushman all had a common stop in their travels: Mathew Brady's photography studios. This exhibit links this interesting group of Civil War women through their carte de visite portraits. Learn more.  
March 30: A Women's War — Teaching the Role of Women in the Revolutionary War, virtual event 
Are you a teacher looking to include women's history in your classroom? This free online workshop, presented in partnership with the American Battlefield Trust, considers women's roles in the American Revolution and will provide educators with exciting methods to introduce this subject matter in classrooms far and wide.  Registration is required. Learn more. 
March 1-31: Women's History Month at Colonial Williamsburg, Williamsburg, Va. 
Colonial Williamsburg is hosting multiple events over the course of March, highlighting the variety of roles women held during the colonial era. Visitors will need to buy tickets to visit Colonial Williamsburg, but women's history programs are included. Learn more.  
Now to May 6: "Women in Uniform" at the Gerald R. Ford Museum, Grand Rapids, Mich.  
Experience an exhibit of rarely displayed art from the Naval History and Heritage Command's collection, with images of a Yeoman (F) in WWI to an aviator, from a sailor to an admiral. To view, tickets must be purchased in advance online. Learn more.  
Ongoing: "Girlhood (it's complicated)" at the National American History Museum, Washington, D.C./virtual 
Within this in-person and virtual exhibit, you'll find that girls are made of more than just "sugar and spice and everything nice." Study the complexity of "girlhood" in the U.S. within politics, education, work, health and fashion while considering figures from that of Helen Keller to Naomi Wadler. Learn more.  
The American Battlefield Trust is dedicated to preserving America's hallowed battlegrounds and educating the public about what happened there and why it matters today.  The nonprofit, nonpartisan organization has protected more than 54,000 acres associated with the Revolutionary War, War of 1812, and Civil War. Learn more at www.battlefields.org. 
###