Lee's Gettysburg Headquarters to Open for Battle Anniversary Weekends in June and July
American Battlefield Trust will host artillery demonstrations and Facebook Live programs to commemorate 155th anniversary of the Battle of Gettysburg
(Gettysburg, Pa.) – For only the second time since the Battle of Gettysburg was fought, cannons will be fired on the grounds of Gen. Robert E. Lee's Headquarters during ceremonies commemorating the battle's 155th anniversary.  The American Battlefield Trust will host artillery demonstrations at the site for the public on June 30 and July 1, and again on July 6, 7 and 8.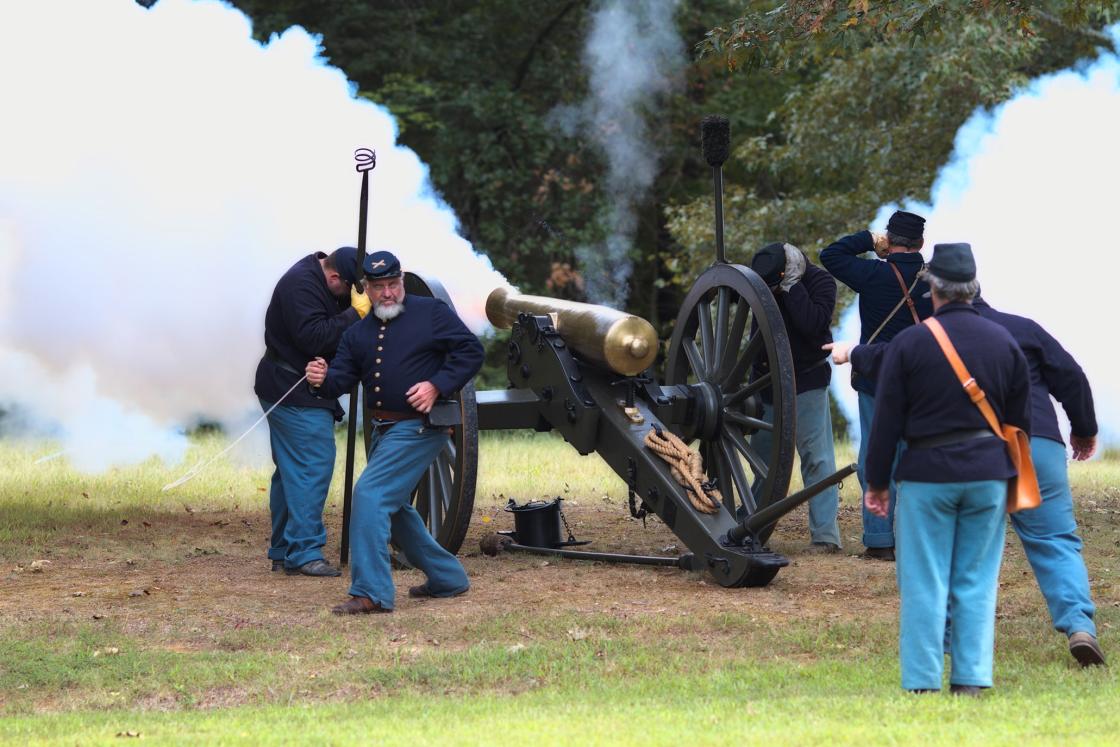 The house and grounds, which served as Lee's command center during the Battle of Gettysburg, were preserved by the Trust in 2016 as part of an ambitious $6 million restoration project.
A Maryland Park Service gun crew will portray Battery B, 4th U.S. Artillery, which was in a position adjacent to Lee's Headquarters during the battle's first day of fighting.  They will hold three firing demonstrations of a 12-pound Napoleon gun on Saturday, June 30, and Sunday, July 1, at 11 a.m., 1 p.m. and 3 p.m.  Prior to a Trust-hosted event in 2017, the last time a cannon was fired on this ground on July 1 likely was when the regiment's original Battery B went into action on July 1, 1863.
The Trust also will open the historic Mary Thompson House at the Headquarters site to visitors from 10 a.m. to 3 p.m. on June 30 through July 3.
On July 1-3, an American Battlefield Trust team and friends — including top-flight historians — will roam the Gettysburg battlefield's sites and structures, bringing viewers presentations from the field via a Facebook Live broadcast.  Viewers will see the battlefield, hear from experts, and have their questions answered about a wide variety of topics.  All three days of the battle will be covered, including McPherson's Ridge, Lee's Headquarters, Devil's Den and Little Round Top, with a special hike across the field of Pickett's Charge. To follow them live, visit facebook.com/americanbattlefieldtrust.
On July 6, 7 and 8, Confederate reenactors will conduct artillery demonstrations at Lee's Headquarters, fielding two 3-inch ordnance rifles or a 3-inch rifle and a 10-pound Parrot rifle.  They will represent Virginia's Rockbridge Artillery.  The house on the Headquarters site will not be open on those days.
Lee's Headquarters is located at 401 Buford Avenue, across Chambersburg Pike from the United Lutheran Seminary.  A short walk away is the Seminary Ridge Museum, in the Lutheran Seminary's 1832 Schmucker Hall, which became a Union observation post on the battle's first day and then a field hospital that tended to the battle's wounded soldiers. For details, see SeminaryRidgeMuseum.org.
Built in 1833, the stone house at Lee's Headquarters was purchased in trust by Congressman Thaddeus Stevens for Mary Thompson, who was its sole resident when the battle broke out.  The property was the scene of brutal fighting on the battle's first day as Union forces tried to check the Confederate advance on the town of Gettysburg.  It then served as Lee's command post until Confederate forces withdrew from Gettysburg on July 4, 1863
Every day of the year, the Headquarters' grounds and its interpretive trail are open from sunrise to sunset.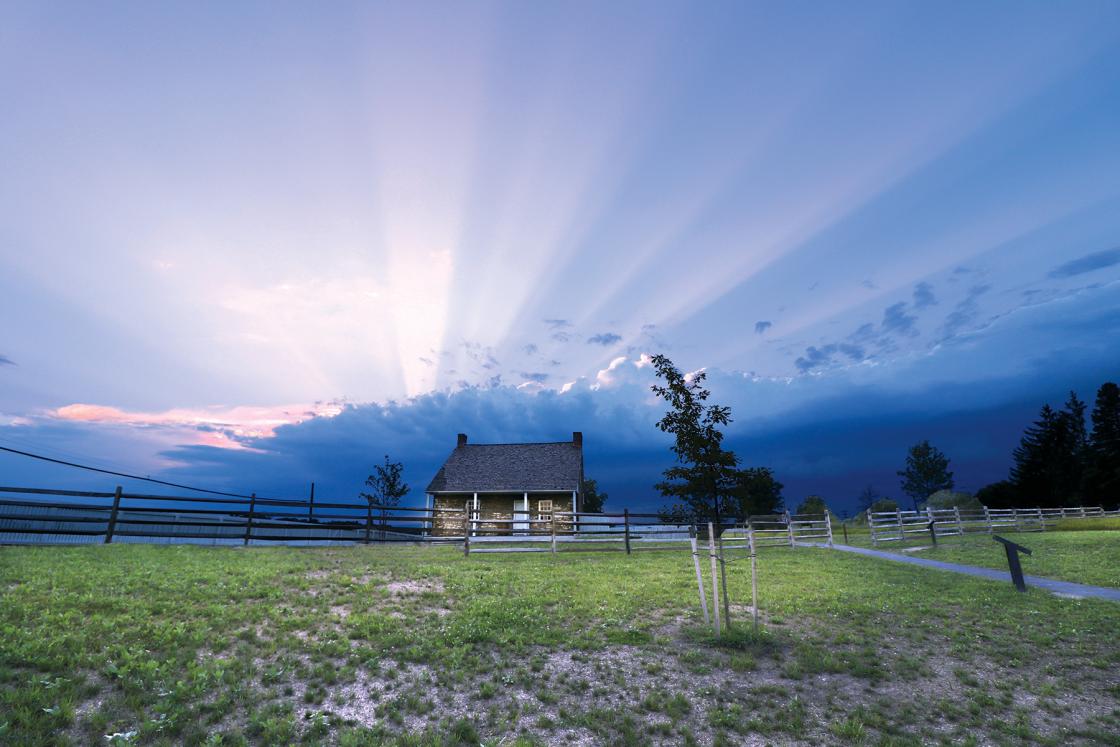 Later in 2018, the American Battlefield Trust also will open the Lee's Headquarters building from 10 a.m. to 3 p.m. on Saturday, Aug 4; 10 a.m. to 3 p.m. on Saturday, Sept. 1; 10 a.m. to 3 p.m. on Saturday, Oct. 6; 10 a.m. to 3 p.m. on Saturday, Nov. 17 (Remembrance Day); and 10 a.m. to 4 p.m. on Saturday, Dec. 8, for the Inns of Gettysburg Holiday Open House Tour.
On Aug. 4, Sept. 1 and Oct. 6, Tom Nank, who oversees the property for the American Battlefield Trust, will be on hand to interpret the site and answer visitors' questions.  A Michigan native, Nank served 30 years in the U.S. Navy and earned his bachelor's degree from Gettysburg College.  He has volunteered with the National Park Service at Manassas, Antietam and Gettysburg, and is studying to become a licensed battlefield guide at Gettysburg.
Matt George, the Trust's land stewardship manager, will welcome visitors on Nov. 17 and Dec. 8.
For more information about Lee's Headquarters, visit Battlefields.org/LeesHQ.
The American Battlefield Trust is dedicated to preserving America's hallowed battlegrounds and educating the public about what happened there and why it matters today.  The nonprofit, nonpartisan organization has protected more than 50,000 acres associated with the Revolutionary War, War of 1812, and Civil War. Learn more at www.battlefields.org.
###