Page from the Past:
Letters from a Confederate Wife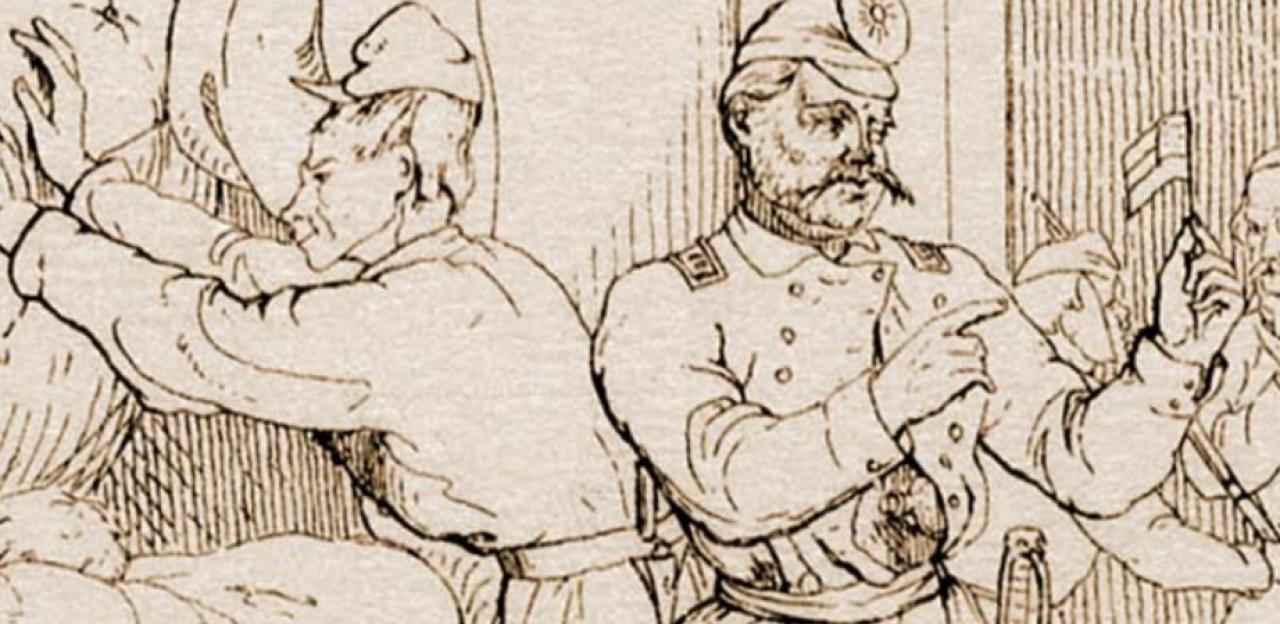 By Alison Barret-Ryan, Hallowed Ground Magazine Winter 2009
Civil War soldiers' collections offer us a descriptive window into the world of the common man. In some instances these collections also illuminate the experience of women, both through the lens of the soldier or, more poignantly, directly from the woman's point of view. The Epperly Collection (glc02715), containing letters from Christian Marion and Mary Epperly, gives us a detailed glimpse into the trials of a Confederate soldier and his wife.
Christian M. Epperly joined the Virginia militia in the spring of 1862 and mustered into the 54th Virginia infantry in 1863. Epperly was a reluctant soldier whose letters reveal a growing disillusionment with the Confederacy. Mary, who remained at home in Floyd City, Va., shared his lack of loyalty to secession and the South.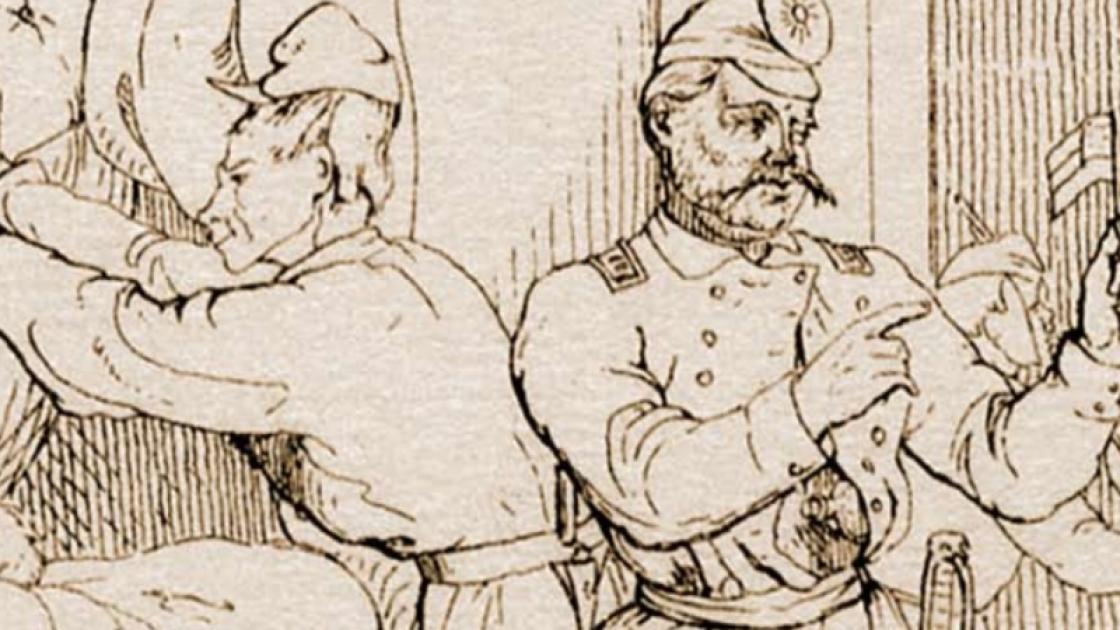 Desertion was a regular theme in Christian and Mary's letters. On August 16, 1863, Mary encouraged desertion and emphasized her disgust with military leadership:
"I think if the head men dont soon end this war that the soldiers will for they are runing away from down east by hundreds they was five hundred went through hear last weak well armed and they say they wont go back any more and I dont blame them for it I wish they would all runaway and these head men would be oblige to fight it out but as long as they can stay at home and speculat off of the poor soulders they dont care how long the war lasts."
Mary encouraged Christian to leave the army, noting that some deserters were able to evade capture by the home guards. Christian's military service record indicates he took her advice: on September 7, 1863, he left the army for just over two months, returning to service at the end of November. In January of 1864, he reported that his only punishment for desertion was 20 days in the guard house.
The draft was highly criticized by both Christian and Mary. On December 4, 1863, Mary informed Christian that the army had issued an order that all men between 17 and 50 who had not yet joined the army were to be forced into service. The execution of deserters and other attempts by the Confederacy to impose order and maintain numbers only fueled Christian's disillusionment. On March 5, 1864, he expressed his hopelessness in the Confederate cause: "Dear Mary I become stronger for the union every day I live... I don't think we will ever be able to gain another victory."
The Confederacy's need for manpower took its toll on the home front. While four out of five eligible Southern   men joined or were forced into Confederate service, only roughly half of Northern men fought for the Union. Women in the south thus faced a variety of problems, including the independent management of farms, households and plantations; rampant inflation and the destruction or confiscation of their property by both armies. Often, Christian Epperly tried to direct domestic affairs from afar, instructing his wife on repaying debts and managing supplies. Yet his letters to Mary reveal that, in truth, he depended on her for such items as butter and clothing which the Confederacy frequently failed to provide.
In February of 1865, Mary wrote, "Dear Marion how I wish you could be hear to see our big sesesh how bad thare are whiped they look worse then a pasle of dogs catch after a gang of sheep." She complained that families were starving and that the Confederacy was selling cotton at an inflated price. In March of 1865, she predicted that the Union would occupy Richmond and Lynchburg, noting that Union soldiers would not treat her any worse than the Confederates had. By 1865, both Mary and Christian were weary of the war. Their correspondence lends a personal tone to larger issues faced by the Confederacy and shows that in this case, individual concerns eclipsed loyalty to a cause.
The Gilder Lehrman Collection
The Gilder Lehrman Collection, on deposit at the New-York Historical Society, includes more than 60,000 letters, diaries, maps, pamphlets, printed books, newspapers, photographs and ephemera that document the political, social and economic history of the United States. An extensive resource for scholars, educators, and students, the collection ranges from 1493 through the 20th century and is widely considered one of the nation's greatest archives in the revolutionary, early national, antebellum and Civil War periods. Please visit its website at www.gilderlehrman.org to see featured documents, search the collection, find information about research fellowships and teaching curricula and explore online exhibits.