Book: The Ones They Left Behind
An Interview with Antonio Elmaleh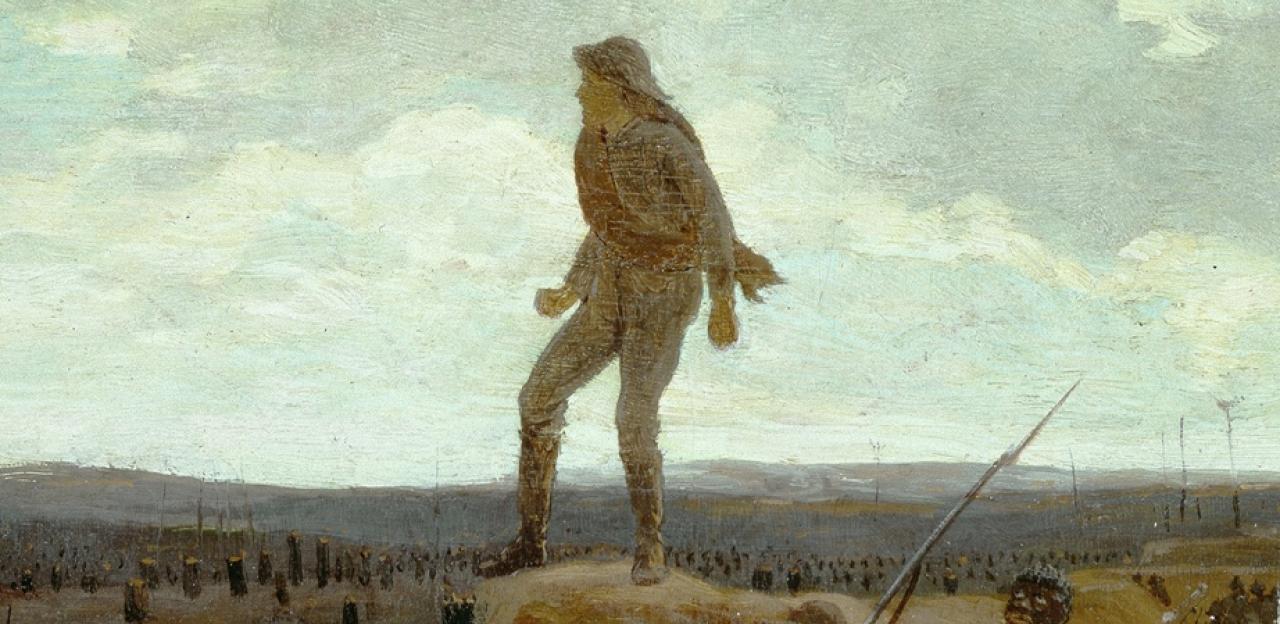 As we approach the the 150th anniversary of the end of the Civil War we begin to turn our thoughts towards the aftermath of the war. In this interview we speak with Antonio Elmaleh about his first novel, The Ones They Left Behind, a sweeping and engrossing historically accurate account of post-Civil War America told through the eyes of one man, Harriman Hickenlooper, a Civil War veteran, who single-handedly begins to heal the wounds of a country, bitter and divided by war, by recreating Sherman's March to the Sea.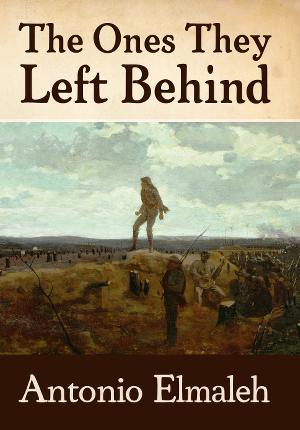 Civil War Trust: The Ones They Left Behind is inspired by a true story. Is our protagonist Harriman Hickenlooper based on a specific individual or is he an amalgam of different people or incidences?
Antonio Elmaleh: The character of Harriman Hickenlooper is inspired by a combination of two actual people. One, Gilbert Bates, a Union veteran, actually made a one-man peace march on a bet across the South at roughly the same period Harriman does in the story. The other, Harrison Hickenlooper, was a soldier in the 6th Iowa who joined up in July 1861, was wounded at Lookout Mountain and mustered out on a medical discharge in 1864, thereby missing the March to the Sea.
Are the characters of Rufus Dewes, Jed, and Lucinda McWhorter similarly based on actual people?
AE: None of these characters is based on anyone. But in a larger sense, and as a matter of storytelling, each and every character is an archetype of a group of people: Northerners (Rufus), taught that their side did everything right but now have to burrow deeper into the meanings and events of Our War in order to learn that it is folly to think one group was exempt from inhumanity in this war; black Americans (Jed), originally people brought here against their will, made to work for free on pain of death to make their owners wealthy, with no legal standing and therefore a people without a country; working-class Southerners (Lucinda) who did not have the luxury of owning a slave but toiled on their farm just to survive, and still lost everything.  To acknowledge that we all suffered profound loss is also to hope that in this shared loss lies reconciliation, forgiveness and redemption.
The real-life issues of the era that the fictitious Hickenlooper lives in resonate with the current divisiveness that seems to be prevalent in the country today. In what ways to do you feel reading The Ones They Left Behind can help the reader navigate our current situation? 
AE: Let me return to the theme of shared loss and sacrifice and to suggest here that it is a question that I believe every one of us as citizens must answer. That question is: what, if anything, are we prepared to sacrifice to overcome our history of division in order to achieve a shared common good? Whether it is to give up the need to be Right, or to agree to disagree, or to give up old, sacred beliefs and embrace fresh, inspired yet scary ones, we are all going to have to sacrifice in order to transform our history of division. 
The tale of a man seeking personal redemption after the horrors of war is another theme that might resonate with a number of our veterans today. Did any of your research into the development of Harriman Hickenlooper involve speaking with modern-day veterans?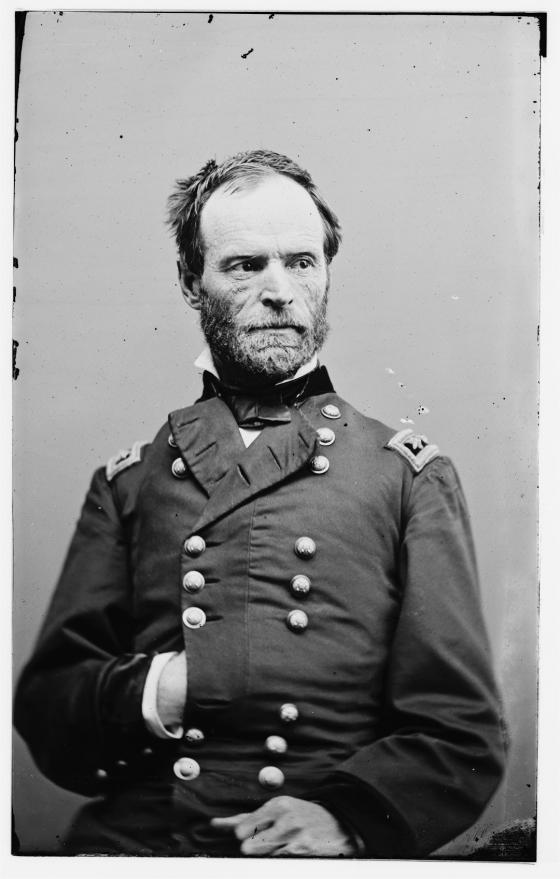 AE: I integrated the experiences of several veterans and read diaries. Three veterans I knew personally were my uncles and cousin. One uncle served two years in Italy and France during World War II with the 442nd  Regimental Combat Team, (the most highly decorated unit of WWII) one year in Korea and two tours in Vietnam. He also taught history at West Point and the Air Force Academy before retiring as a lieutenant colonel. He ultimately took his own life, unable to 'come home again'. Another uncle liberated Buchenwald. My cousin served two tours in Vietnam on a riverine gunboat in the Mekong Delta. Later he told me some of the dreams he had when he came back. I cringe to this day. Each man's story is the story of any veteran - that going to war is hard, but coming home can be much harder. Worse, one may never get there. I would like to add that people I talk to about the book have admitted that they never associate Civil War veterans with suffering from post-traumatic stress disorder. Does that mean Civil War veterans didn't suffer from it? No, it means there was no word to describe it. 
It is no accident that after the Civil War, the percentage of morphine addicts was in the double-digits, and that 25% of the entire budget of Mississippi was once earmarked for artificial limbs.  I submit that a difference between then and now was that then there was much less of a stigma attached to a veteran amputee addicted to morphine. There were several million veterans in a population of thirty-three million then. There are seventy million veterans alive today. But who amongst us today is not prone to an uncomfortable feeling when we are stopped at a traffic light and spot the homeless veteran amputee heading for our car with that crude, handwritten sign around his/her neck?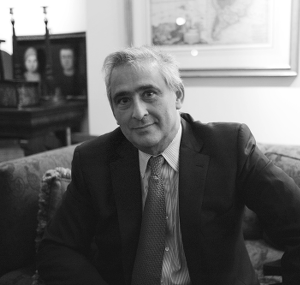 How long did you research for this novel? The historical accuracy certainly adds to the compelling nature of the work.
AE: In one sense I began researching this book when I was a boy of 7 years old. It was then that I first became absorbed by books with photographs of other boys, killed on some Southern field. I have read about this war ever since.
My specific research for the story began in 1999 after I discovered in a book of Civil War ghost stories (!) the one-man peace march of Gilbert Bates, a veteran in the 1st Wisconsin Heavy Artillery. Mr. Bates was stationed in a fort in Washington, D.C., during the war. In 1868 he made a bet he could walk to Vicksburg and return home. He won the bet (much to Mark Twain's surprise.) But because my research showed that I don't think he ever saw sustained action, I felt I could not write about the experiences of combat, loss, cowardice, terror, PTSD - the experiences that make war and its consequences so ghastly, yet so human - through his eyes. So Harriman Hickenlooper and the 6th Iowa Volunteer Infantry took his place. 6th Iowa saw action, marching two thousand miles and fighting from Shiloh to Bentonville over four years. It lost forty percent of its men.
The story is ultimately about Harriman Hickenlooper's personal journey to redemption, but how in-depth does the actual history of the war and Reconstruction play into his story?
AE: The story utilizes two contexts, one macro, and one micro. The larger context is the intense division of our country after fighting a war to hold us together and what one man decided to do to heal that division. It is also tragically the same division we are experiencing every day in the headlines - partisan gridlock, racial prejudice, income inequality, hardening stances, violence against the innocent and powerless.
The personal context experiences the failure to make good on promises a veteran made during the war and the toll that failure took on him. The march this veteran had to make to redeem himself, in spite of no support from anyone and being told he would not survive the trip, is perhaps a parable for all of us. There is a moment when we face a crossroads. We know what the right thing to do is, yet can't find the courage to do it because it means giving up something of what we already have for something we do not know
You have had a varied career, and The Ones They Left Behind is hopefully only the first of many more books to come. What's in store for your readers down the road? Given your obvious interest in history are there any future plans for a foray into non-fiction?
AE: My next book is not really a sequel. It is about two people whom we never meet in the book. We hear about them from the people they left behind in the wake of Sherman's March to the Sea.
If you could distill it down to one message you wished to deliver to readers with this novel, what would that be?
AE: It sounds over-simplified but I believe it is as true today as it proved to be before the Civil War - a house divided against itself cannot stand. To that, I add this modern-day aspiration - a house united within itself cannot fall. We tried the first way in 1861. We have yet to recover from the catastrophic and ongoing consequences of Our War.
Finally, I'd like to leave readers with this question: what other choice do we have if we want to live in a truly United States of America?
Buy the Book: The Ones They Left Behind
Antonio Elmaleh was born and raised in New York City. After an early exit from Duke University, he worked on such feature films as Sidney Lumet's Child's Play, The Last of Sheila, Neil Simon's The Sunshine Boys, Bang the Drum Slowly, The All American Girl, and Simon's stage version of Chapter Two.

Antonio worked in acquisitions at World Northal Corporation, which domestically distributed independent/foreign films such as: Bread and Chocolate; Cousin, Cousine; The Who's Quadrophenia; Nicholas Roeg's Bad Timing, and Peter Weir's The Last Wave, as well as the first Chinese martial arts movies ever seen on American television.

Later he was a development executive at 20th Century Fox and a freelance story analyst for Warner Brothers, Motown Production and Vestron Pictures.

From 1986-89 he managed a co-production slate of six films in partnership with BBC-TV and was Executive Producer of The Vision, starring Lee Remick, Dirk Bogarde and Helena Bonham Carter, a story of American evangelicals taking control of the fledgling British satellite television industry. The film opened the London Film Festival in 1988.

Between 1989 and 1998 Antonio managed a portfolio of World-Wide Holdings Corporation, a privately-held real estate company. During that time he also bought and developed residential projects in New York City's Tribeca and Chelsea neighborhoods.

In 1999, Antonio began researching and writing The Ones They Left Behind, a novel about a Civil War veteran's one-man peace march set during the stormy days of American Reconstruction.

Antonio has been a member of the Civil War Trust since 2007.