Meet the Lorentsons from Rockford, IL
A testimonial from Color Bearer members
I enjoy the opportunity to participate in Color Bearer events to learn and walk the actual battlefields of our nation's history.
Adrian Lorentson, Color Bearer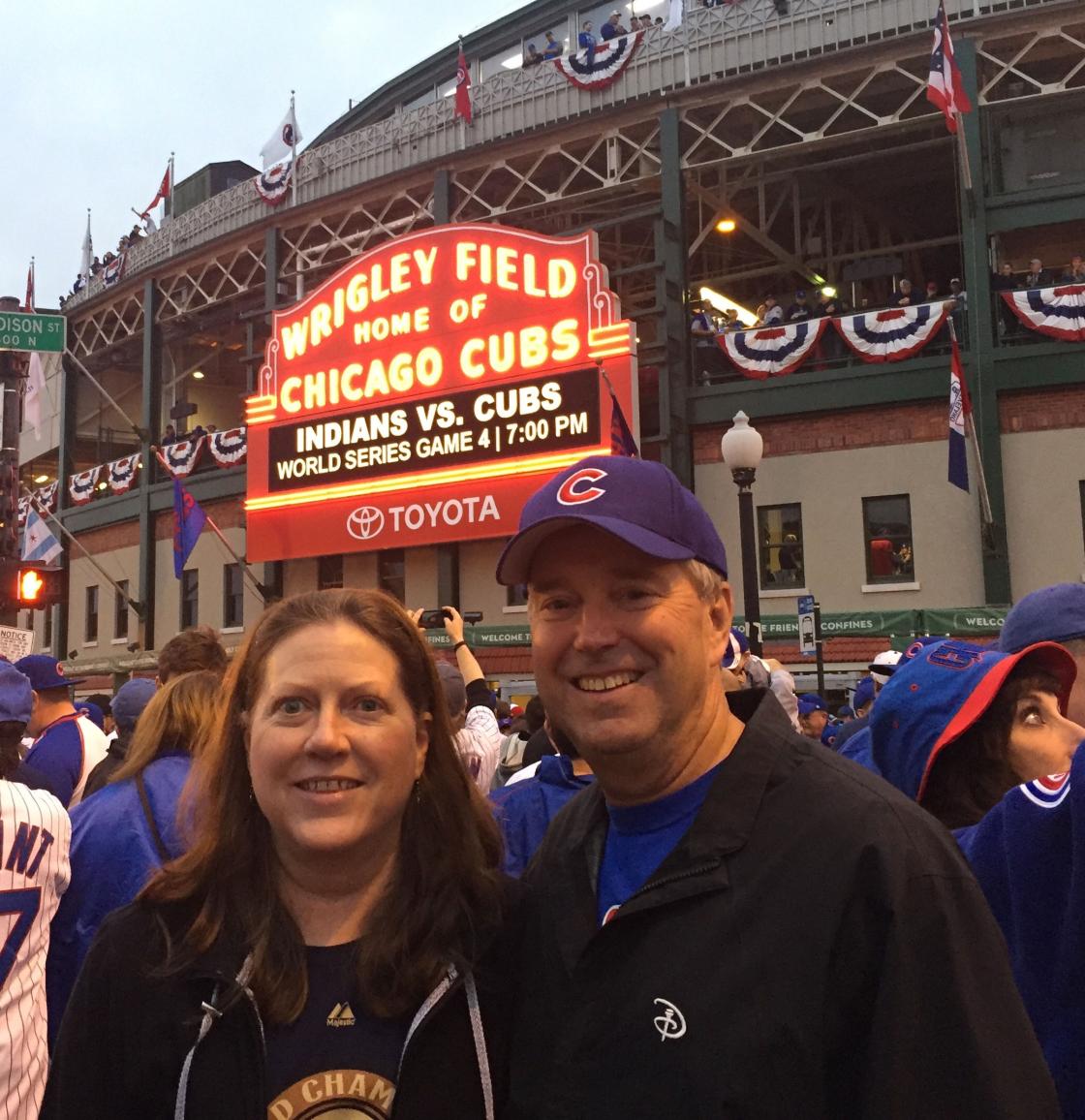 American Battlefield Trust: What moved you to first give to our organization?
Adrian: As a young boy my favorite subject was history.  It certainly didn't hurt that I grew up in Norfolk, Virginia surrounded by history with school field trips to Jamestown and Williamsburg. History was fascinating and fun! And, those field trips enticed me to learn more. My school library carried a series of novels by Joseph Altshuler which followed the lives of two cousins from Kentucky fighting during the Civil War on opposing sides. While these books offer what would today be described as a romanticized version of the Civil War, they brought the conflict to life for me. The books excited my 9 and 10 year old imagination but, more importantly, also taught me the principles of honor, courage, commitment, and sacrifice. The books chronicled the Civil War through the eyes and actions of the cousins as they fought in many of the major battles. When I learned of an organization called the Civil War Preservation Trust that bought land to preserve the historical battlefields of the Civil War, I knew I wanted to help.  Simply put, I want to help preserve history. I believe it is vital to preserve the actual places of our nation's history.  You cannot know who you are unless you know from where you came.   And, it is so much easier to visualize and more meaningful when you can see, walk, and touch the actual locations of that history. 
What do you enjoy most about being a Color Bearer?
That's a tough one to answer, as there are so many aspects of being a Color Bearer that I enjoy.  A big part is knowing that I have made an abiding commitment to the work of the Trust.  I know the Trust truly values the contributions of all its members.  The unique role of the Color Bearers in the Trust's work is something I feel is acknowledged at every conference and in every issue of Hallowed Ground, and especially in every interaction I have with the Trust staff.
What is your favorite battlefield you've visited?
The first response that popped in my head was, "Whatever battlefield the ABT is touring during the donor weekends or annual conferences!" The guides are quite frankly outstanding and vividly bring battlefields to life.  But, I would have to say Gettysburg (like so many others) is my favorite, followed closely by the Little Bighorn.  Gettysburg was the first battlefield I visited as a 9 year old boy and the one about which I have read the most.  It was such a pivotal battle in our nation's history.
If you could travel anywhere in the world, where would you go?
When I first started writing this I would have said French Polynesia because I had never been there.  But, in November, we went there for our 30th wedding anniversary.  The next obvious answer is Hawaii because we go there whenever possible, so often I cannot say how many times we have gone.  But, if I pick a place I have not been, it would be either Egypt to see the pyramids or Cooperstown because I am a huge baseball fan.  My wife would like to go to Spain.
If you could meet any historical figure, who would you choose and why?
My wife would like to meet Abraham Lincoln because she thinks she likes his personality, strength, intelligence, humor, and humility.  She would like to see if her perception is matched by actuality.  I would choose George Washington, with sincere apologies to Thomas Jefferson, Benjamin Franklin,  Teddy Roosevelt, Franklin Roosevelt, Ulysses S. Grant, Robert E. Lee, Thomas J. Jackson, George Armstrong Custer, Sitting Bull, Crazy Horse, Winston Churchill, Babe Ruth, Lou Gehrig, Ty Cobb, Jackie Robinson, Hank Aaron,  ADM Chester Nimitz and CDR Joseph Rochefort. As Lincoln was to the Civil War, George Washington was the most important leader of our country during the Revolutionary War and the establishment of our country as a democracy.
Explore the Umbrella Organization