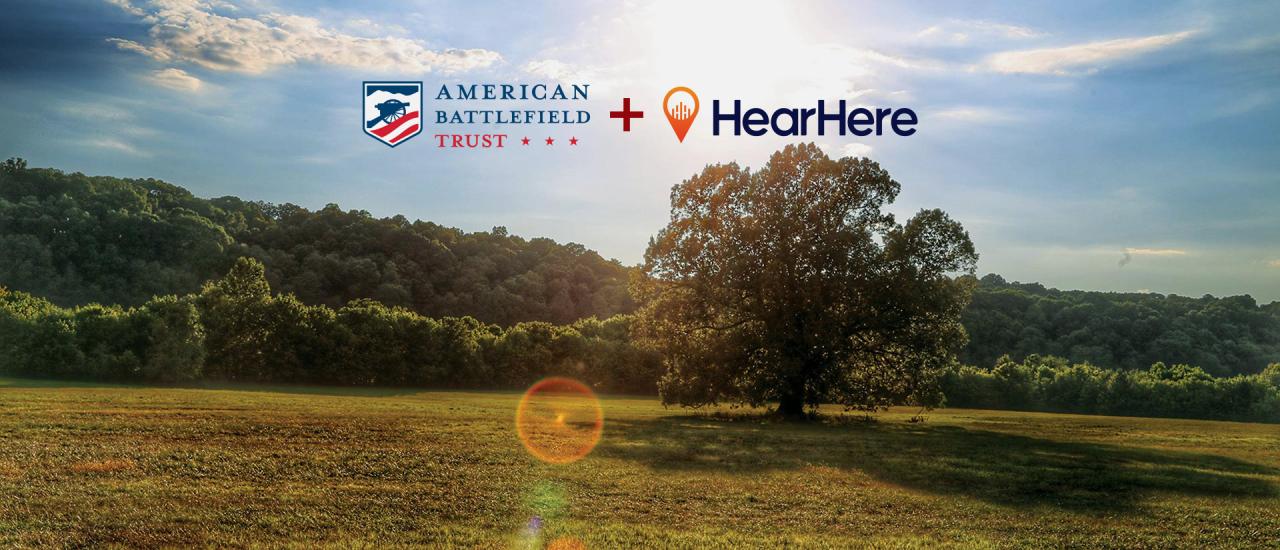 Shanna Harbuck
The American Battlefield Trust & HearHere: Telling Stories Together
We have been working with our friends at HearHere on a travel story app highlighting stories from our past. HearHere is an audio entertainment app for travelers available on the App Store for iPhone. The curious road-tripper will find stories and history of the places they are traveling through and to, in a travel podcast format told by storytellers like Kevin Costner and Phil Jackson.
 "In the Civil War we lost over half a million [people], and I'm haunted by that... I'm drawn to the battles, I'll go to Bull Run, Antietam, Chattanooga. I have to." - Kevin Costner, HearHere Co-Founder
HearHere was launched in 2020 and is in the process of publishing more than 10,000 audio stories across the United States by summer 2021. Choose tailored content based on the traveler's interests from themes such as Colorful Characters, Culture, History, Local Insights, Music, Natural Wonders, Places of Interest and Sports. While on a road trip, HearHere provides notifications about travel stories to listen to while passing by with location-awareness autoplay. Or, download and listen offline.
Explore Our HearHere Story Map
Use the map below to explore the American Battlefield Trust's HearHere stories.  Click on any location to access its audio.  Full the full list of stories, please visit the American Battlefield Trust's Soundcloud account.