News
With "Zoom Goes the History" Series, Experts Come Together for Discussion, Debate and Behind-the-Scenes Access Live on Facebook
Upcoming slate of American Battlefield Trust-led sessions includes an exclusive conversation with acclaimed historical novelist Jeff Shaara, dozens of other topics from history and pop-culture
(Washington, D.C.) – Quarantine hasn't put a damper on the spirited debate that takes place among historians whenever they gather on a battlefield; it's just forced the discussion online. Those conversations — covering topics ranging from the best historical movies to the leadership lessons of George Washington, or even a "fantasy draft" to create the ultimate Civil War field army — have found a home online with the American Battlefield Trust's Zoom Goes the History series. Virtually every day, historians with a variety of expertise come together via the Zoom app and are broadcast to thousands on the Trust's Facebook page, discussing a specific topic and fielding questions from the engaged audience. A full roster of upcoming sessions, with new titles added regularly can be found at www.battlefields.org/ZoomGoesTheHistory.
"These are the kinds of conversations that historians have when we're able to get together," said Kris White, the Trust's senior education manager, who is overseeing the project. "It's just like you're with us after hours at the Trust's Annual Conference. We want to help people discover the same fascinating stories about the past that helped us fall in love with the subject."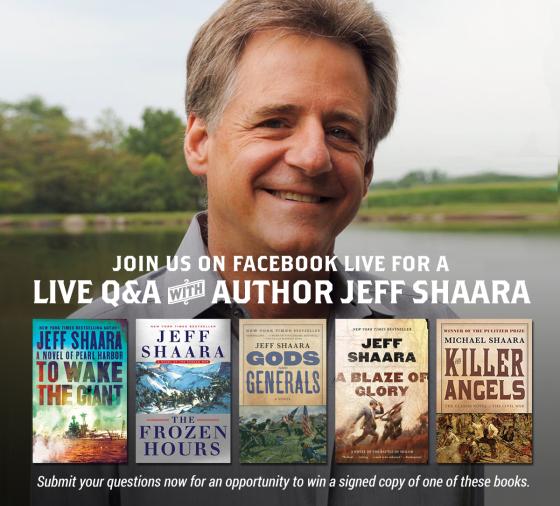 Participants join the conversation from the comfort of their homes, spread across the country. Most sessions are broadcast live, although some are recorded for scheduling purposes. This allows guests so respond in real-time to questions posed by the audience, and Trust staff to embed links to further resources in the comments. After their official airing, all sessions are archived on Facebook and will become part of a YouTube collection.
"It's great to see how engaged our supporters are during this time away from the battlefields," said Trust Chief Historian Garry Adelman. "We may all wish that we could be out hiking the battlefield together, but this is a great way to learn and interact with fellow history lovers in the meantime."
A highly anticipated upcoming session will occur on April 30, as the Trust welcomes acclaimed novelist Jeff Shaara, whose works of historical fiction have transported millions of readers into the past. Guests can pre-submit questions at https://www.battlefields.org/learn/ask-jeff-shaara-your-questions. When you submit a question, you will be automatically entered to win a signed copy of one of the following books: Gods and Generals, The Killer Angels, A Blaze of Glory or To Wake the Giant, to be released May 19.
"During the Live event, I'll discuss some of the stories I have been privileged to write, and, of course, how my own work has expanded beyond the wonderful story my father told about the battle of Gettysburg, The Killer Angels," said Shaara. "I'll be happy to answer questions about my father's work, and my own, including my new novel, To Wake the Giant, about Pearl Harbor."
The American Battlefield Trust is dedicated to preserving America's hallowed battlegrounds and educating the public about what happened there and why it matters today. The nonprofit, nonpartisan organization has protected more than 52,000 acres associated with the Revolutionary War, War of 1812 and Civil War. Learn more at www.battlefields.org.
###