Save 184 Historic Tennessee Acres at Shiloh and Stones River
Help preserve 184 acres of hallowed ground at two of the most important battles of the Western Theater, and two of the bloodiest battles of the entire Civil War. 
The Trust has been working diligently to secure these highly-threatened tracts of land and the funding to preserve them. With more than $8 million in anticipated government grants and pledged gifts, the Trust must raise $421,000 to preserve this hallowed ground in Tennessee forever.
GREAT NEWS! Your gift today will be multiplied by a factor of 20!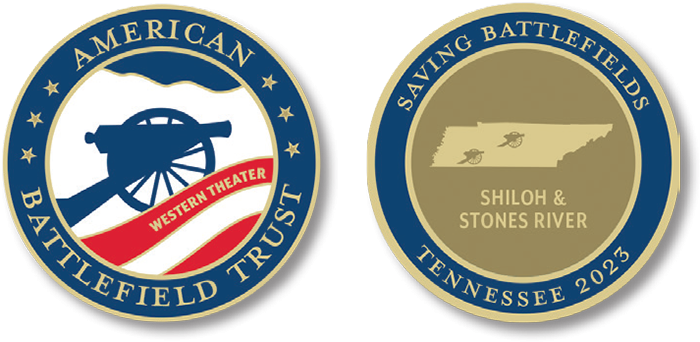 And as a token of gratitude for your gift of $50 or more, you'll receive the Trust's first-ever Western Theater: Shiloh & Stones River Challenge Coin to commemorate this amazing opportunity. There's a very limited number. Please make your gift today, if you possibly can, so you don't miss out!