Fort Sumter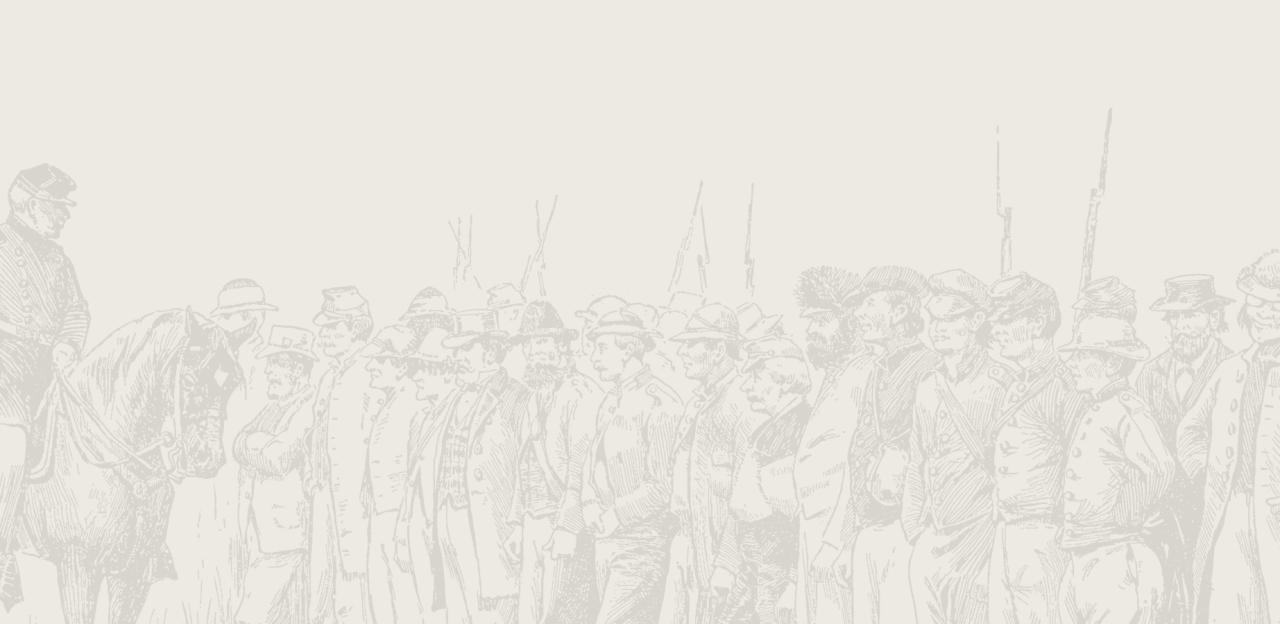 The Battle of Fort Sumter
The clouds of war were swirling across the United States in early 1861. The election of Abraham Lincoln to President of the United States in November of 1860 served as a catalyst for secession throughout the Deep South. After decades of short-lived but ultimately failed compromises largely revolving around the expansion of slavery in the United States and its territories, many in the South felt that after Lincoln assumed office on March 4, 1861, "The slaveholding States will no longer have the power of self-government, or self-protection, and the Federal Government will have become their enemy." Others claimed that their "position is thoroughly identified with the institution of slavery—the greatest material interest of the world…and a blow at slavery is a blow at commerce and civilization."
Thus, on December 20, 1860, South Carolina seceded from the United States, and by February 2, 1861, six more states followed suit. Southern delegates met on February 4, 1861, in Montgomery, AL., and established the Confederate States of America, and Mississippi senator Jefferson Davis was elected as its provisional president. Rebel militia forces began seizing United States forts and property throughout the south. With a lame-duck president in office, and a controversial president-elect poised to take office, the crisis approached its boiling point.
War could erupt at any moment, with Federal installations threatened in Pensacola, Florida, and Charleston, South Carolina. An uneasy truce of sorts had been worked out in Pensacola between the newly appointed Confederate commander in the area, Brig. Gen. Braxton Bragg, and his Union counterparts. In Charleston, it was a different case. In the birthplace of session, tempers were on edge. A delegation from the state went to Washington, D.C., demanding the surrender of the Federal military instillations in the new "independent republic of South Carolina." President James Buchanan refused to back down to the rebels. Meantime, the situation in Charleston grew tenser. On December 26, 1860, the Federal commander of the Charleston defenses, Maj. Robert Anderson moved his tiny garrison of fewer than 90 men from Fort Moultrie on Sullivan's Island to Fort Sumter, situated in the middle of Charleston Harbor. Construction of this fort began in 1829, and as of 1860, it was still under construction.
Anderson's move enraged many Charlestonians. The plight of Anderson's men was made worse by the fact that his garrison was running low on supplies. On January 5, 1861, the Star of the West departed from New York with some 200 reinforcements and provisions for the Sumter garrison. As the ship approached Charleston Harbor on January 9, cadets from the Citadel fired on the ship forcing the crew to abandon its mission. On March 1, Davis ordered Brig. Gen. Pierre Gustave Toutant Beauregard to take command of the growing southern forces in Charleston.
Both sides communicated throughout March and the first week of April. Lincoln informed southern delegates that he intended to attempt to resupply Fort Sumter, as its garrison was now critically low on supplies.
On April 9, Davis and the Confederate cabinet decided to "strike a blow!" The next day, Davis ordered Beauregard to reduce Fort Sumter. Beauregard and Anderson exchanged messages. The Creole sent three aides to the fort—Col. James Chesnut, Jr.; Capt. Stephen D. Lee; and Lt. A. R. Chisolm—demanding the garrison surrender. Anderson refused but did inform the delegation that the garrison's supplies would be exhausted by April 15. The delegation made their way to a battery on James Island commanded by Lt. Henry S. Farley. At 4:30 a.m. on April 12, Farley pulled the lanyard of a ten-inch siege mortar. A flaming shot arched into the air and exploded over Fort Sumter. Upon this signal, Confederate guns from fortifications and floating batteries around Charleston Harbor roared to life. Outmanned, outgunned, undersupplied, and nearly surrounded by enemy batteries, Anderson waited until around 7:00 a.m. to respond. His response was from a 32-pounder cannon commanded by Capt. Abner Doubleday.
For nearly 36 hours the two sides kept up this unequal contest. A shell struck the flag pole of Fort Sumter, and the American flag fell to the earth, only to be hoisted back upon the hastily repaired pole. Confederates fired hotshot from Fort Moultrie into Fort Sumter. Buildings began to burn within the fort. With supplies nearly exhausted, and in a no-win situation, Anderson surrendered Fort Sumter to Confederate forces at 2:30 p.m. on April 13. Major Anderson and his men were allowed to strike their colors, fire a 100-gun salute, and board a ship bound for New York with their personal baggage. Sadly, the only casualties at Fort Sumter came during the 100-gun salute when a round exploded prematurely, killing Pvt. Daniel Hough and mortally wounding another soldier. Anderson and his men were greeted in New York as heroes, and Beauregard, too, was propelled to hero status in the south.
With the firing on Fort Sumter, the American Civil War was officially upon both the North and the South—a war that lasted four years and cost the lives of more than 620,000 Americans and freed 3.9 million people from the bondage of slavery.