Preservation Announcement at Kettle Creek
Join the Civil War Trust and preservation leaders for an exciting battlefield announcement!
American Battlefield Trust Event
February 12, 2018 @ 2:00 PM

Kettle Creek Battlefield
War Hill Road
Washington, GA 30673

Please join the Civil War Trust's Campaign 1776 (now known as the Revolutionary War Trust, a division of the American Battlefield Trust), Representative Jody Hice, legendary University of Georgia Coach Vince Dooley, the Kettle Creek Battlefield Association and esteemed preservation leaders for a special ceremony announcing landmark battlefield preservation efforts at the Kettle Creek Battlefield!
Monday, February 12, 2018, 2:00 p.m.
Kettle Creek Battlefield War Hill Road,
Washington, Georgia 30673
Please send RSVPs and questions to rsvp@battlefields.org. On the day of the event, follow Campaign 1776 signs to the parking area. Refreshments will be available throughout the event for attendees' enjoyment, together with a public tour of the battlefield.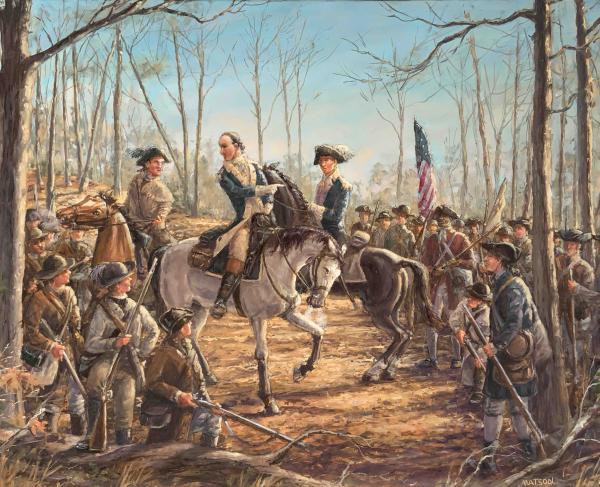 In early February, 1779, Colonel John Boyd set out with a newly raised regiment of 800 Tories. His goal was to unite with British General Archibald...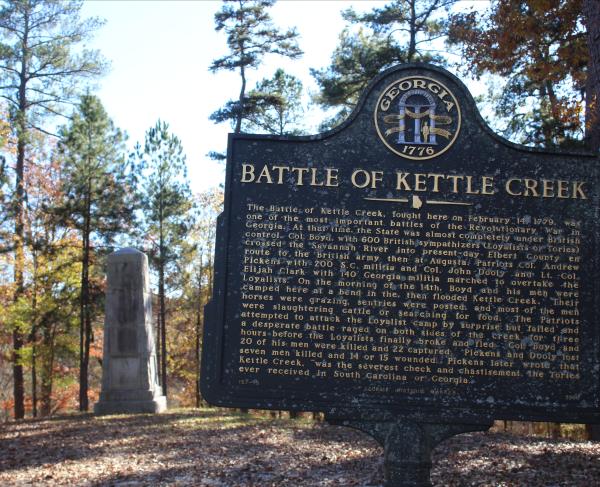 This article discusses the fates of Loyalist prisoners captured after the Battle of Kettle Creek, during the American Revolutionary War.
The son of Scots-Irish immigrants, Andrew Pickens was born on September 13, 1739 in Bucks County, Pennsylvania. When Pickens was a teenager, his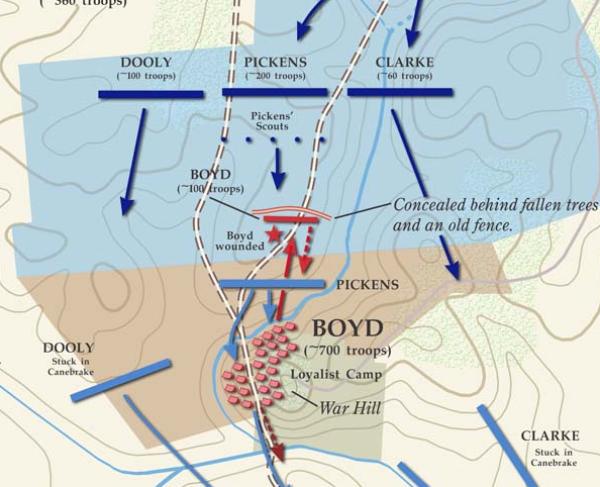 BATTLE MAP | American Battlefield Trust's map of the Battle of Kettle Creek, Georgia on February 14, 1779