Buddy Secor
The Greatest Charge of the Civil War!
An American Battlefield Trust Generations Event
American Battlefield Trust Event
June 27, 2018 @ 5:00 PM - 6:30 PM

Richmond National Battlefield Park – Gaines' Mill
6283 Watt House Rd
Mechanicsville, VA 23111

The largest assault of the Civil War was not Pickett's Charge nor those at Franklin or Spotsylvania but rather a less-known event on June 27, 1862, when as many as 50,000 Confederate soldiers under General Robert E. Lee attacked outnumbered Union defenders at Gaines' Mill, Va.  We are going to learn how these men fought, and walk this ground ourselves, as the soldiers did.
Help instill in your kids and grandkids a lifelong passion for history!  Join the American Battlefield Trust for this less-than one-mile hike as the story of the North's first grand attempt to capture Richmond unfolds. Choose your side, grab your musket, outflank the enemy, and learn about what worked and what didn't as soldiers were pushed to their very limits during an hours-long fight. Kids will even get to don hats and uniforms. 
The event is free and open to all but is geared toward kids (ideal ages are 6-17,  but all are welcome) and is followed by other National Park Service events—the dedication of new wayside exhibits and a special History at Sunset program.
 
Tour Meeting Location
Park at the Watt House parking area.  (Click here for a map.)
 
Schedule: Wednesday, June 27
5:00 pm               Assemble / choose your side / distribute uniforms
5:15 pm               Welcome / introduction to Richmond and the Seven Days Battles
5:25 pm               School of the Soldier / Tour down to Boatswains Swamp
5:50 pm              The Greatest Charge of the Civil War!
6:00 pm              Fighting, photos, and folklore
6:15 pm               Event concludes
6:30 pm              Special, optional, the dedication of new wayside exhibits at
                             Gaines' Mill
7:00pm               History at Sunset: The Battle of Gaines' Mill with Ranger
                             Bert Dunkerly
 
Notes
This event is FREE and open to all but you are encouraged to bring a kid with you.
Guardians must accompany the child they brought to the event.
Please wear appropriate footwear and be prepared for inclement weather.
Contact
American Battlefield Trust Education Department
Ten key facts about the Battle of Gaines' Mill – the largest battle of the Seven Days campaign.
BATTLE MAP | American Battlefield Trust's map of the Battle of Gaines' Mill, Virginia on June 27, 1862 from 7:00 to 8:00pm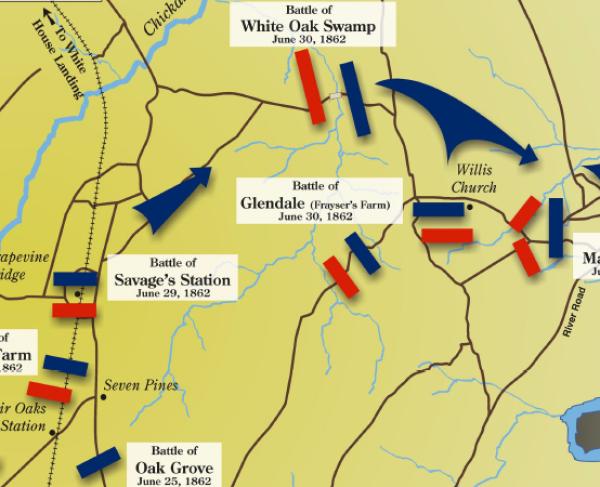 BATTLE MAP | American Battlefield Trust's map of the 1862 Seven Days Campaign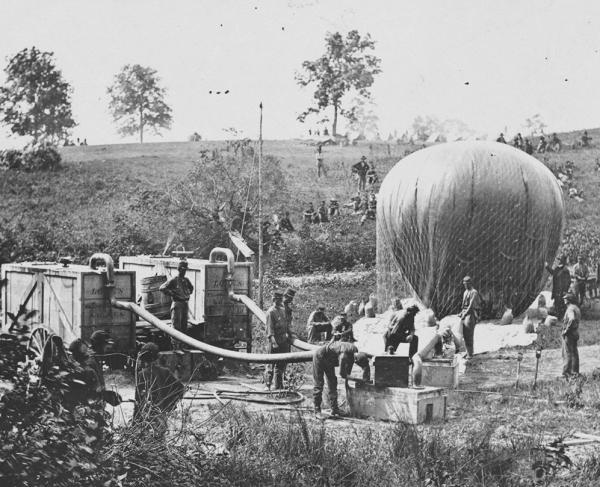 Learn more about the important role that balloons played during the Seven Days Campaign outside of Richmond in the summer of 1862. Learn more about